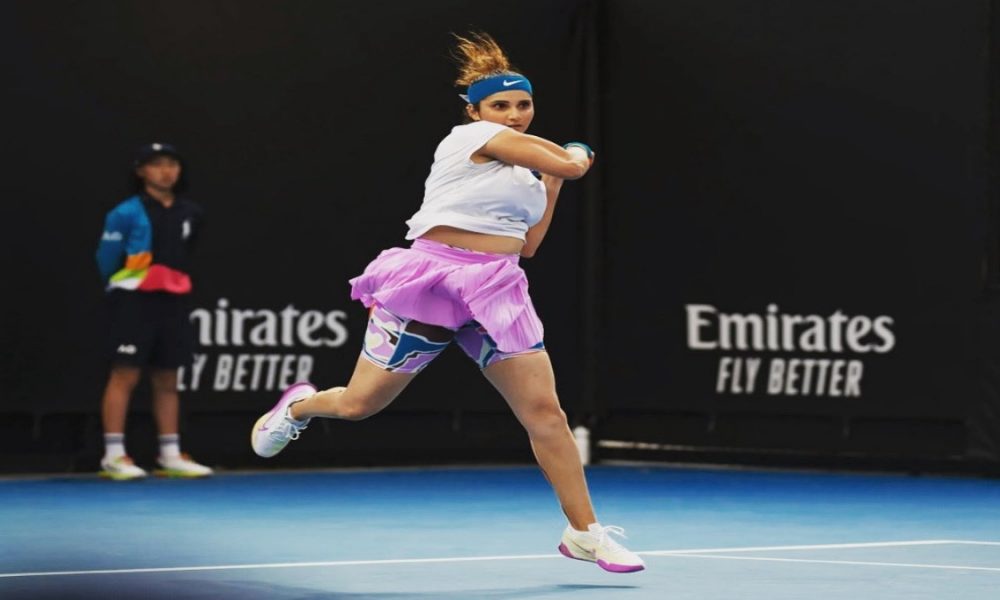 New Delhi: Sania Mirza bid adieu to Grand Slams at the Australian Open Mixed Doubles finals. Having won six Grand Slams in women's and mixed doubles categories, India's tennis star bowed down against the Brazilian pair of Luisa Stefani and Rafael Matos. Sania was teary-eyed while delivering her farewell speech as she ended her Grand Slam journey at the court where she began it.
While saying goodbye, Sania posed a disclaimer that she might cry happy tears. She said that it was at the Rod Laver Arena where she played her first Grand Slam as an 18-year-old against Serena Williams.
The tennis star added that it has been a privilege to return back here, again and again, to win some tournaments and play a few finals. She thanked Rohan Bopanna and stated that he was her first mixed doubles partner when she 14.
Sania and Rohan had to suffer a 6-7, 2-6 loss to the Brazilian pair in the finals of the Australian Open. Sania Mirza stated that she will be playing a couple more tournaments before she retires from her professional career.
The 36-year-old won in the Australian Open twice, including the 2009 mixed doubles with Mahesh Bhupathi and the 2016 women's doubles with Martina Hingis. She has one Wimbledon, one French Open and two US Open titles to her name.
As Sania said goodbye to Grand Slams, the tennis and sports fraternity came forward to thank her for her services and the splendid career she has had.
Congratulations @MirzaSania on a wonderful career. Thank you for your service to Indian sport and for inspiring millions of girls to take up sport !

— Abhinav A. Bindra OLY (@Abhinav_Bindra) January 27, 2023
Congratulations on an amazing career, @MirzaSania! You've given your everything to tennis and to women's sports. It's an iconic legacy indeed. It was always a pleasure to watch you play & watch you become the champion that you are. Best wishes for your future endeavours. pic.twitter.com/iUFygrt4D4

— Mithali Raj (@M_Raj03) January 27, 2023