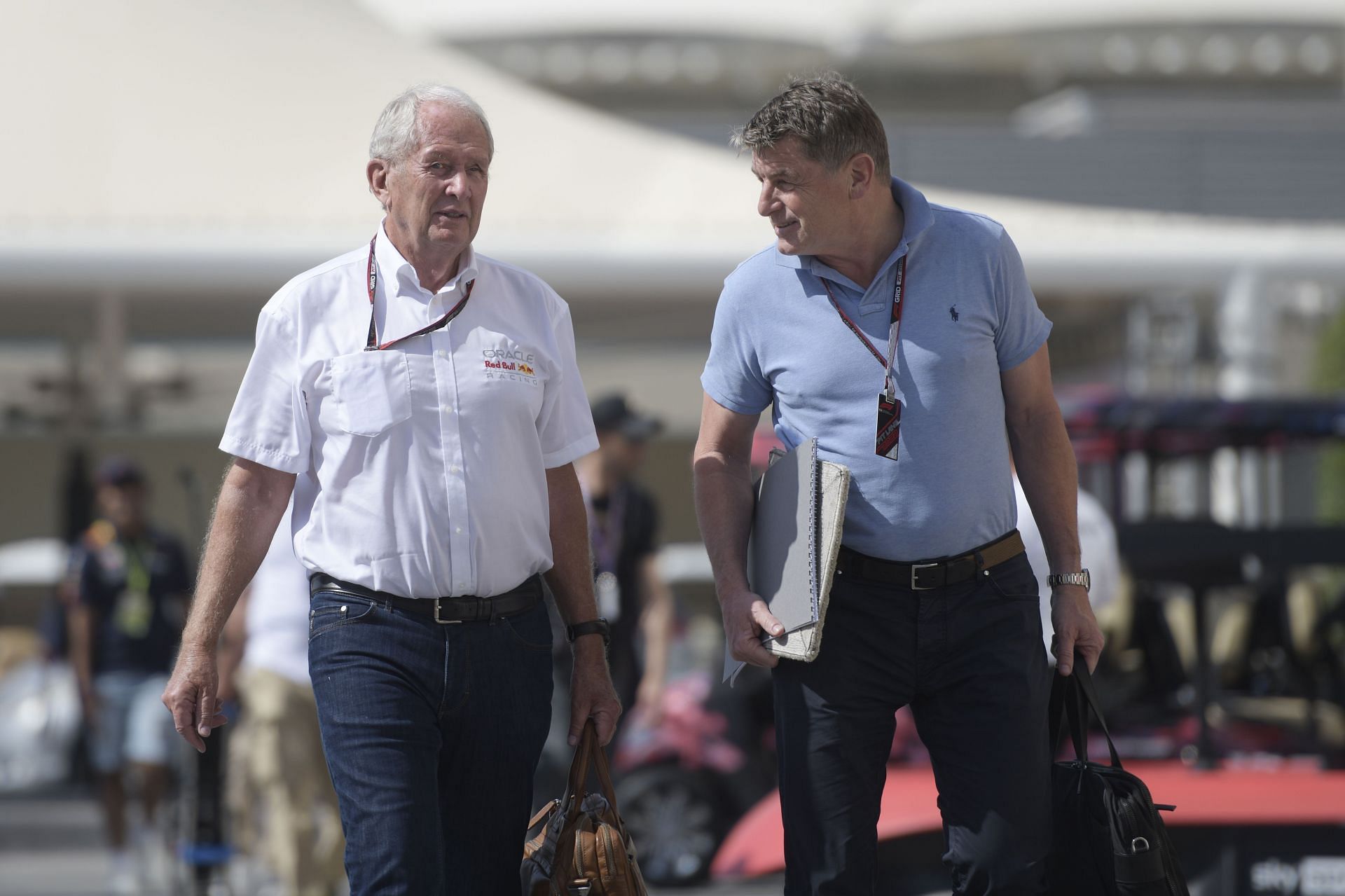 Red Bull chief advisor Helmut Marko feels that the departure of James Vowles and a few other technical members from Mercedes has made the team quite tense. Earlier, when Williams announced James Vowles as the new team principal, there were suggestions that this was a step towards turning it into a B team.
Williams has been a strategic partner for the German squad in the Turbo-Hybrid era. The team has been using the Mercedes power units since 2014 and even gave an opportunity to both George Russell and Nyck de Vries.
Helmut Marko, however, feels differently. He revealed to sport1.de that Vowles left on his own and has taken a few technical staff with him as well. Not only that, this is not a strategic move from the German squad and has been an organic development.
When questioned if the decision was a strategic one from Mercedes, he said:
"No, I have completely different information. Vowles went of his own accord and – it is said – even takes good technicians with him. My sources tell me that's why the mood at the German team is tense."
So, does this mean Mercedes will not be competitive this season? Marko feels that the German squad will be Red Bull's biggest challenger. He said:
"We'll see. But I still believe that the German team will be our biggest challenger when it comes to defending our title."
Rosie Wait, all set to become the new Chief Strategist at Mercedes after James Vowles departure to Williams. Rosie's last race (before maternity leave) with the team was at Spain 2021, where Lewis Hamilton went on to win the race after a strategical masterclass pic.twitter.com/5FIrDBLWVX

— Mercedes.F1Motorsports (@MF1motorsports) January 16, 2023
---
Germany needs Mercedes to be strong again
Helmut Marko also tried to address the fading interest in F1 in Germany. The "Free-to-air" coverage in Germany was recently up for sale but had no takers.
RTL was no longer broadcasting the races and there were no takers for a while. To add to this, F1 will not go to Germany this season as there is no German GP this year.
When questioned about what could be the reason behind it, Marko termed the situation unbelievable. He feels that the German squad in F1 needs to be strong to bring some attention to the sport in the future. He said:
"It's unbelievable what's happening in Germany right now. In Austria it is exactly the opposite. Formula 1 is booming more than ever before. The Red Bull team is seen as Austria's national team and the whole country is rooting for it. That's why I even hope that Mercedes will be strong again, so that the Germans will identify with them."
The 2023 F1 season is going to be very close. The German team, who had won eight titles in a row before last season, will be hoping to mount a comeback in the championship.