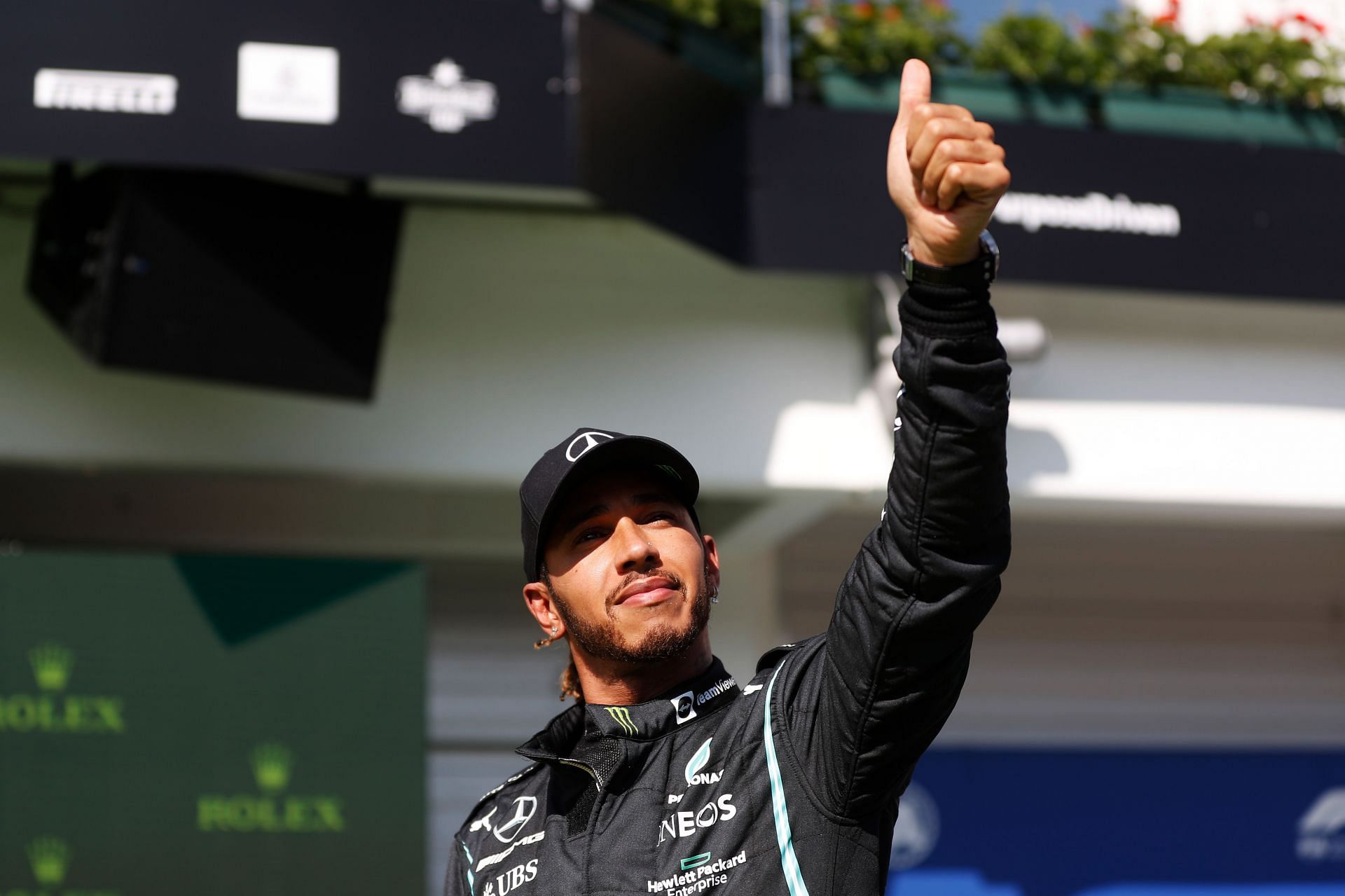 Lewis Hamilton would have been forced to drive for teams such as Red Bull or Ferrari had Mercedes boss Ola Kallenius taken former F1 supremo Bernie Ecclestone's advice in 2020. Ecclestone advised Kallenius to sell the German team at the end of the 2020 season.
Lewis Hamilton's name has become synonymous with Mercedes', having won six world titles with the Brackley-based squad. However, the Briton might have had to search for a drive at other teams had his team been sold on Ecclestone's advice.
Ecclestone claimed the team had nothing to prove after winning six titles in a row and would be better off with regards to the Coronavirus pandemic had it been sold off in 2020.
Bernie Ecclestone told F1-Insider.com:
"I've met Mercedes boss Ola Kallenius when he was still in charge of Mercedes' F1 engines factory in Brixworth. So he knows what it is about. At the moment, however, he has other problems than his Formula 1 project. But what I am deeply impressed by is how he is leading the company through the emissions scandal and the Corona crisis into the future. If I were him, I would sell my team at the end of 2020. What does Mercedes have to prove after six titles in a row? Nothing."
Veteran F1 reporter Mark Hughes claims that neither Max Verstappen nor Lewis Hamilton are to blame for their infamous clash at the 2022 Brazilian GP in November. The 2021 title rivals collided in Sao Paulo, going into the Senna Esses.
Verstappen received car damage and a five-second penalty for allegedly being at fault for the collision. Hughes, however, believes neither driver was at fault for the incident, as both drive differently when racing against each other.
Hughes spoke about Max Verstappen and Lewis Hamilton's rivalry on Motor Sport Magazine's season review podcast, saying:
"Brazil was one of those occasions [with Lewis saying] 'I know what you're trying to do and you're not going to do it', and Max was saying, 'I know what you're going to do and I'm coming through anyway'. They're both entitled to do that, they're both racing drivers and I don't think there's any blame there."
Hughes noted that the Dutchman leaves a lot more room when battling against Charles Leclerc as compared to Hamilton, perhaps given their previous animosity. The Briton also claims Hamilton is sometimes inconsistent when racing against the two-time world champion, leading to frequent collisions between the two.
However, only time will tell whether the two mammoths of the sport will go wheel-to-wheel consistently in 2023.