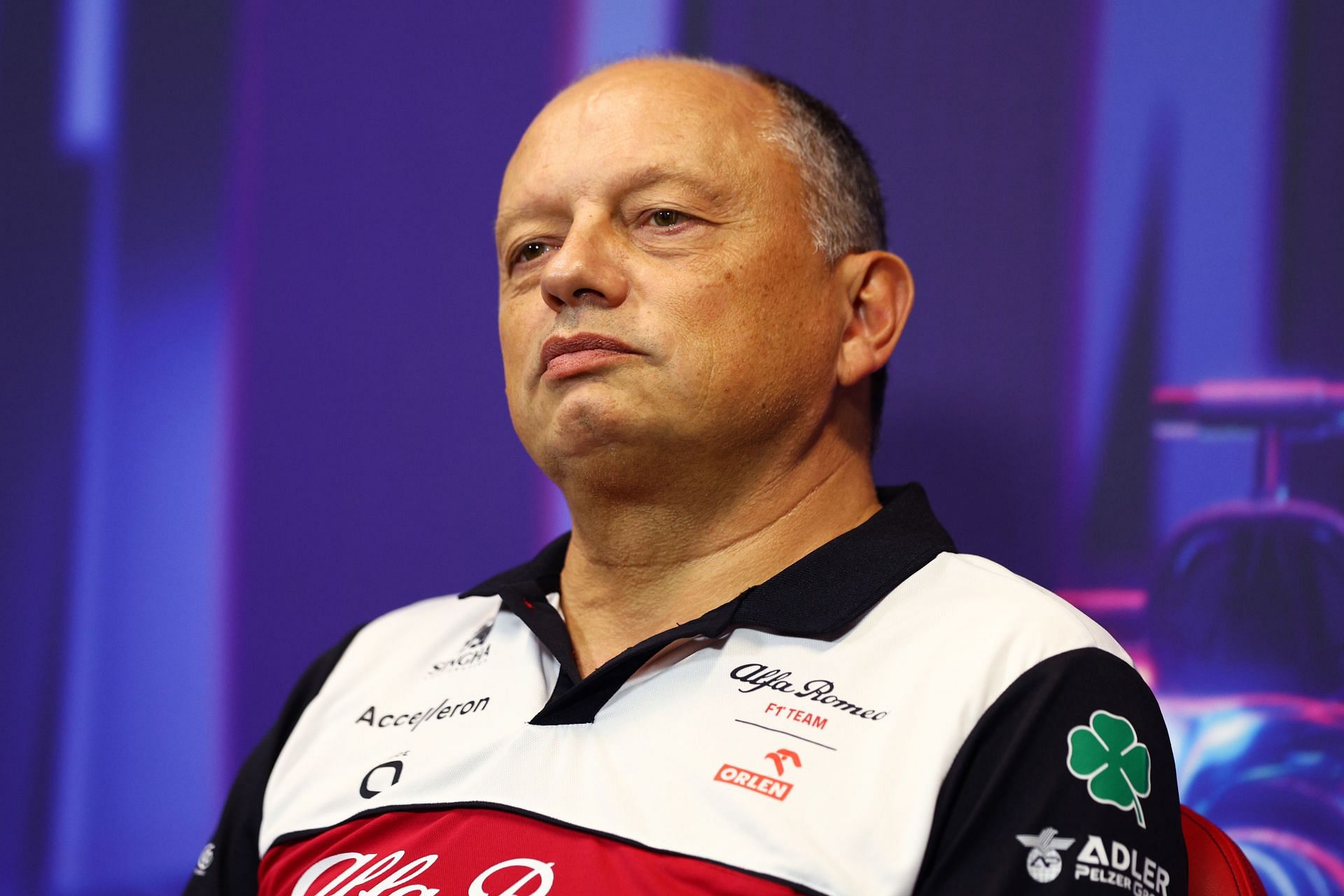 FIA president Mohammed ben Sulayem claims Fred Vasseur is well suited for Ferrari. The Frenchman took over the role as the team principal of the Scuderia after Mattia Binotto resigned following a woeful 2022 season.
The Maranello-based team were the clear favorites early in the 2022 season after Charles Leclerc won two out of the three opening races. Their challenger, the F1-75, was arguably the fastest car on the track and their driver combination worked well for the Red team.
However, the team soon crumbled to Red Bull's might after a string of reliability and strategic issues. As a result, Mattia Binotto decided to quit the team after the season concluded, leading to former Alfa Romeo Sauber team principal Fred Vasseur's appointment.
FIA president Mohammed ben Sulayem believes Vasseur is the right man to lead the Scuderia in 2023. He said at the 2023 Dakar rally:
"That was a performance-based choice, I think. But I believe that they did the right thing. When Ferrari won, they had a lot of diversity. It's not about whether Italians are better than French or Germans. It's about finding the right person. Even if all teams have the same engine and the same team boss, only one can win in the end. Whether they have the right ingredients, nobody knows except Ferrari."
Ferrari's 2023 car has lost weight: Reports
As per reports, Ferrari's 2023 F1 car has lost weight, perhaps going even below the 796 kg limit. The team had a pacey car in 2022 but failed to sustain a championship challenge against Red Bull and Max Verstappen.
Going below the 796 kg limit will allow the team to add ballast to the car to help improve its balance and performance, should it choose to do so. The Italian team struggled with tire degradation in 2022, leading to stellar performances on Saturdays but poor showings on Sundays.
Red Bull's RB18 was able to manage its tires a lot better than the Maranello-based team's F1-75, leading to frequent race wins for the Austrian team.
Sources suggest Ferrari has developed a new lightweight chassis for 2023 which will help manage its tires and give it a better lap time overall. The success of the team's efforts, however, will not be known until the new car is fully assembled and finds its way to a weighing scale.
There are also reports that Red Bull has managed to create a chassis three kg lighter than the championship-winning RB18. Given the team's reduced wind tunnel testing time, however, it is unclear whether this new chassis will hold up to the rest in 2023.
With former drivers such as David Coulthard backing the Scuderia in 2023, it will be interesting to see how the season develops.