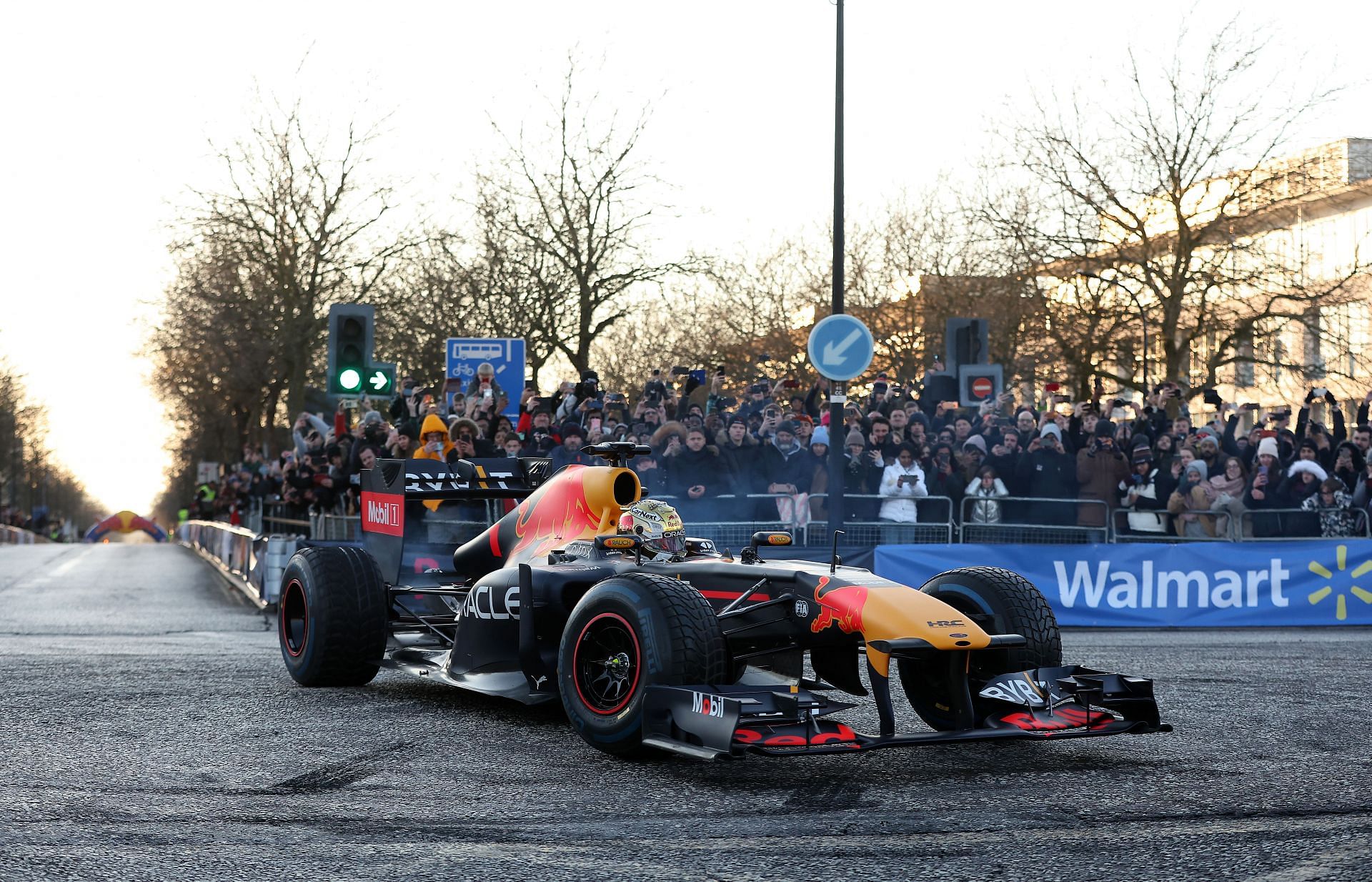 Red Bull has jumped the line on the 2023 F1 car launch as the team plans to launch the car before every other team on the grid. The Milton Keynes squad will launch the car on February 3, earlier than most of the teams that do it in mid-February. Not only that, the team will be targeting the American audience as this launch will be in New York of all places.
Red Bull will be starting the 2023 F1 season on the back foot. The team is serving a penalty for the cost cap breach in the 2021 F1 season, due to which it would have a 10% deduction in the allotted development time for the team.
This could prove to be detrimental as in the second season of the regulations, the early advantage accrued by Red Bull could be nullified and teams would start making progress and cutting down the advantage that Max Verstappen had over the rest of the field.
The 2022 F1 season was remarkable for Red Bull. The team won 17 of the 22 races and despite not having an early season advantage in terms of performance, it is able to extract maximum points every time.
Max Verstappen too had an epic season where he was able to win 15 of the 22 races, breaking the record for the most wins in a season by a driver (held by Sebastian Vettel and Michael Schumacher at 13) and cruising to his second-world title.
Red Bull outlines areas where the team needs to improve
While the team did have a dominant season in 2022. Special advisor Helmut Marko felt there were still areas where improvements could be made. One of the aspects that Marko targeted was the reliability of the overall package. Max Verstappen had suffered 2 DNFs in the first 3 races of the season and that was certainly a cause of concern for the team.
Marko said:
"We want to be similarly dominant in 2023. Even if this is very difficult, there is always room for improvement. We have room for improvement in reliability. In the first three races, we retired three times due to a technical defect. And in Brazil, the set-up was not right. We had an exceptional season, but not everything was perfect."
The 2023 F1 season is going to be a true challenge for Red Bull as they will be desperate to overcome the penalties and still successfully defend their title.