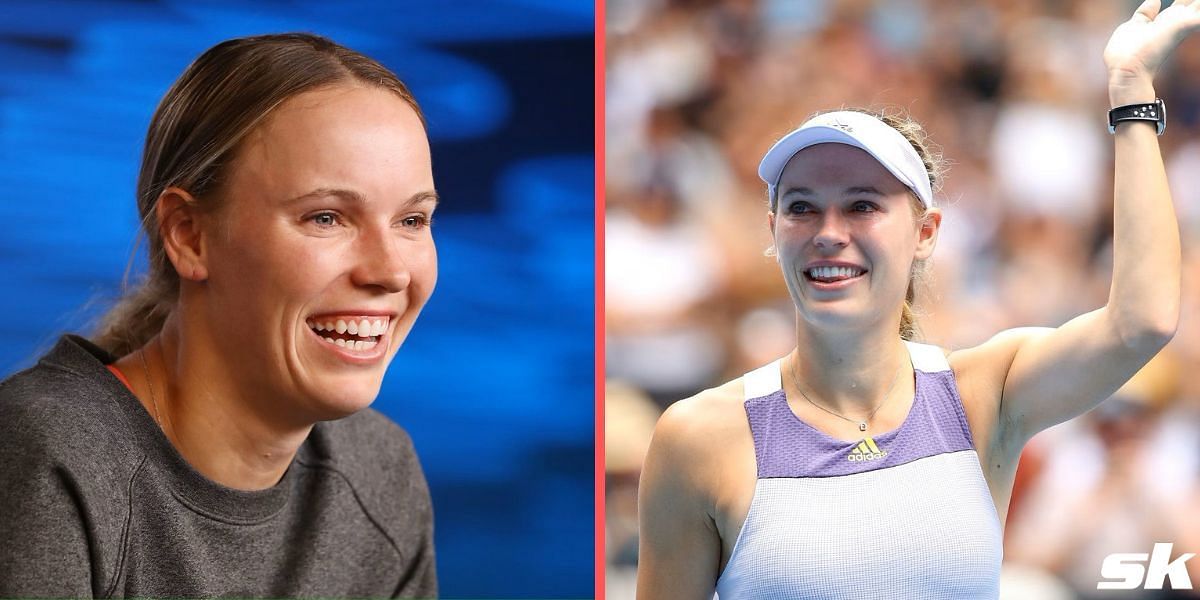 As the new tennis season brings a lot of excitement, former Australian Open champion Caroline Wozniacki recently revealed that she misses playing on the tour when discussing a potential return to pro tennis. The Danish tennis great also shared things that she would look out for at the Australian Open, while also opening up about her family.
Wozniacki retired from tennis at the 2020 Australian Open and has since devoted a lot of time to her family. Wozniacki and her husband, former NBA star David Lee, are parents to one-and-a-half-year-old daughter Olivia and son James, who was born just three months ago in October 2022.
The 32-year-old recently interacted with her legion of fans and followers on social media, during which she shared her thoughts on potentially making a comeback to the WTA tour. While Wozniacki said she misses competing on tour, she also admitted that she is not a big fan of the huge amount of work it takes to be a top tennis player.
"I don't miss the hard work it takes to be at the top of the game," Caroline Wozniacki said in response to a fan, who asked her whether she feels an itch to make a comeback. "But I love the sport and I miss the competitiveness at times."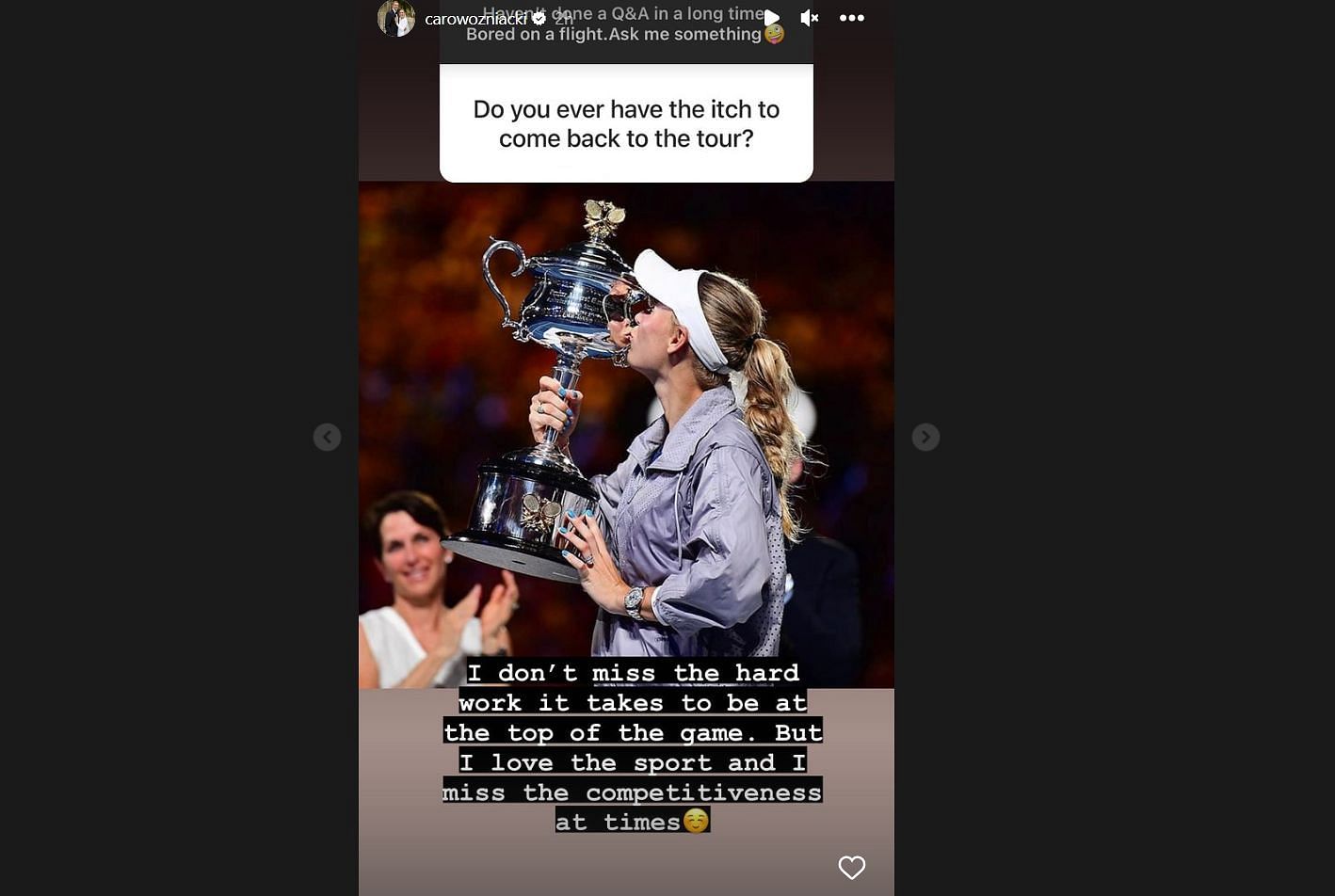 With the Australian Open underway, the 2018 women's singles champion also suggested that he often enjoyed the atmosphere on the outside courts and around the venue in general.
When asked by a fan which player they should catch live at the Australian Open this year, Wozniacki opined that watching early round matches on the outside courts, while also getting the chance to see top players practice closely, are experiences to cherish, rather than just watching one player.
"Ahh so exciting! I think more than seeing 1 particular player, going around the venue and feeling the atmosphere on the outside courts in the early rounds is special. Also getting to see the top players practice up close," Wozniacki said.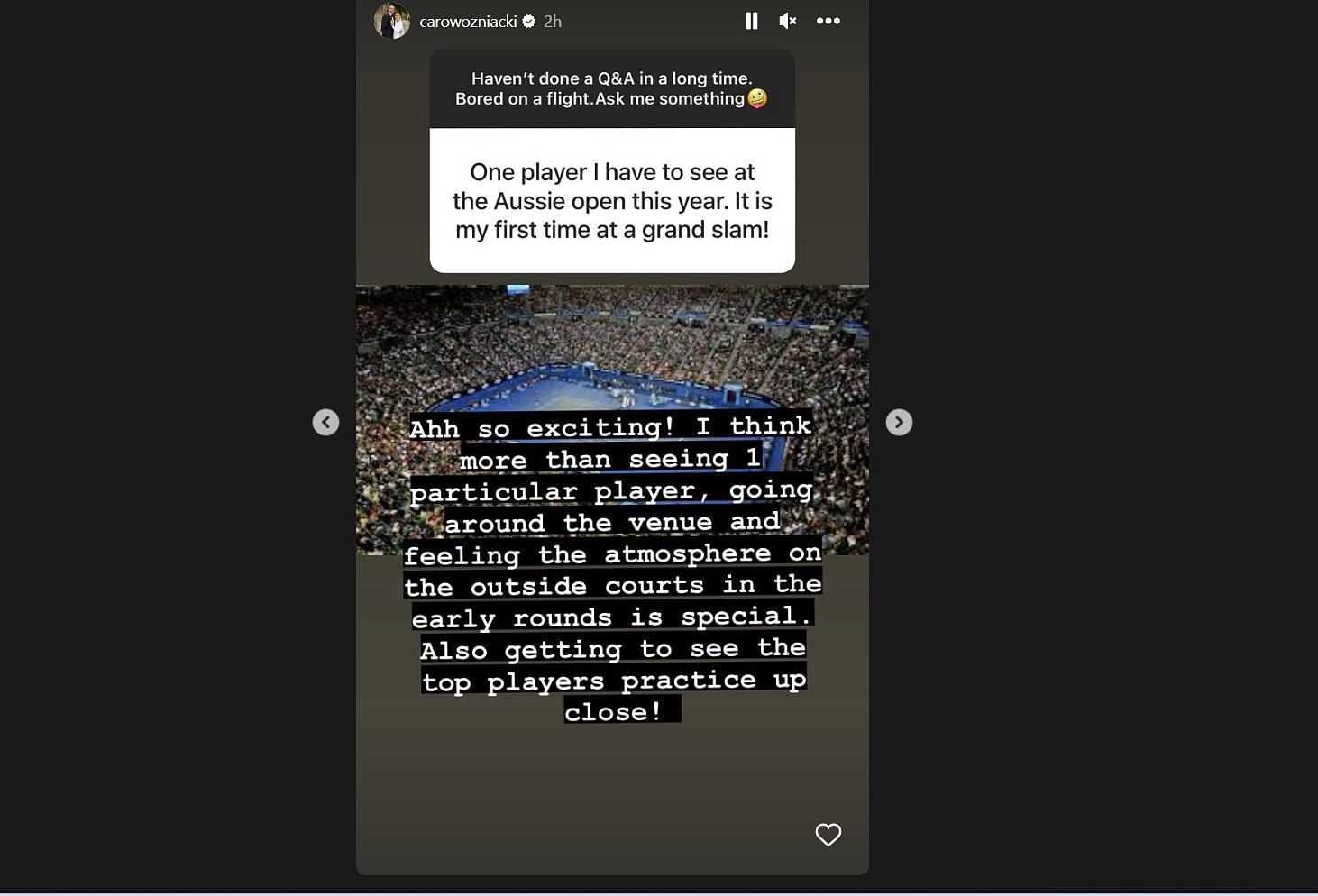 Speaking about family and her children, Wozniacki also revealed how she struggled to come up with the names of her kids and that her husband Lee was left to make the final decision on both occasions.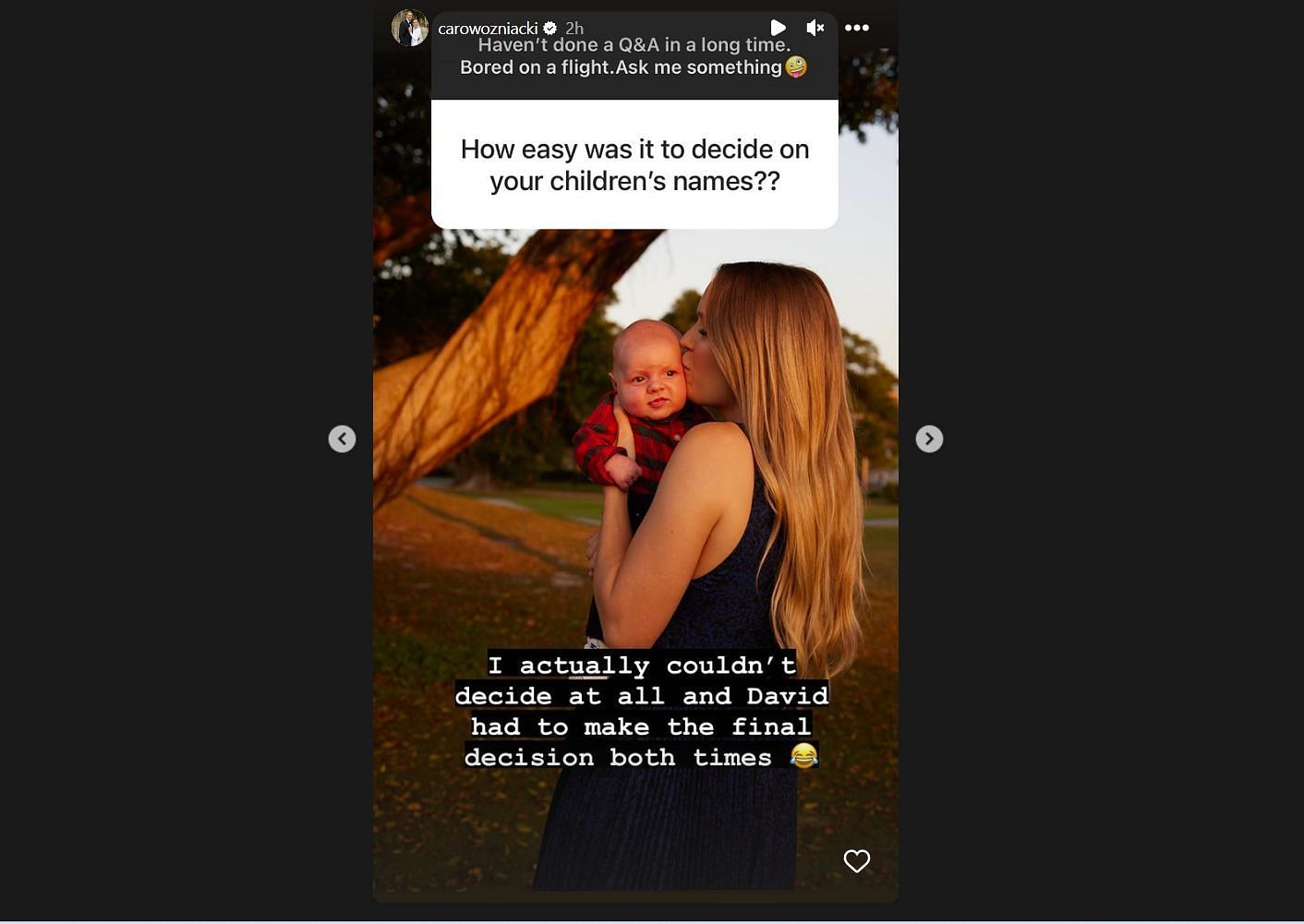 ---
Caroline Wozniacki shares update on dealing with rheumatoid arthritis, reveals how she first met David Lee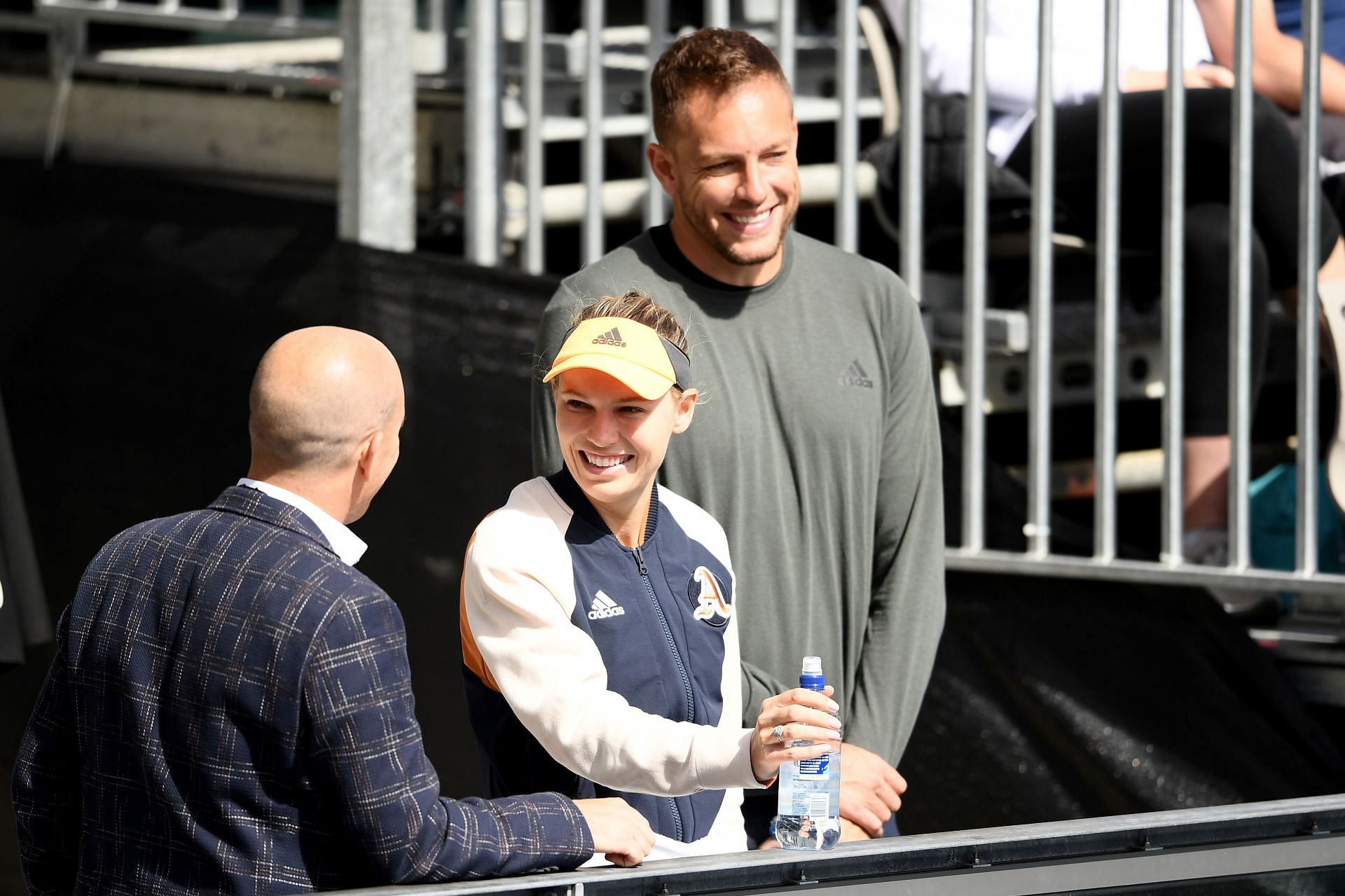 Caroline Wozniacki struggled with rheumatoid arthritis over the last few seasons of her career, and ever since her diagnosis in 2018, she has actively spread awareness about the condition with the aim of helping others.
During her Q&A with fans, Wozniacki revealed that she is currently in control of her rheumatoid arthritis condition and has also been playing a lot more tennis of late, albeit for recreational purposes.
"I have recently played more and enjoying it. My RA is pretty controlled at the moment," Wozniacki said on Instagram.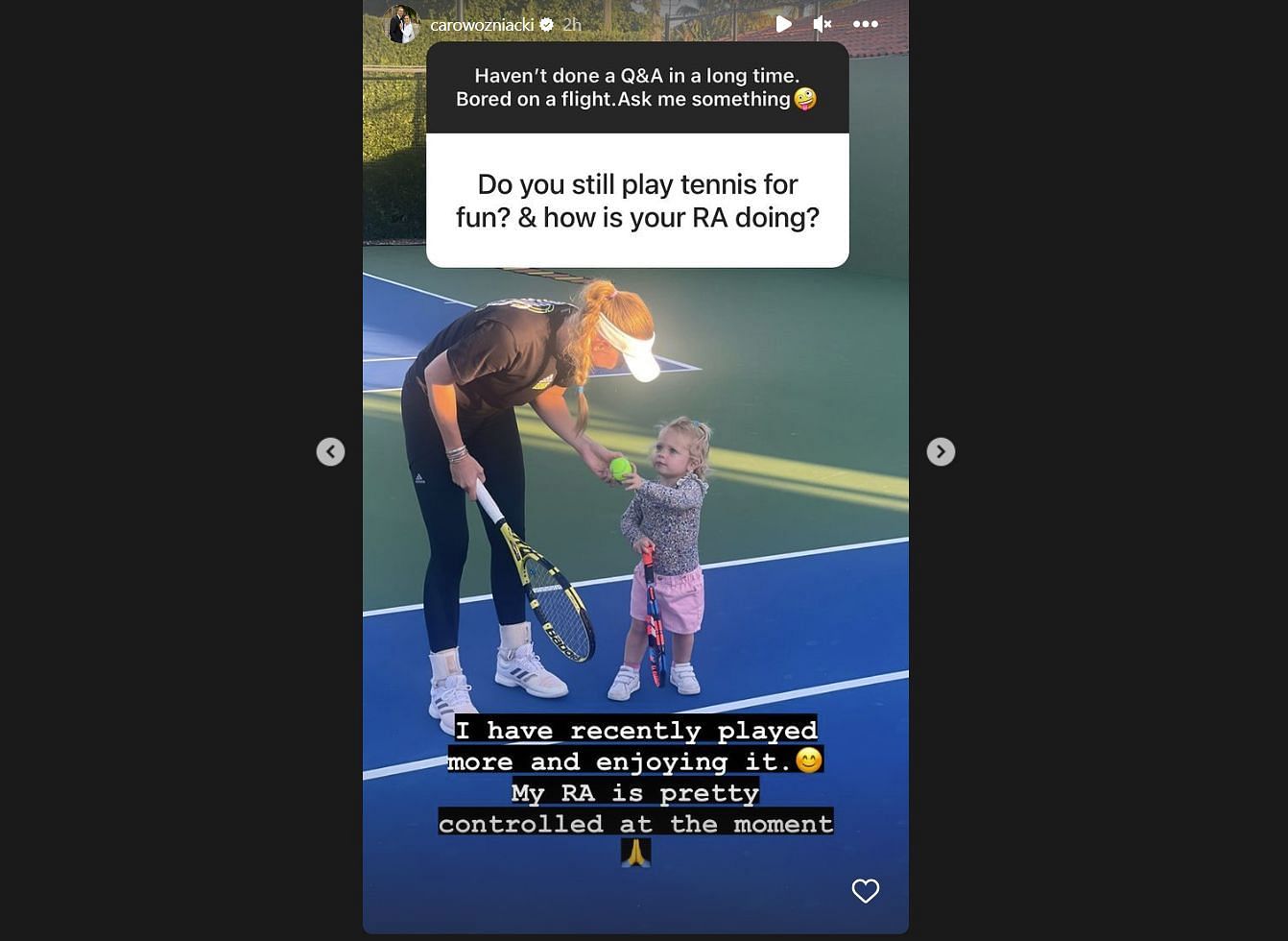 The former World No.1 also revealed when and where she first met Lee, through a mutual friend.
"We met at a random group dinner in Miami through a mutual friend…The rest is history," Wozniacki expressed.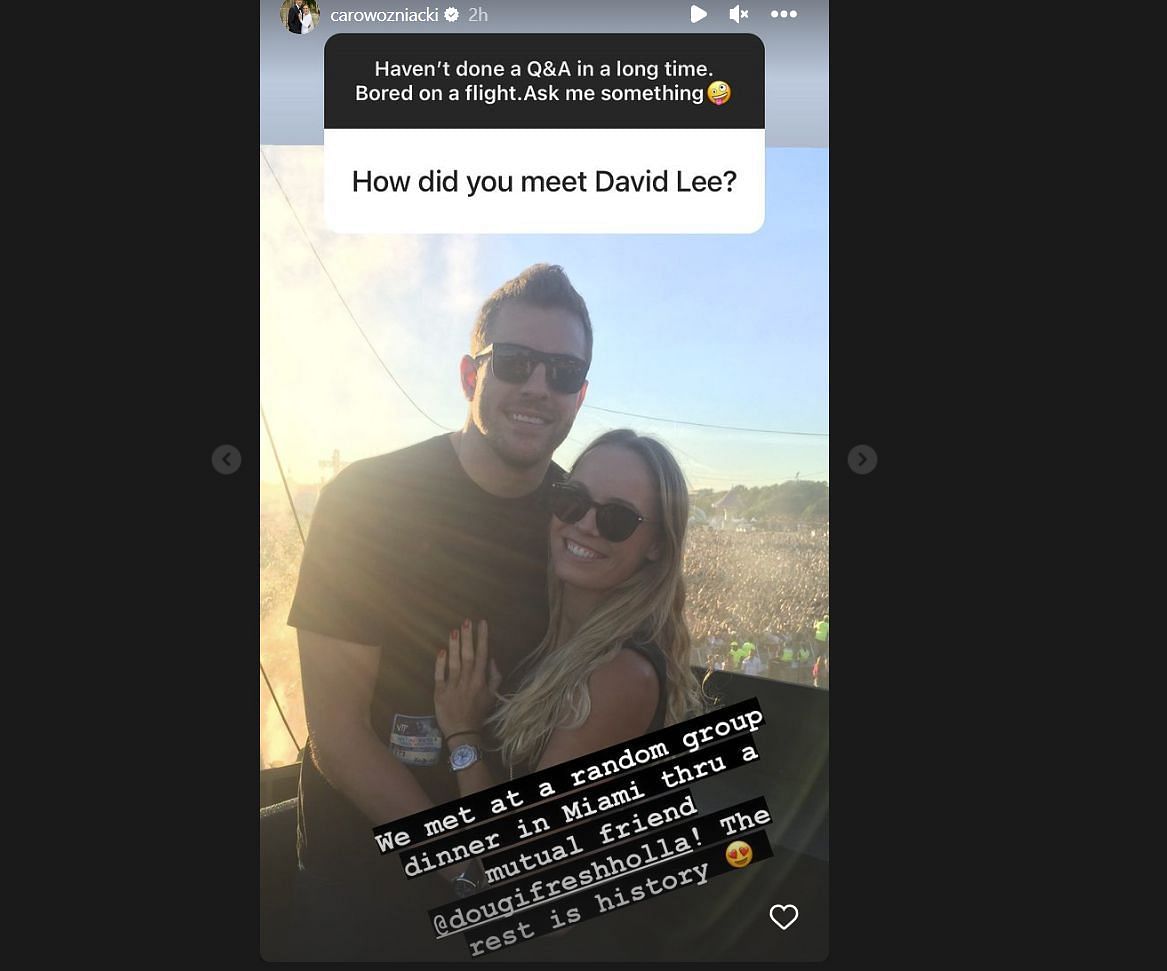 The Danish superstar, who completed the New York City Marathon back in 2014, also said that she would not completely rule out running another marathon, and would like to run in New York again or in Boston if she chooses to do so.