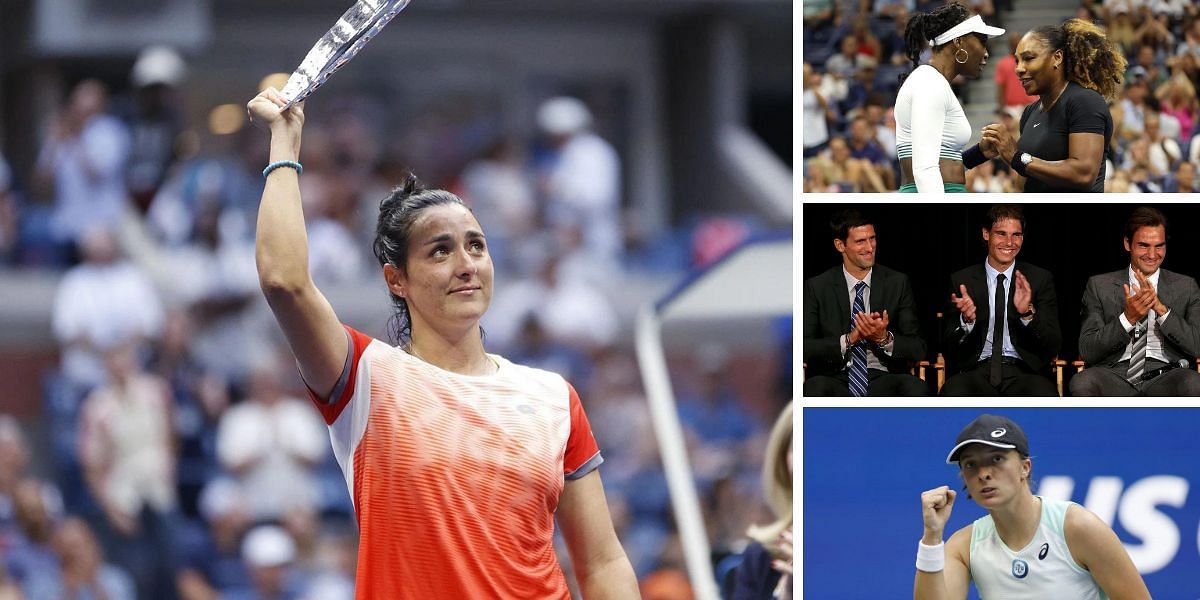 Led by the world's two highest-ranked players in Iga Swiatek and Ons Jabeur and an ever-increasing influx of more talented young stars, women's tennis is well and truly at a new age, especially after Serena Williams' retirement last season marked the end of an era. However, Jabeur believes the shift in power in women's tennis has been around for a while now.
The Tunisian tennis superstar also feels a big change is already approaching on the men's circuit as the Big-3 era is in its twilight phase. Jabeur lauded the superstars that have dominated over the years, highlighting the "unbelievable" example set by Serena and Venus Williams and the Big-3 comprising Roger Federer, Rafael Nadal, and Novak Djokovic.
Furthermore, Jabeur also praised Swiatek for following in their footsteps, particularly owing to her incredible run in the 2022 season.
"I think the change happened on the woman's side a long time already, and the men's side is coming for sure," Ons Jabeur told The Guardian.
"The example of the Williams sisters and Roger [Federer], Djokovic and [Rafa] Nadal is unbelievable. Now Iga is setting the example and Ash Barty did it too."
Jabeur further stated her belief that, had she not shockingly retired last season, Ashleigh Barty could have gone on to win as many as 20 Grand Slams. Having said that, Jabeur feels the "new WTA" is competitive and has a degree of unpredicatability that makes it exciting.
"If she (Barty) continued playing she would have won 20 grand slams," continued Jabeur. "But I like this new WTA. It's so competitive you don't know who is going to win and, honestly, maybe that's better. Sometimes it's boring to have the same final all the time."
A part of this new and exciting era on the women's circuit herself, the 2022 season was by far Jabeur's best year on tour so far, during which she won two WTA titles, reached four finals that included two Grand Slam finals at Wimbledon and the US Open, and ended the season as the World No. 2. While those results have brought her a lot of success, Jabeur's next big challenge is to maintain that consistency and keep some very tough competitors at bay.
"Everybody wants to beat a top-five player, so they're playing looser against me," the 28-year-old highlighted. "They have nothing to lose. I've been in that situation and it's more fun. But it's another challenge for me to maintain a certain stature and it's not just ego."
Ons Jabeur believes Iga Swiatek remains the 'player to beat', but 2023 WTA season will be "very interesting"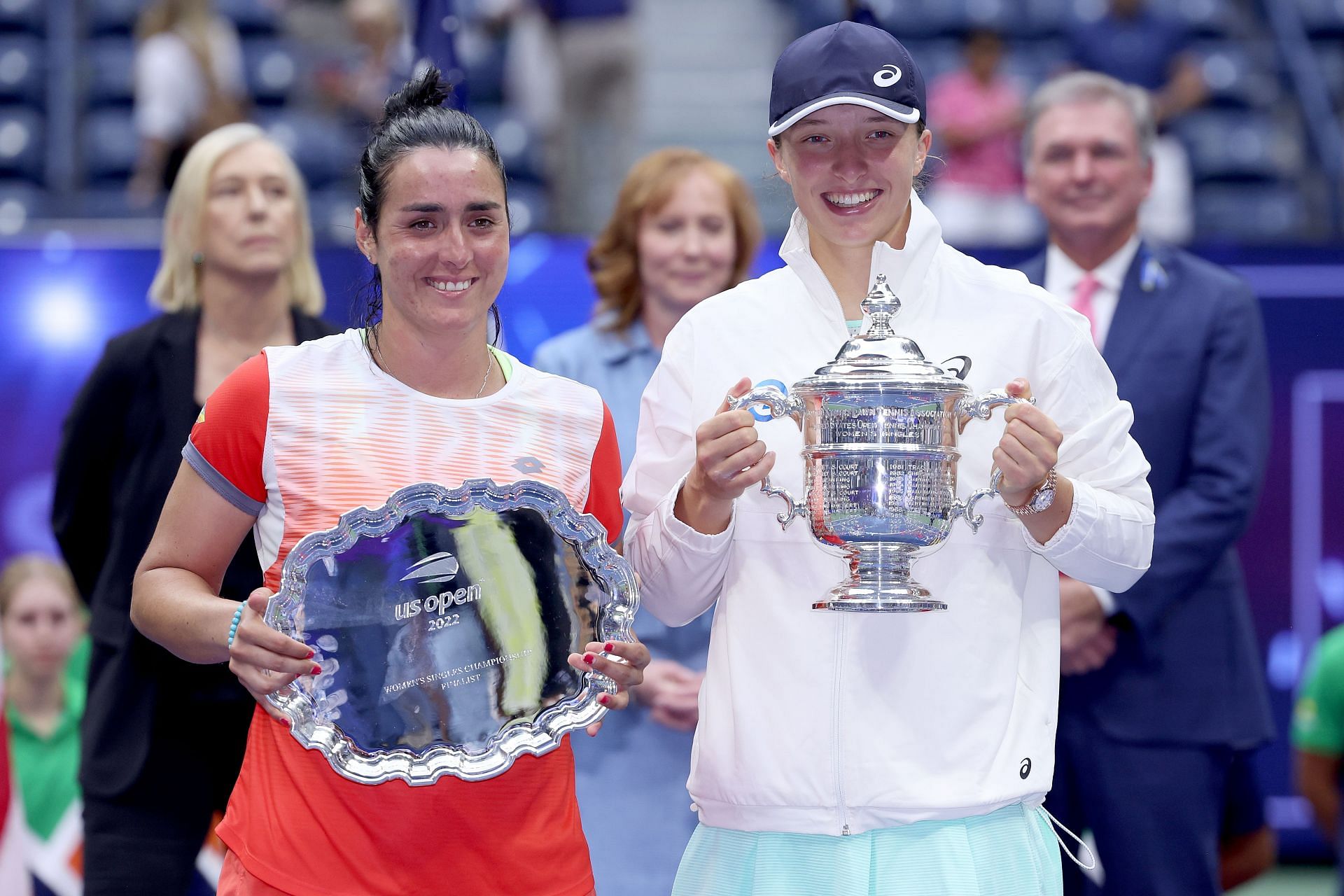 Digging deeper into the tough competition on the WTA Tour, Ons Jabeur believes beating Iga Swiatek continues to be the biggest challenge for herself and others. However, the Tunisian feels that the rise of fellow WTA Top-5 stars Jessica Pegula, Caroline Garcia, and Aryna Sabalenka, among others, and their performances of late have set up a "very interesting" 2023 season.
"For sure," said Ons Jabeur, on whether Swiatek remains the player to beat.
"But other players are very tough and this year is going to be very interesting. Aryna [Sabalenka] is doing great, and so is [Caroline] Garcia and [Jessica] Pegula. We have a really tough group right now," she added.
Jabeur lost two big finals to Swiatek last season at the Italian Open and US Open. Now making a fresh start to the new season, the 2nd seed at the 2023 Australian Open will resume her Grand Slam bid with a first-round match in Melbourne against Tamara Zidansek on Tuesday.
Ons Jabeur's best result at the Australian Open was a run to the quarterfinals of the 2020 edition, during which she beat the likes of Johanna Konta, Caroline Garcia, and Caroline Wozniacki.