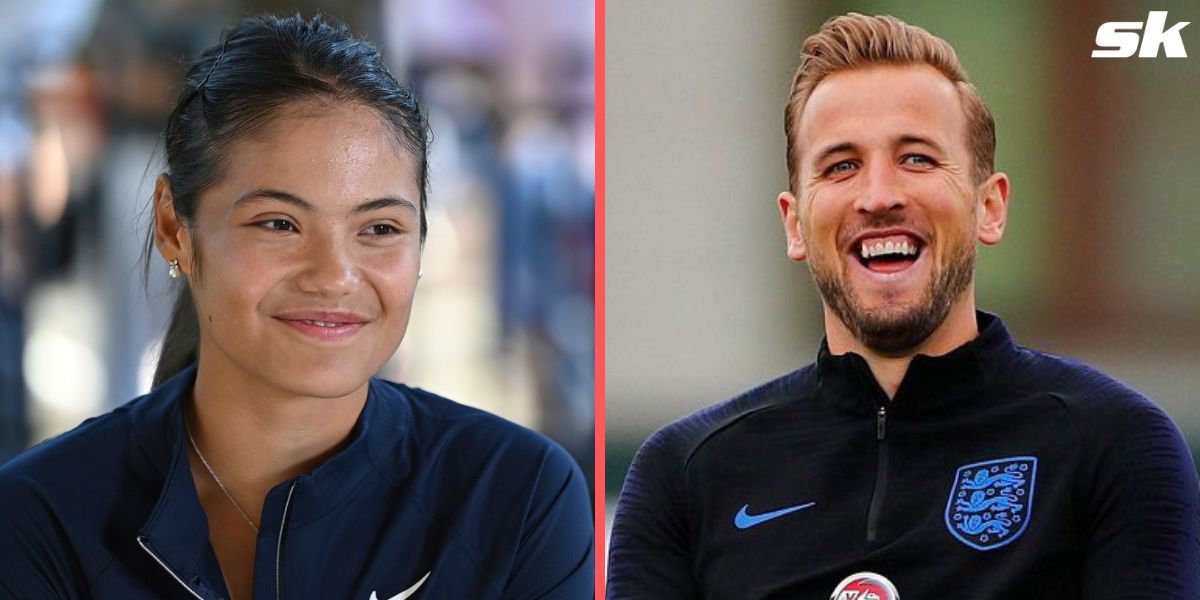 British tennis star Emma Raducanu lauded Harry Kane for being "a great role model," adding that her interactions with the Tottenham Hotspur and England striker were "really cool."
Raducanu's incredible 2021 US Open victory catapulted her into the spotlight, and she has struggled to regain her balance on the tour under pressure and commotion. Thus, the Grand Slam champion has been seeking advice from her compatriot Harry Kane as she adjusts to the top level of the sport.
Ahead of her 2023 Australian Open campaign, Raducanu spoke about her interactions with Kane, saying he is an "outstanding player." She added that even though they haven't spoken much, she respects him a lot since he is "so humble."
"Harry's obviously such a great role model and very professional and I think to be able to speak to him is really cool. We haven't spoken so much but he's obviously an outstanding player, and it's just pretty cool isn't it? For someone of his achievements, it's pretty remarkable how he's so humble. I respect him a lot," Raducanu, who trained in a Tottenham shirt last year, told the PA news agency.
The 20-year-old went on to say that it's "cool" to talk to other athletes since they understand the situation of their colleagues.
"It's obviously really cool to speak to some other athletes. I think it's good because we all kind of understand what each other are thinking and going through at times. And at the end of the day they're just really cool people as well," Emma Raducanu said.
---
"The atmosphere was insane in the stadium, I've never heard anything like it" – Emma Raducanu on attending the FIFA World Cup 2022 final
Emma Raducanu is a die-hard football fan, and she certainly didn't want to miss the grand finale of the 2022 FIFA World Cup. The Brit was present at the Lusail Stadium as Lionel Messi's Argentina defeated Kylian Mbappe's France in a penalty shootout to lift their third World Cup trophy.
Raducanu spoke about her experience at the event, saying:
"I think watching it as an athlete, you probably have a little bit of empathy as to what they're feeling and what they're thinking in those pressure situations and moments. You appreciate a lot more what they're able to do under such circumstances. But then you also have a little bit of envy of, 'Oh, I wish I was playing a tennis match on this scale with all this support'."
She added:
"The atmosphere was insane in the stadium. I've never heard anything like it."