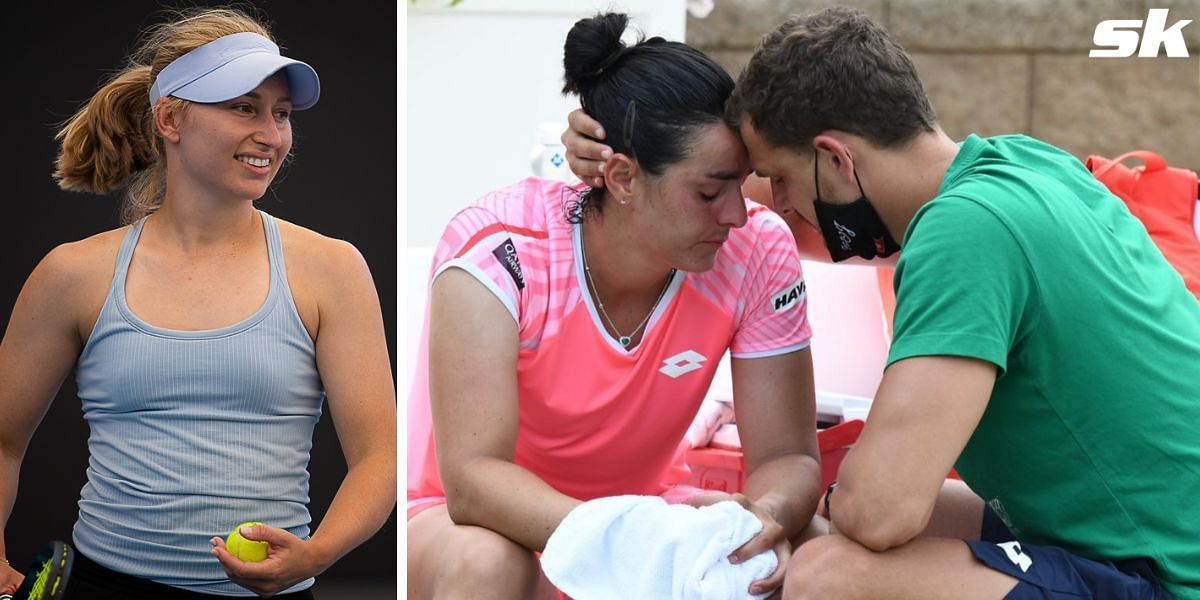 Ons Jabeur's husband Karim Kamoun going all out to help the Tunisian achieve her dreams has caught the attention of many fans and tennis players, including Jabeur's colleague on tour Daria Saville.
Netflix released the first five episodes of its ten-episode tennis docuseries "Break Point" on January 13. The series mainly emphasizes the lives of players lesser known to general viewers. The fourth episode – called "Great Expectations" – focuses on WTA No. 2 Ons Jabeur and former World No. 2 Paula Badosa, and their journeys at the 2022 Madrid Open, which was won by Jabeur.
It also highlights the issues faced by Ons Jabeur as a Tunisian while also displaying her immense belief in her all-Tunisian coaching team, which includes her coach Issam Jellali and husband/fitness coach Karim Kamoun.
"I am a dreamer and my dream is to win a Major title. I always believed that I could be a professional tennis player. But a tennis player coming from Tunisia, that was a different thing. People thought that I would be quitting tennis, that I would be a housewife but I always believed in my dream," said Ons Jabeur, who was the 2022 Wimbledon and US Open runner-up.
"People, they did judge us and they didn't believe in our team. People didn't think that we were a great team together. They didn't believe in our capacity to be top-30, top-20, top-10. But Issam and Karim, they really get me. We have the same goals – we want to break barriers. We're like the three musketeers from Tunisia," she added.
Her husband, however, revealed monetary issues as the reason behind becoming the World No. 2's fitness coach and expressed his full support towards her dreams.
"Ons was struggling a little bit with the fitness coaches and it was costing a lot of money for her. She told me, 'Can you please travel with me and help me with the fitness side?' So I said, okay I need to help my wife. Her dream is my dream. Let's see what the future is bringing.
Australian tennis player Daria Saville was moved by the couple's story and gushed about it on Instagram, calling it "the best episode" of the series.
"That's it. This is the best episode !!!" Daria Saville said as she shared the scene between Jabeur and her husband.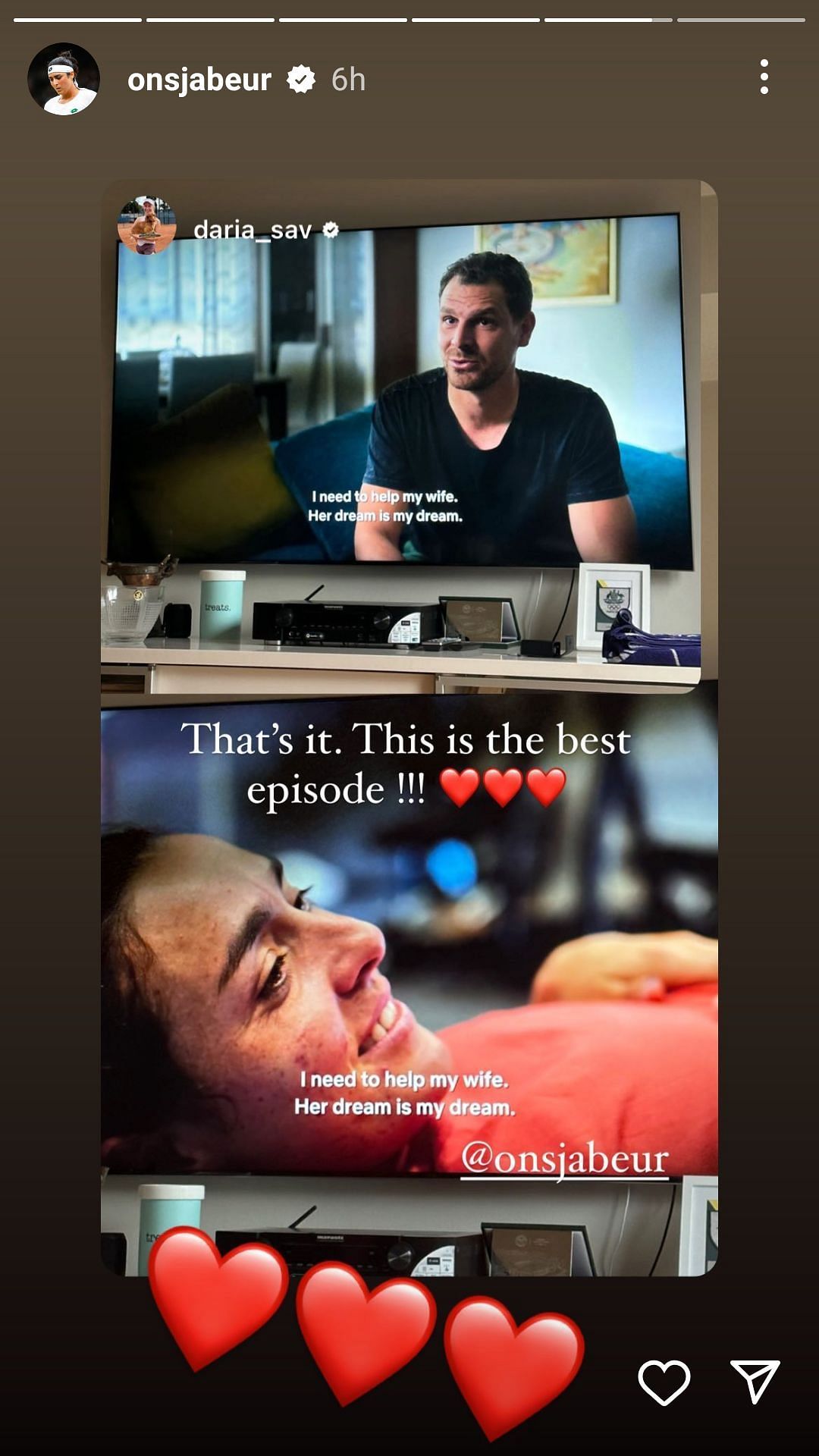 ---
Ons Jabeur gears up to compete at the 2023 Australian Open while Daria Saville recuperates from injury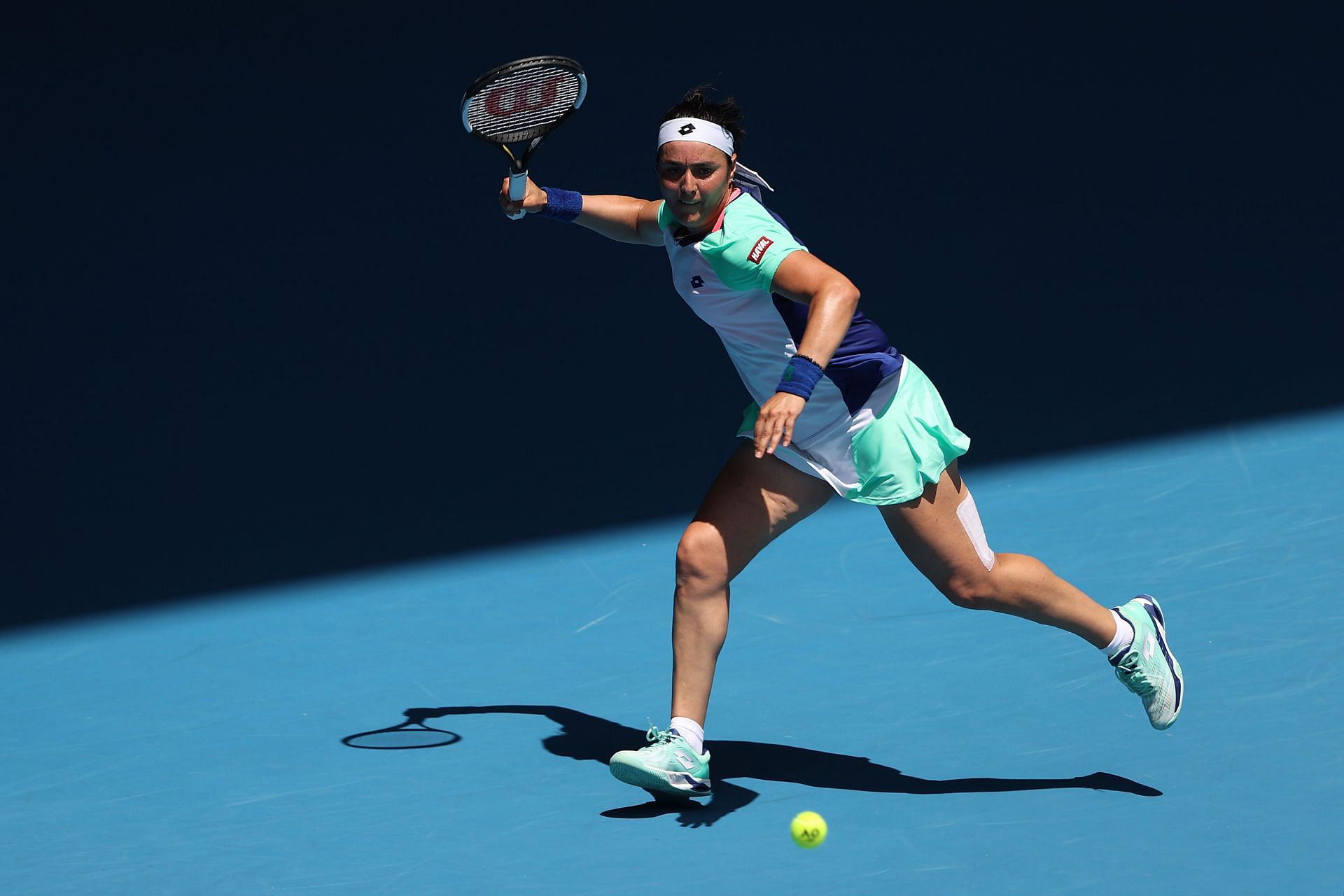 Ons Jabeur, seeded second, is one of the heavy favorites to win the 2023 Australian Open. The two-time Grand Slam finalist is scheduled to contest her first match on January 17 on Rod Laver Arena against Slovenian player Tamara Zidansek.
Daria Saville, meanwhile, is recuperating from an ACL tear injury, which she sustained at the 2022 Japan Open. The Russia-born Aussie will thus miss the 2023 Australian Open.