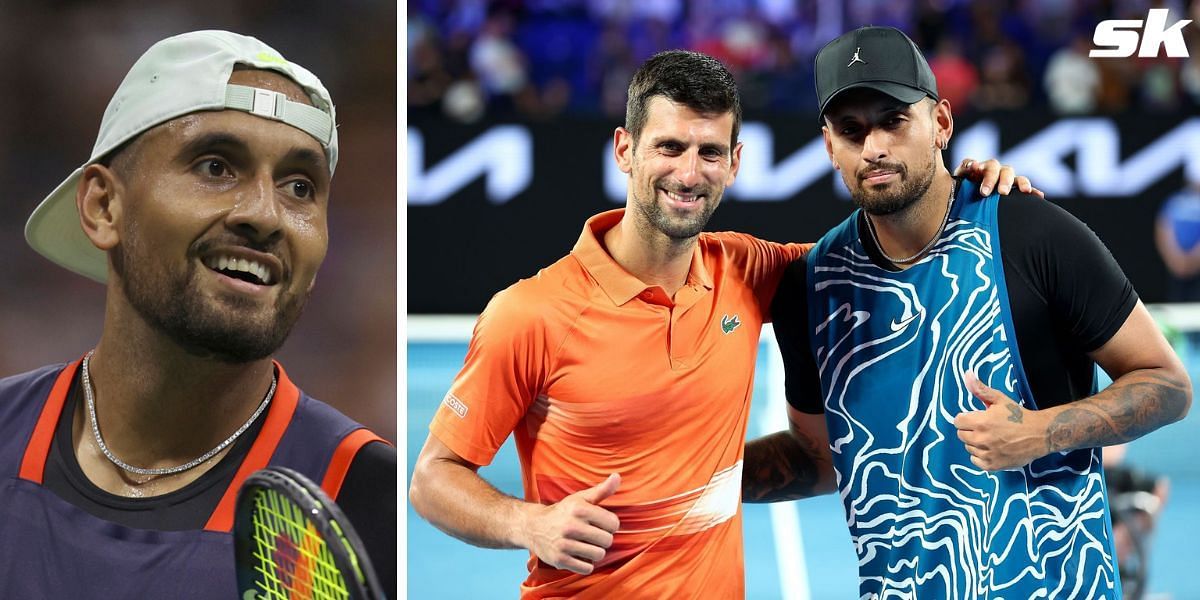 Controversial Aussie tennis sensation Nick Kyrgios was recently stunned by Novak Djokovic's reaction to his underarm serve during their practice session.
The two recently practiced together at the Rod Laver Arena with a full audience before the 2023 Australian Open's main draw gets underway on Monday, January 16. They each won one shortened set before ending the friendly match with a tie-break in which wheelchair players David Wagner and Heath Davidson also participated. The outcome appeared to be in Kyrgios' favor as he defeated the Serb.
The Aussie delivered one of his trademark underarm serves during the match, and the two got into a brief rally that was concluded by a spectacular drop shot from Djokovic. The Serb was later seen dancing in response to Kyrgios' underarm serve and his own drop shot.
The 2022 Wimbledon finalist clearly couldn't get enough of the scene, as he was left stunned by his opponent's reaction, taking to Instagram stories to express his feelings. Kyrgios wrote:
"Guys insane."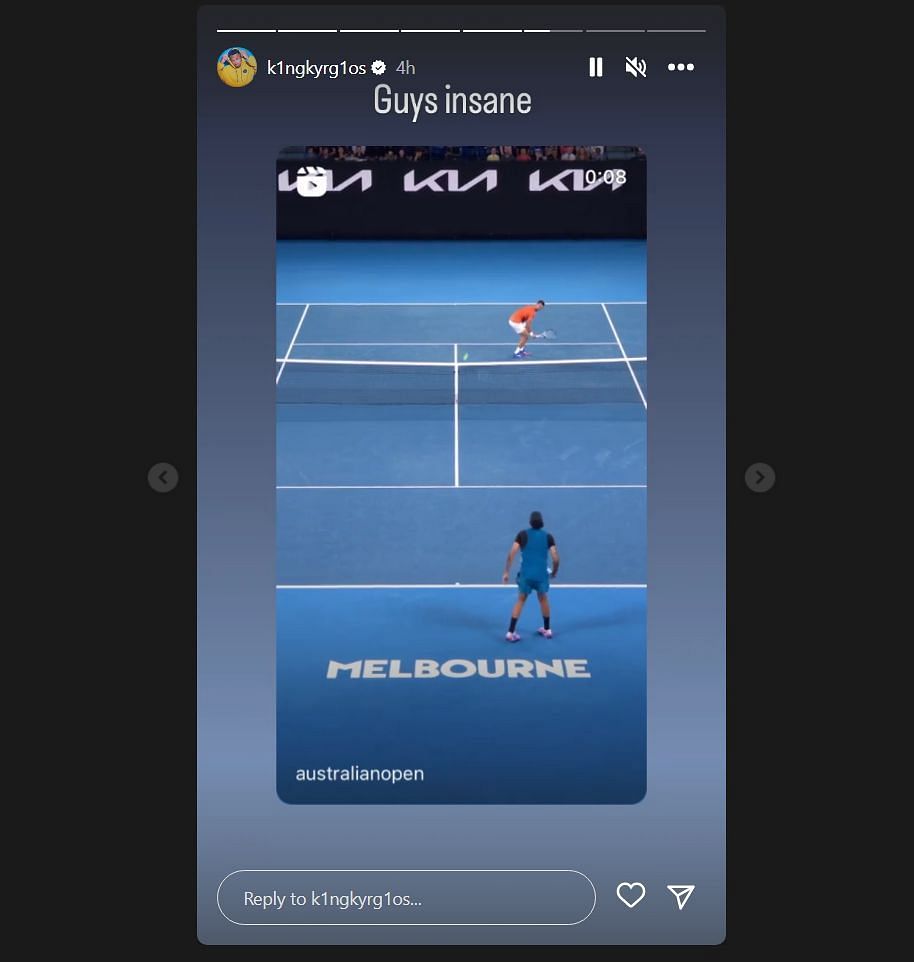 Kyrgios will begin his 2023 Australian Open campaign against Roman Safiullin of Russia, while Djokovic, who is looking to win a record-extending 10th Australian Open title, will take on Roberto Carballes Baena in his opening match.
---
"I stood up for him in front of my country, that wasn't easy for me" – Nick Kyrgios on supporting Novak Djokovic during his controversial deportation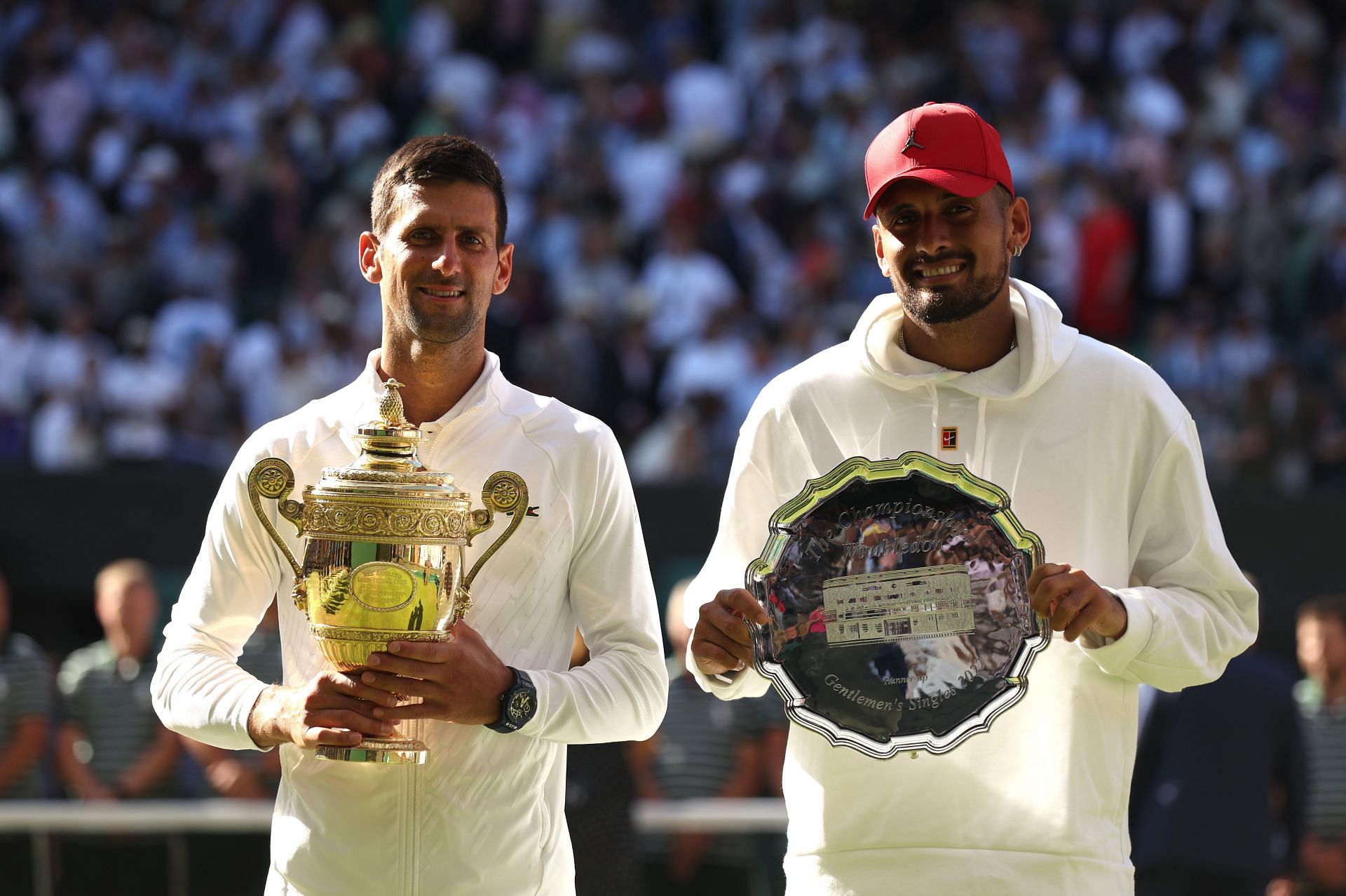 Nick Kyrgios and Novak Djokovic didn't always get along, but things took a drastic turn when the Australian became one of the few to back the Serb during his controversial deportation from Australia in 2022 owing to his COVID-19 vaccination status.
In a press conference following their practice match, Kyrgios stated that even though he and his arch-rival got off to a bad start, he immediately felt the need to stand up for him because no one else was.
"Well, I think I've had relationships in the past where you have a certain feeling about someone, or they do certain things that rub you the wrong way, anything like that," Kyrgios said.
"But I think the challenge that he faced a year ago, with the whole COVID situation, no one else really stood up for him. That was a real-life moment where the people that actually care about your well-being will stand up for you. I just did that. I felt that was necessary," he added.
He went on to say that standing up for Djokovic was not "easy" since he had to go against his country.
"Obviously, that was more important than anything I said previously or done previously. I went against my words and stood up for him in front of my country. That wasn't easy for me either. I dealt with a lot of criticism," Kyrgios said.