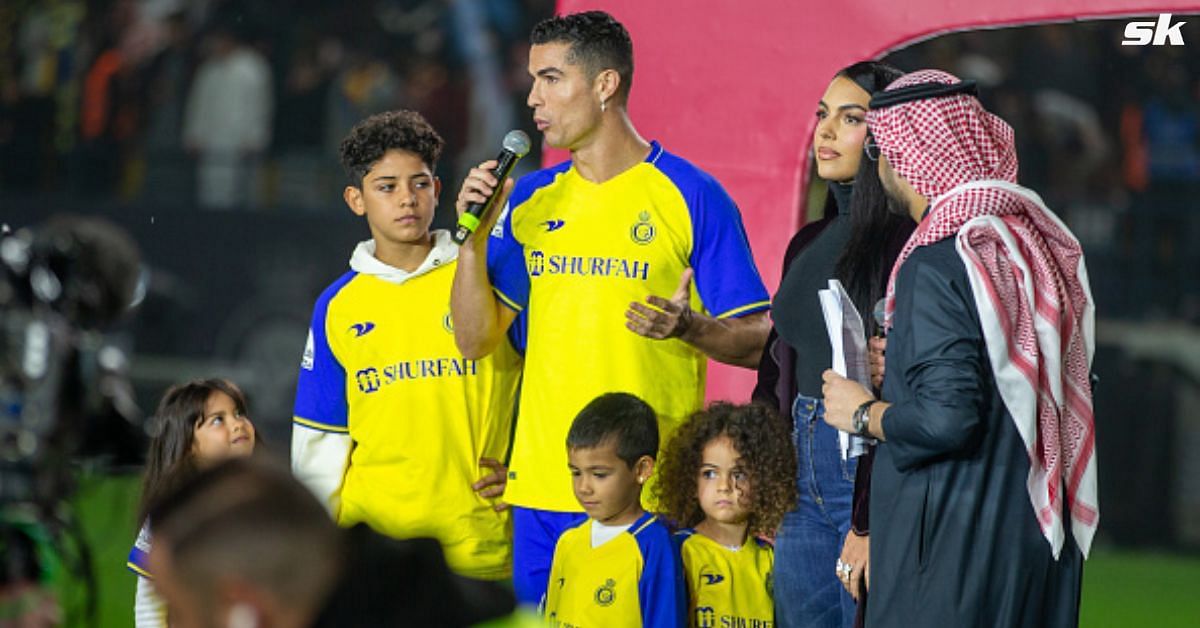 Cristiano Ronaldo's eldest child Cristiano Ronaldo Jr. has followed in the footsteps of his father by joining Al Nassr at the academy level, as per Goal.
The 12-year-old previously played at the Manchester United academy and did quite well at the U-12 level. The youngster also played in the academies of Real Madrid and Juventus, while his father represented the club at the senior level.
The date for his debut in the Middle Eastern country is yet to be set.
The youngster scored in Manchester United's win against CEF Girones-Sabat at the U-12 level last April and followed it up by mimicking his father's iconic 'Siu' celebration.
Cristiano Ronaldo's European chapter in football comes to a quiet end
The Portuguese forward made an explosive start to life in Europe in the early 2000s in European football. He was handpicked by Sir Alex Ferguson after the winger terrified Manchester United's defense in a pre-season friendly.
There was no looking back for the youngster as he became a sensational forward in England over the next few years. He won the 2008 Ballon d'Or, starting an era of dominance in football alongside Lionel Messi.
Cristiano Ronaldo joined Real Madrid the following year for a then-world-record fee but justified the price tag over the next few years. He ended his Madrid chapter as the club's top goal scorer with 450 goals in 438 games.
Ronaldo's next destination was Juventus, where he netted 101 goals in 134 games. He returned to United in the summer of 2021 and scored 27 goals in 55 games in his second spell at the club.
However, the Portuguese star's relationship with the club deteriorated considerably following the end of the 2021-22 season. United's failure to achieve a top-four spot in the Premier League standings led to rumors floating that Ronaldo wanted to leave the club.
New boss Erik ten Hag dealt the aging player with an iron hand, which was not appreciated by the seasoned veteran. The rise in tension led to the player giving an explosive interview where he criticized the club, the manager, and his teammates.
Manchester United immediately terminated his contract by mutual consent, leading to a sudden and unhappy end to the player's European career. He switched to Saudi Arabian club Al Nassr, who are reportedly paying him north of €200m in wages over the next two and a half years.