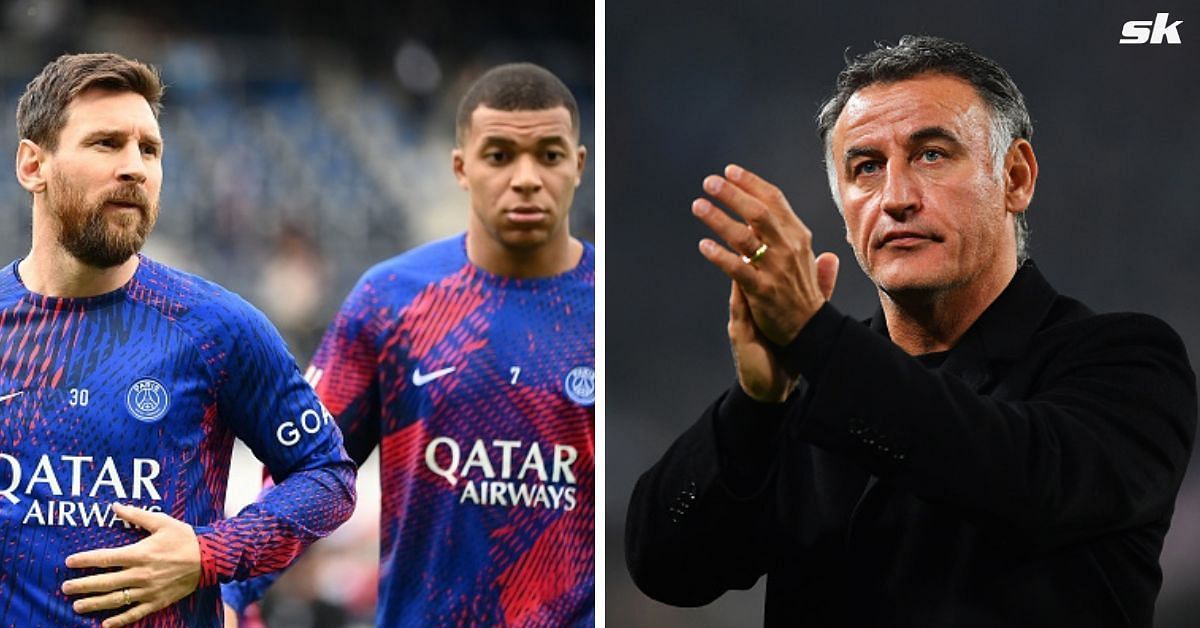 Paris Saint-Germain (PSG) manager Christophe Galtier has spoken about the possible tensions between Lionel Messi and Kylian Mbappe. This comes after Messi's Argentina defeated Mbappe and France in the 2022 FIFA World Cup final in Qatar last month.
The French tactician, however, is keen to reunite the squad ahead of a crucial second half of the 2022-23 season for the Parisian giants. Galtier stated that the backroom staff is utilizing the training sessions to rekindle the understanding the players had prior to the FIFA World Cup. It is, therefore, vital for PSG players to find their bond back.
Speaking in the press conference ahead of their game against Rennes in Ligue 1, Christophe Galtier said (via MARCA):
"During these sessions, we tried to get our players to establish connections again. The things we had started to do automatically were lost when everyone went away with their national teams, so it's up to us to ensure they can rediscover the pleasure of playing together. We want to have much more of a bond than we have had in the first few post-World Cup games."
Christophe Galtier is keen to reignite Lionel Messi, Neymar Jr., and Kylian Mbappe's attacking movements. The trio is yet to play together since club football returned from the World Cup break. Galtier added:
"We want to have much more of a bond than we have had in the first few post-World Cup games. Offensively, I want to make sure that Mbappe, Neymar and Messi can evolve in the areas of the pitch where they're the most effective, and that they are on the best terms. After all, it's their qualities that make the difference. The most important thing is to free them up to be as productive as possible."
Christophe Galtier has also confirmed that the French attacker will be returning to the side following his niggle. The Frenchman has assured that the World Cup setback will not affect his performances for PSG this season. Galtier said:
"He has recovered well and is ready, just like Achraf Hakimi is. I don't think he'll be distracted by the World Cup disappointment. He keeps training like the great professional that he is."
---
Lionel Messi and Kylian Mbappe have been PSG's leading goal threat this season
Lionel Messi and Kylian Mbappe are currently leading PSG's title charge this season as they look to win their second consecutive Ligue 1 title. The French forward is currently his side's leading goalscorer while Messi is leading the assist charts for the Parisian giants.
Kylian Mbappe has currently scored 20 goals and provided five assists for PSG. The seven-time Ballon d'Or winner, on the other hand, has scored 13 goals and provided 14 assists across all competitions.
PSG are scheduled to take on Rennes in Ligue 1 on Sunday (January 15) at Roazhon Park.