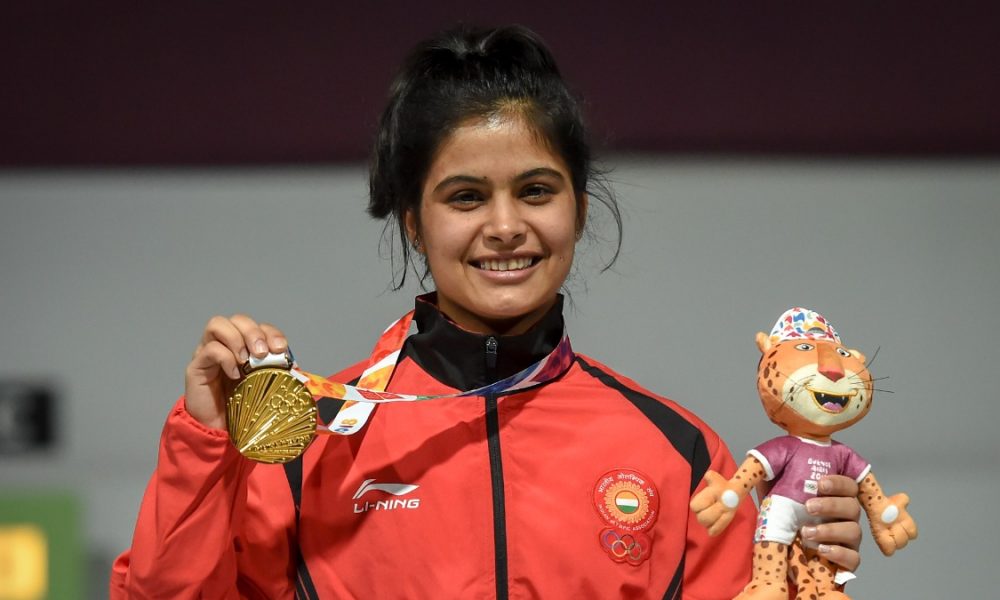 New Delhi: Manu Bhaker topped the women's 25m pistol event in India's national shooting trials held at Karni Singh Shooting Range in Delhi's Tughlakabad this week. The trials were held from January 8 and concluded on January 14.
The seven-day trials were split into two groups (Groups A and B). Indian shooters at the top of their game were in Group A, while shooters who qualified for open selection trials were in Group B.
The national squad will only be chosen from Group A shooters for the international and continental competitions given Olympic quotas in 2023.
Manu Bhaker, who was assigned to Group A, won the first trial qualifying with a total score of 581 points and a final score of 27. Chinki Yadav of Madhya Pradesh finished second with a final score of 21, while Esha Singh of Telangana took third place.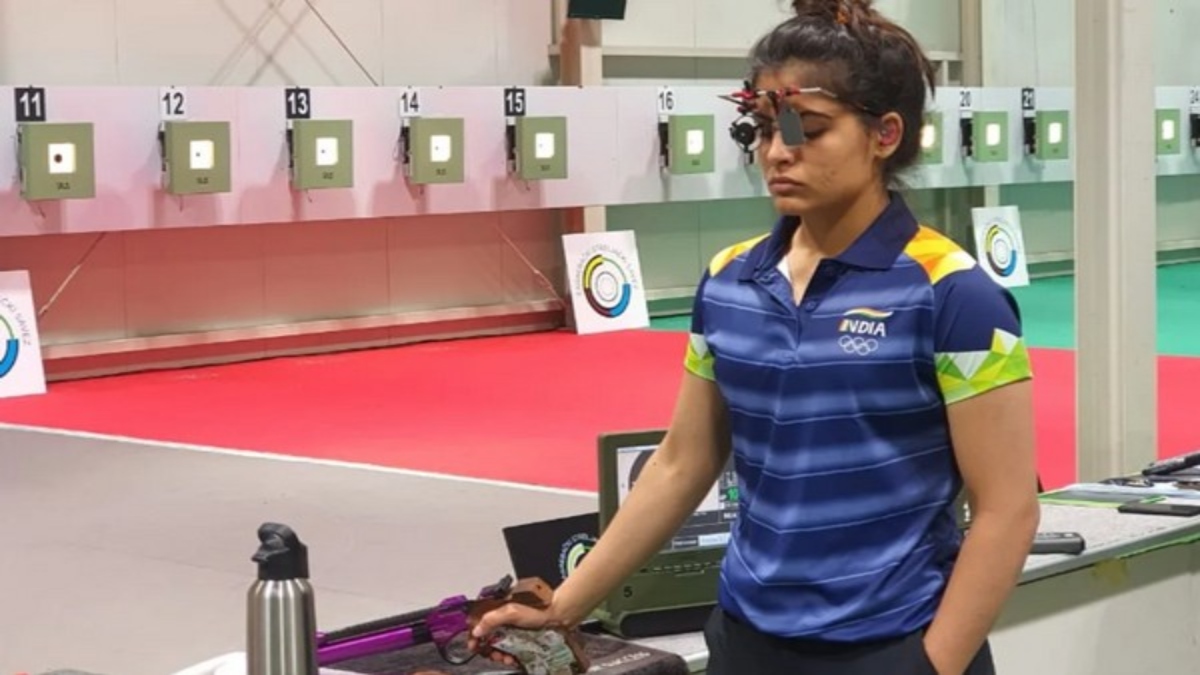 Bhaker, who won a gold medal at the 2018 Youth Olympic Games in Buenos Aires, was equally consistent in the second trial and topped qualification with 590 points followed by a final score of 27. Abhidnya Ashok Patil came a close second with 26 points this time while Niveditha Nair finished third.
World champion Rudrankksh Patil, who secured a Paris 2024 Olympic quota for India in November, won the second Group A trial in the 10m air rifle, defeating Chain Singh 17-13 in the gold medal round. Patil had finished fourth in the qualification round while Chain was sixth.
Rudrankksh Patil also made it to the final of the first trial but was stunned by Lagad Saurav Gorakh in the final by a 17-9 scoreline.
Sift Kaur Samra bagged a double in the women's 50m rifle 3 positions (3P), winning both finals in the trials against the country's top shooter in the category, Anjum Moudgil.
Mehuli Ghosh of West Bengal (women's 10m air rifle) won trial one and Ramita won the second trial in the same category.
London 2012 silver medallist Vijay Kumar, who is on a comeback trail, was pipped by Vijayveer Sindhu in the first men's 25m rapid-fire pistol trial. He did not make it to the top eight in the second trial which was won by Ankur Goel.
Olympian Aishwary Pratap Singh Tomar won the first men's 50m rifle 3 positions (3P) trial while the second was won by Akhil Sheoran.