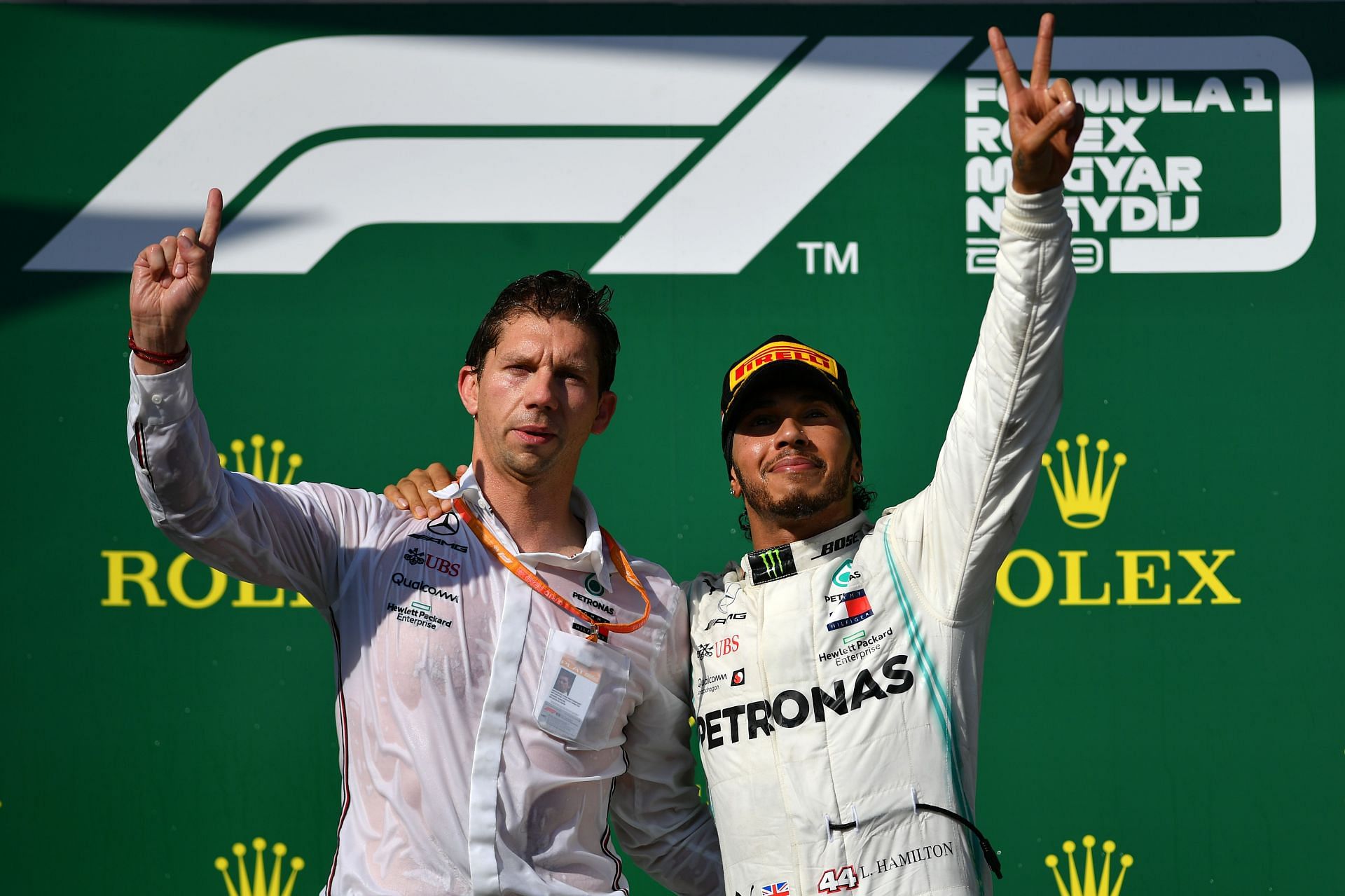 James Vowles was recently appointed by Williams as their team principal for the 2023 F1 season and beyond. After the 2022 F1 season, most of the team principals shifted from one team to another. Amid a silly season of team principals, Jost Capito parted ways with Williams and was replaced by Vowles. Though most veteran fans know him well, many newcomers to the sport might not.
James Vowles is a British motorsport engineer who was born in 1979 in Felbridge, East Sussex. He obtained a degree in computer science from the University of East Anglia in 2000, followed by a master's degree in motorsport engineering and management from Cranfield University in 2001.
Vowles started his career in F1 as an engineer at the British American Racing and Honda Racing F1 teams. After his early stint in the sport, he was promoted as a race strategist at Brawn GP, where he showcased his talent as the team won the world championship in 2009. After seeing his excellent performance in the Brawn GP, Mercedes soon signed him as a race strategist in 2010.
Ever since then, he has been with the Silver Arrows, winning eight constructors' world titles and cementing his name in the sport as one of the greatest race strategists. James Vowles has worked with some of the greatest F1 drivers, like Michael Schumacher, Lewis Hamilton, Jenson Button, etc., and managed their races with great skill.
---
James Vowles praises George Russell for his performance in the 2022 F1 season
James Vowles, the former race strategist at Mercedes, recently spoke about George Russell's first season with the team and praised his brilliant performance. The young Briton was not only able to handle the performance issues faced by the team, but he also outscored his teammate, Lewis Hamilton.
Speaking in a season debrief video, Vowles shared his thoughts on Russell's performance in the 2022 F1 season, saying:
"Irrespective of his qualifying pace, his race pace was very, very strong throughout the year. That's really what we were looking for: 'How does he fit into our environment? How does he fit into the team? How does he work with Lewis? How does he work with everyone else?' In all of those he did an incredibly good job, it was a big step up for him from Williams. I think where Williams operated is obviously a very high level, but where we operate is a little bit different to that. He adapted very quickly and very well."
⚠️ | Mercedes' James Vowles on the pace gap between Russell and Hamilton:

"George was just really focused on learning… His qualifying pace, I think, is within a tenth of where Lewis ended up.

"His race pace was very strong throughout the year."

— F24 (@Formula24hrs) December 16, 2022
Despite Mercedes struggling with porpoising and other aerodynamic issues, George Russell was able to bag his maiden race win in Brazil. In contrast, Lewis Hamilton's streak of winning at least one race in every F1 season came to an end in 2022.