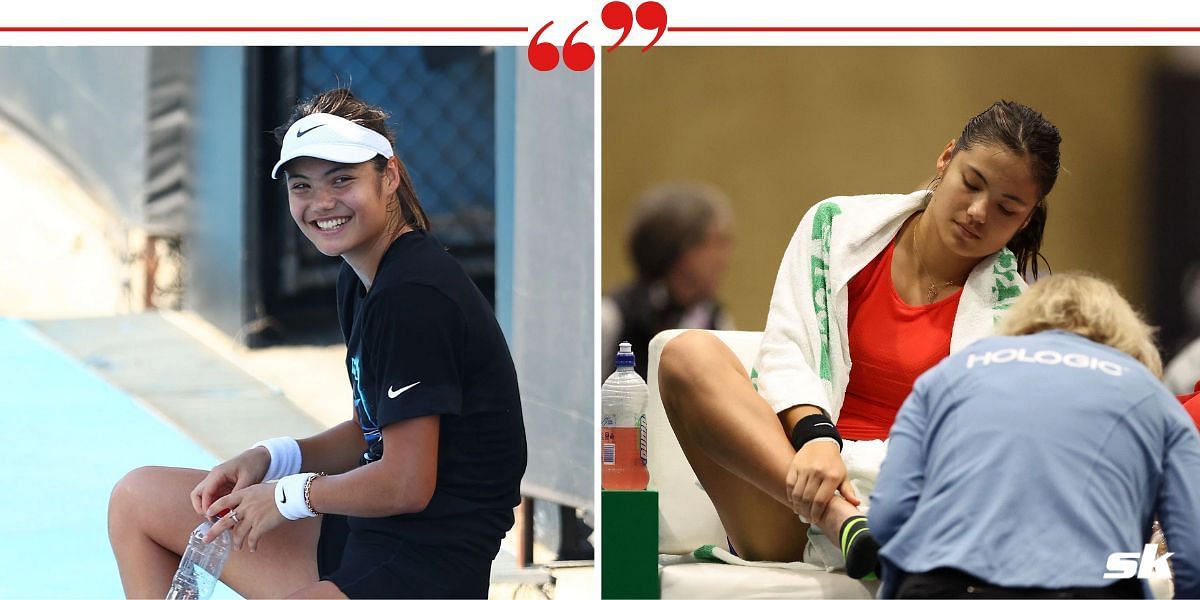 Emma Raducanu's chances of playing at the 2023 Australian Open have been in limbo ever since the youngster twisted her ankle in the second set of her ASB Classic match against Victoria Kuzmova earlier in the month.
Raducanu, who was forced to withdraw from the Auckland event in tears, however, said she was feeling "really, really good" despite the initial shock of having sustained an injury so early in the season.
Speaking to the press ahead of the Melbourne Major, Raducanu revealed that she did a lot of training coming into the new season and was definitely in "stronger shape" physically than last year. The 20-year-old, therefore, was "buzzing to get going" at the first Grand Slam of the year and the rest of the season.
"I would say I'm definitely in stronger shape," Emma Raducanu said. "I did a lot of work and I'm very pleased with how it went physically. I started playing tennis pretty late, just because of some ongoing issues I had at the back end of last year, but I think that I'm going to carry on building throughout the year."
"So while I was a bit shocked initially [about the ankle] I feel really, really good actually. I think that I'm setting things up really nicely with the way my team is looking at the moment. And I'm just buzzing to start and get going," she added.
Shifting focus to her current regimen, Raducanu admitted that she was "quite light" on tennis. While she was a bit worried about how she would perform in Melbourne, the Brit added that she wasn't taking too much stress.
"I'm quite light on tennis. Obviously, at the time, you're a bit worried about it," Emma Raducanu said. "When you just go over, you don't really know what's going on. But yeah, we've been working very hard. I've not really played much tennis ever in my career, so I'm not stressed about lack of tennis that much."
"I think that we've been doing some great work" – Emma Raducanu on working with new coach Sebastian Sachs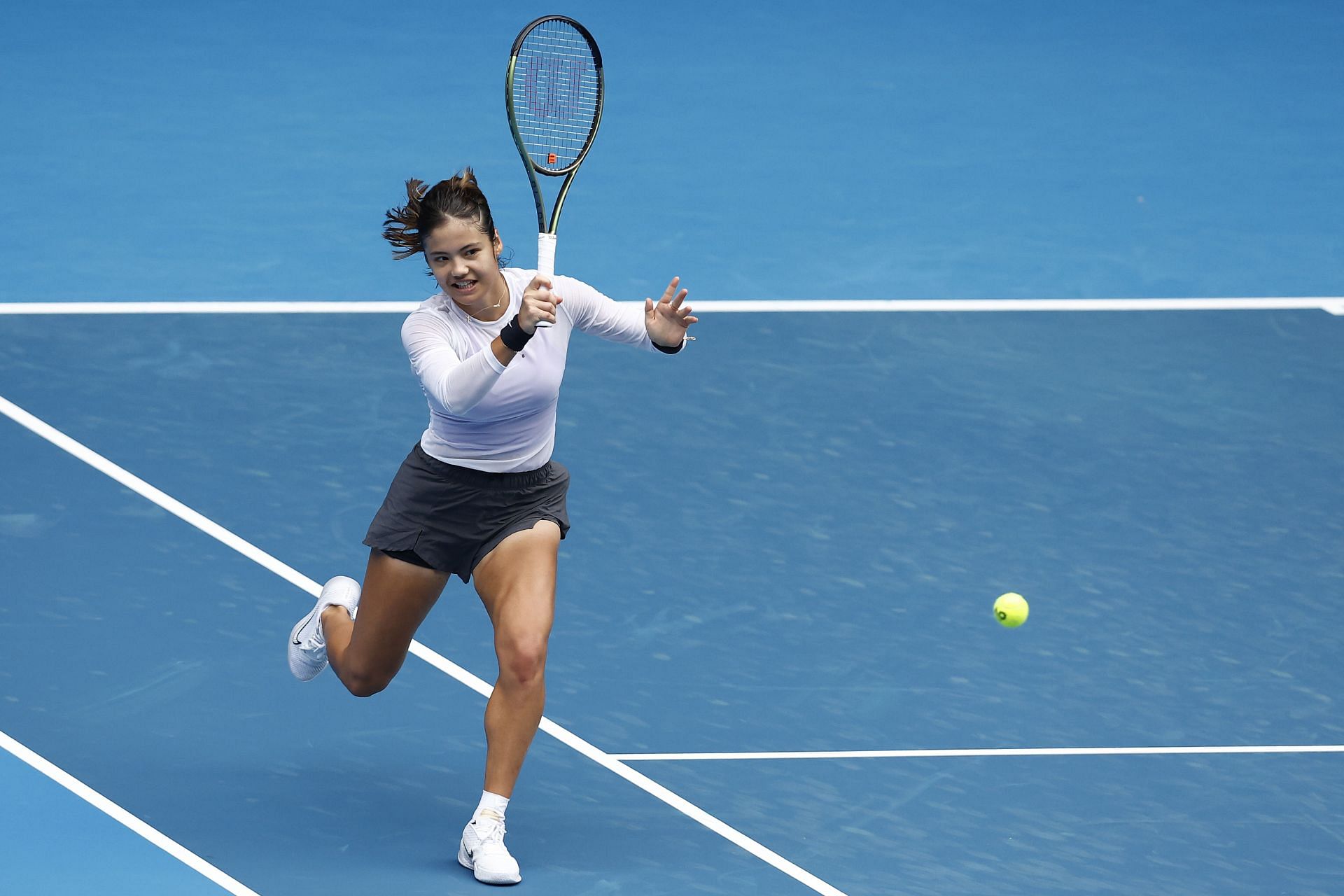 Addressing her new partnership with coach and hitting partner Sebastian Sachs, Emma Raducanu stated that she was happy to see him put in some "great work" and take a close interest in data and analytics.
The youngster went on to express hope that it was the beginning of a long and successful coaching relationship.
"I really like Seb," Raducanu said, of a man who takes a close interest in data and analytics. "I think that we've been doing some great work."
"He's very objective. He's really experienced, actually. I just love the way that we're working together and I really hope it lasts," she added.