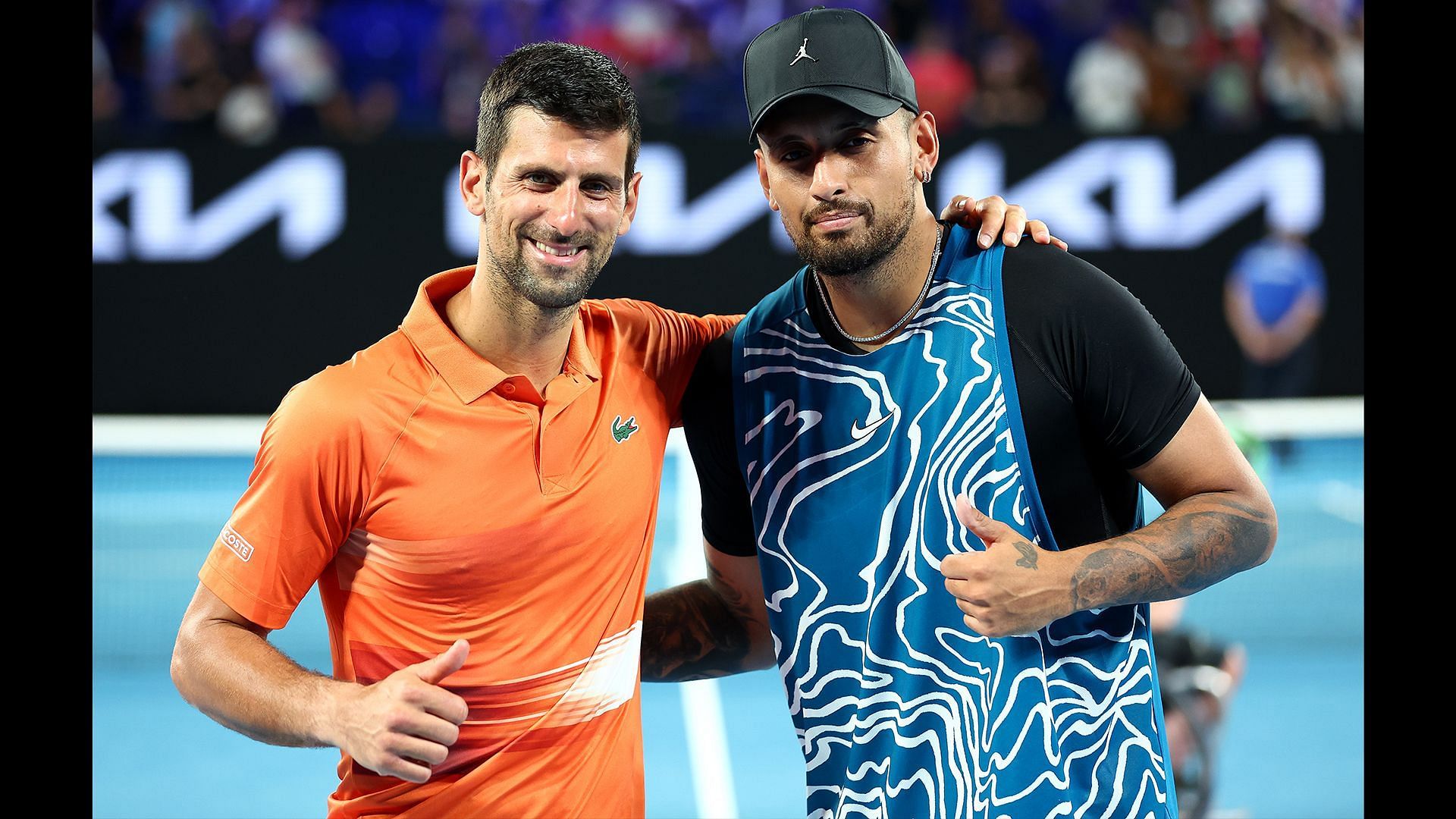 Novak Djokovic's bond with Nick Kyrgios seems to be going from strength to strength with every passing day. After labeling the Serb "one of the best athletes of all time" recently, Kyrgios has once again appreciated the iconic player.
Despite a shaky start to their relationship, where the two players regularly took sly digs at each other, things turned around significantly after the Aussie showed solidarity with the World No. 5 during his deportation from Australia last year. A few months later, they met in the 2022 Wimbledon finals, where Djokovic beat the 27-year-old in four sets. This was when Kyrgios coined the term 'bromance' with his rival.
Both players once again came together ahead of the 2023 Australian Open on Friday, January 13, for a charity match at Melbourne's Rod Laver Arena. In a press conference after the event, the 21-time Grand Slam champion revealed that he was overwhelmed by the positive reception on his return to the city, especially after the deportation controversy in 2022.
"It was great to be back in Melbourne in Rod Laver Arena, playing with Nick for a great cause in front of a packed stadium, lots of fans, great energy, and great tennis," Djokovic said. "I was very emotional coming into the court because, with the reception I received, I didn't know how that's going to go after the events of last year but I'm very grateful for the kind of energy and reception and love and support I got last night."
Kyrgios shared the clip on his social media account and wrote:
"Guy's a legend."
While Djokovic will begin his Australian Open campaign against Spain's Roberto Carballes Baena on Tuesday, Kyrgios will take on Russia's Roman Safiullin. If the 'frenemies' continue to win their respective matches, they will face each other in the quarterfinals, which will be their fourth meeting on the tour. Kyrgios currently leads 2-1 in their head-to-head.
---
Novak Djokovic trusts experience to triumph in Melbourne amidst competition from youngsters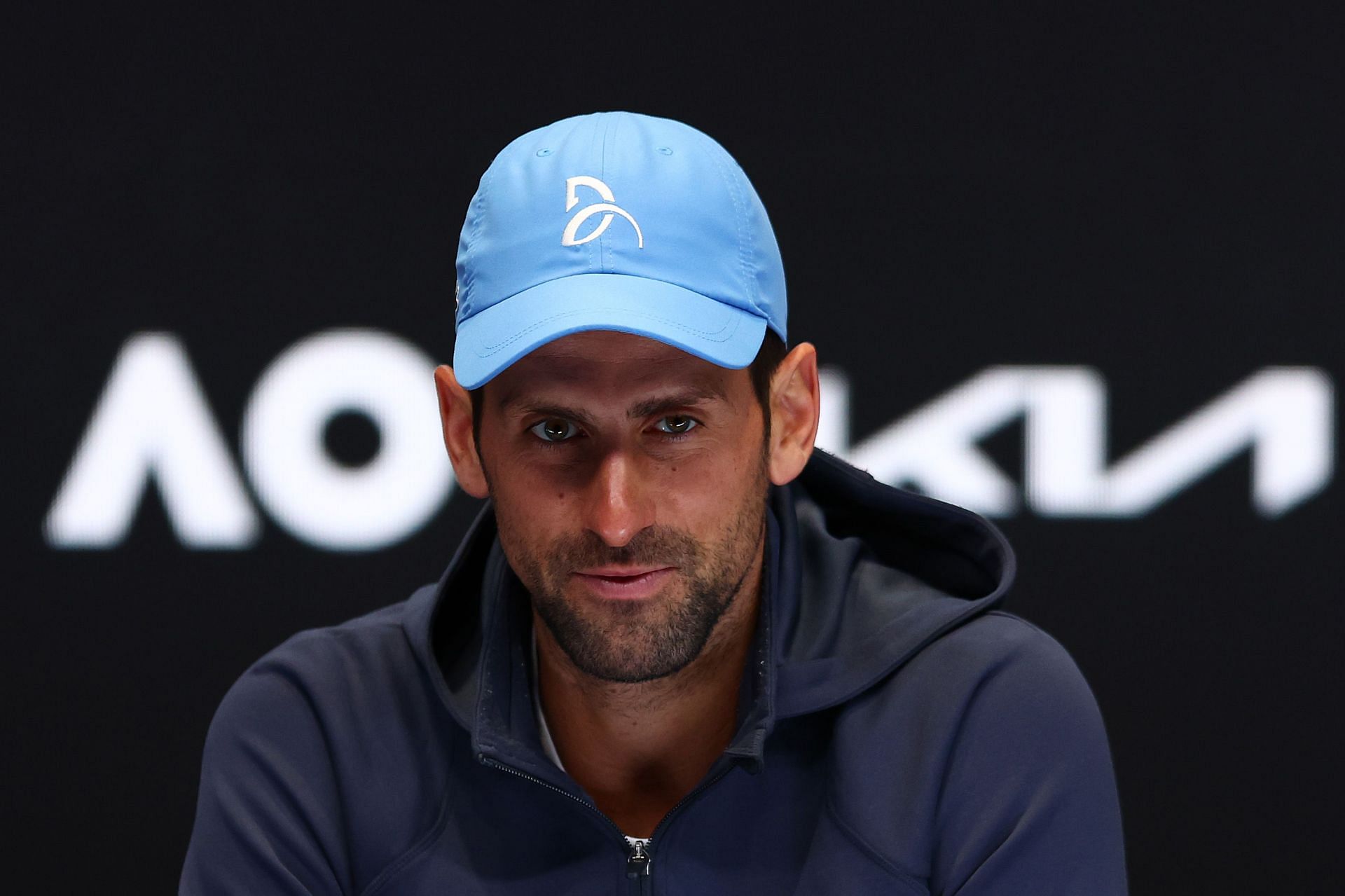 Novak Djokovic is the most successful player at the Australian Open in the history of the sport, winning the championship nine times. Despite being the favorite this year, the Serb acknowledges the high level of tennis that the rest of the players bring. However, the 35-year-old is confident of his chances since he has more experience.
"I always like my chances. There's a lot of youngsters now that are very hungry, that want to win," Djokovic said. "They want to take a scalp off you on the big stadium. But the experience of being in these kinds of circumstances helps to have the right approach and do things in a proper way. When I'm healthy and playing my best on this court (Rod Laver Arena), I have chances really against anybody."