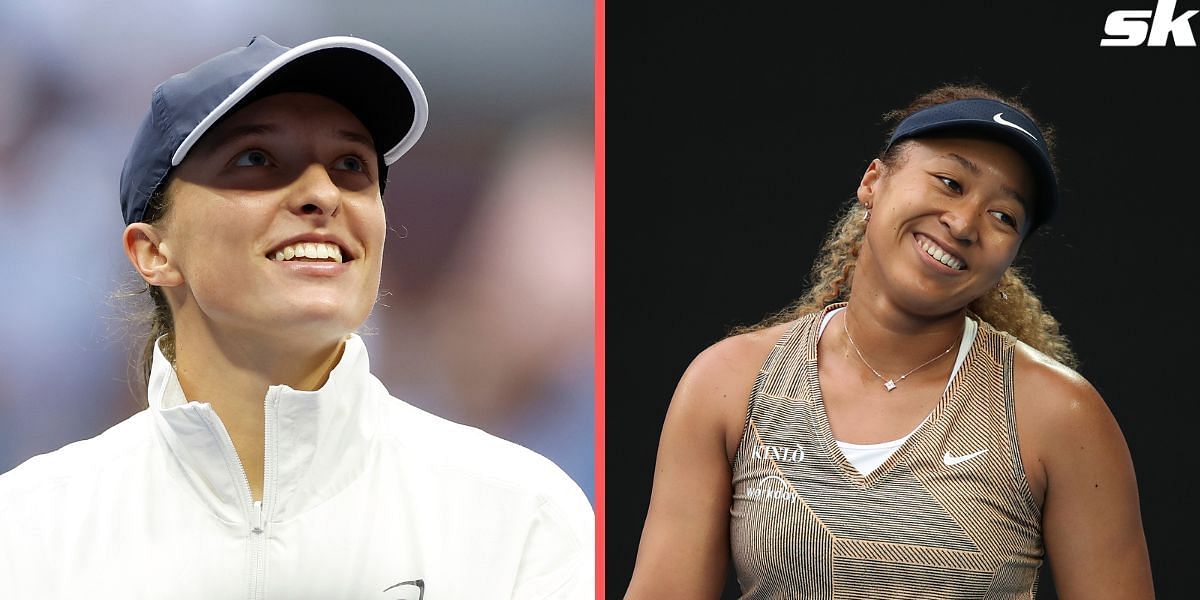 Iga Swiatek laid bare her reverence and admiration towards Naomi Osaka in a recent interview. She recalled how the Japanese ace was "very kind" to her even when she was not an established name on tour.
Osaka was already a two-time Slam champion by the time Swiatek completed her Grand Slam main-draw debut at the 2019 Australian Open. The Pole now only has one Major less than the Japanese despite being four years younger. However, there was a time when the latter was a far bigger name in tennis, and arguably still is, in some circles.
During a recent interview with Vogue, the World No. 1 was asked if Naomi Osaka's revelation about her mental health problems serves as an inspiration or distraction. Swiatek responded by wishing the Japanese well and expressed her desire to face the four-time Major champion on tour once again.
"I wish Naomi nothing but the best, and I hope she will find her way to do exactly what is best for her. It would be great to see her come back to her best shape on the court and to compete against her if that is something she wants. I'd love to meet her on tour again because she was very kind to me when I was a much less experienced player," Iga Swiatek said.
The Pole stated that she is "excited" for Osaka in light of the latter expecting her first child.
"Of course, now we know her comeback will be on hold for a bit as she just announced she's pregnant and has other goals and priorities for the near future. So I'm excited for her and sending all my best to her on that major life announcement!" she added.
Swiatek then shifted her focus to the question she was asked, revealing that she and Osaka have had open conversations about mental health. Stressing the importance of working with sports psychologists, the Pole insisted that crying should not be viewed as a sign of weakness.
"Getting back to your question: Yes, both of us speak openly about mental health. For me, it's important to normalize working with a psychologist and to focus on normalizing my emotions. Everyone has them. When I cry on the court, I'm learning that I don't need to explain myself," she said.
"Crying is as normal as smiling or screaming in joy after a win. I would love to see a world where crying and emotions in sports—and in life—aren't a sign of weakness; they just are," she added.
---
"I want to leave last season behind me and focus on here and now" – Iga Swiatek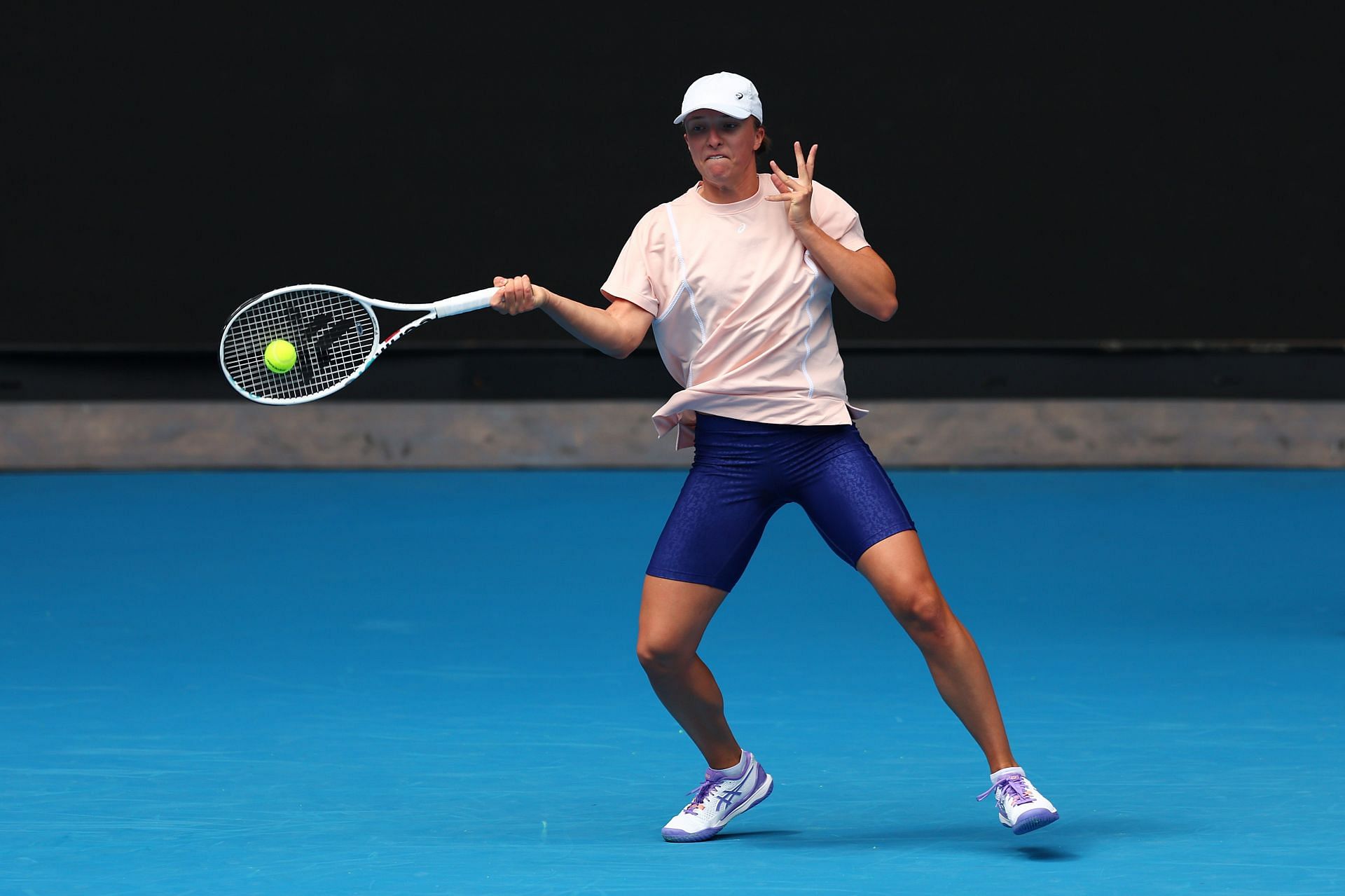 Iga Swiatek endured a stellar season last year, winning two Slams and achieving the year-end No. 1 ranking for the first time in her career. However, she insisted that she will not be looking into the past to navigate her way around the 2023 season.
The Pole stated the importance of striking a healthy work-life balance that will enable her to find happiness on tour.
"I want to leave last season behind me and focus on here and now. Every match, every tournament, and every season is a different story," she said.
"My main goals haven't changed, though: I want to focus on a process, to work and find balance between work and life, to enjoy my life on tour and always appreciate the journey. I want to be focused on the next match rather than my last match and just enjoy my tennis," the Pole added.
Swiatek will next be in action against Jule Niemeier in the first round of the 2023 Australian Open on January 15.