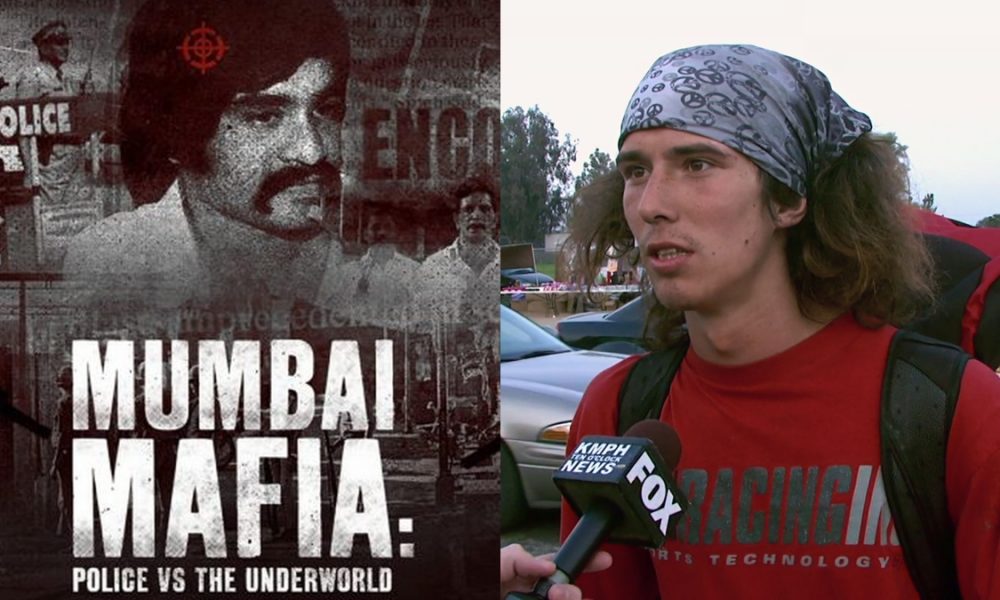 New Delhi: True-crime documentary is the new genre which has hooked people to their mobile and laptop screens. Everyone these days loves to watch the heinous crimes that occurred in the past. These documentaries offer a thrill with an insight into the past. The youngsters, who were interested in reading true-crime novels, are keen on the adaptation of their favourite books.
Here is a list of the latest true-crime documentaries released on OTT:
1. The Hatchet Wielding Hitchhiker
Directed by Calotte Camden, the documentary shows the shocking chronicles of a nomad who attains viral stardom and then goes into a downward spiral that leads him to imprisonment. The movie also features footage of Kim and Khloe Kardashian, along with Kris Jenner. The documentary stars Stephen Colbert while Alex Aguirre comes in as a camera person.
The crime documentary is streaming on Netflix.
2. Mumbai Mafia: Police vs the Underworld
The true-crime documentary is based in 1990s Mumbai and follows a crime lord and the 'encounter cops' standing in his way. The movie features former Mumbai police officers, journalists and even Shyam Kishore, who was part of Dawood's D Company.
The documentary was released on Netflix.
3. Madoff: The Monster of Wallstreet
The four-episode crime documentary series follows the journey of the American financier and Ponzi schemer, Madoff. Joseph Scotto plays the role of Bernie Madoff in the show. Madoff invited investors and led a fraud in the stock market for more than 17 years. In 2008, he opened up about the scam to his sons, who informed the authorities about the same.
The series is streaming on Netflix.