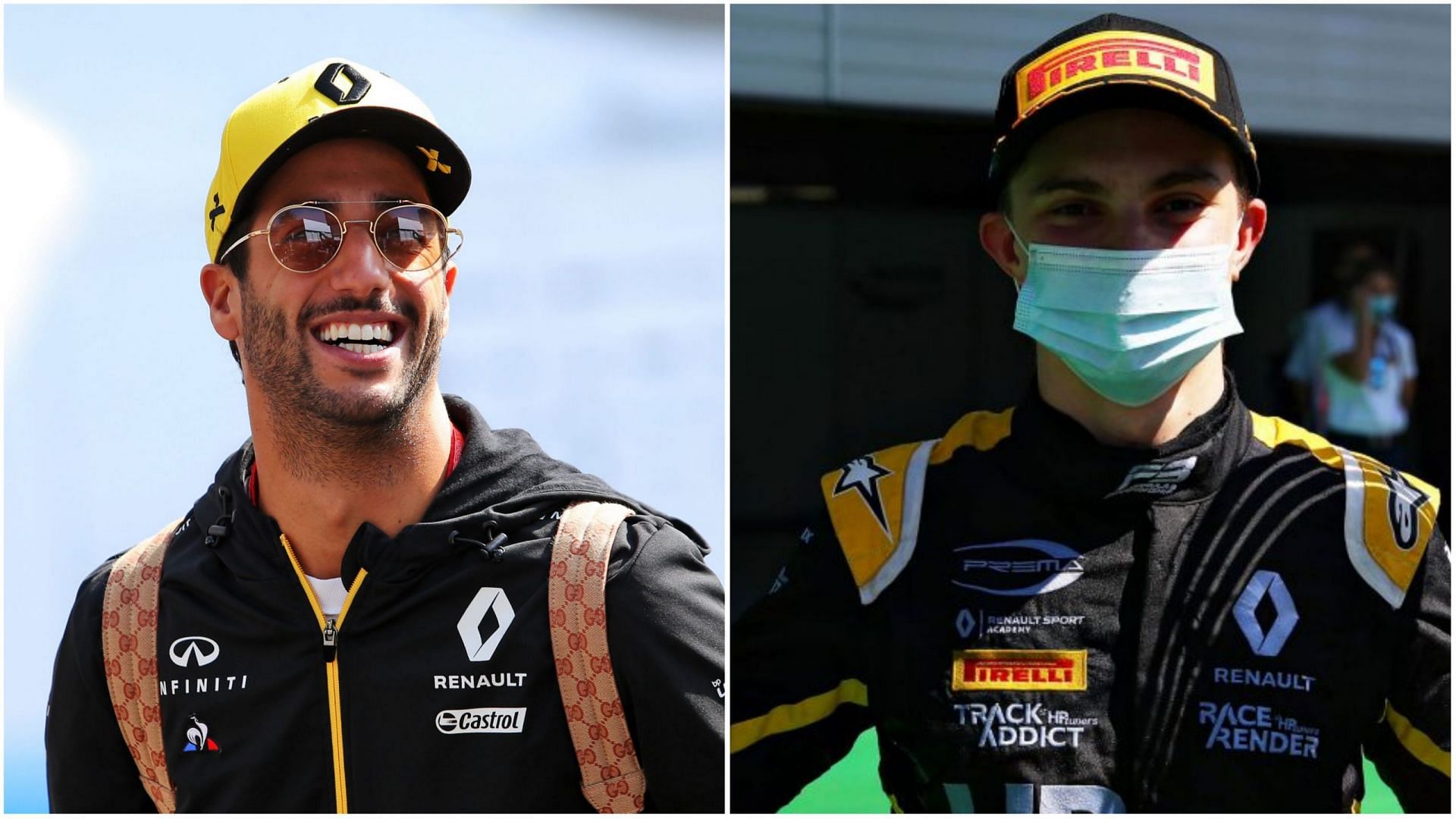 Oscar Piastri, the rookie Formula 1 driver, has received some advice from his McLaren predecessor and compatriot, Daniel Ricciardo, ahead of his debut season.
On the F1 Beyond the Grid podcast, host Tom Clarkson asked Ricciardo what advice he would give Piastri ahead of his maiden season. He replied:
"Learn, be a sponge, but drive. Don't see the bar too high for yourself, if you end up doing better than maybe what you thought, awesome, but just take it race by race."
The veteran driver emphasized the importance of simply going out and driving, learning as much as possible, and not putting too much pressure on yourself. Ricciardo also suggested that Piastri should take it one race at a time and focus on improving with each race.
Daniel Ricciardo spent two years with McLaren, but struggled to match his teammate Lando Norris, leading to his departure at the end of the 2022 season, a season earlier than his contract stipulated.
Following this, 2021 F2 champion Piastri was announced as his replacement for the 2023 season, after the Contract Recognition Board ruled in favor of McLaren in their dispute with Alpine.
---
Daniel Ricciardo believes his time with McLaren will help Oscar Piastri
During Daniel Ricciardo's two years with McLaren, his teammate Lando Norris outscored the Australian by 130 points. The Briton always looked more comfortable behind the wheel of the McLaren, consistently outperforming Ricciardo in qualifying and on race days.
Despite his struggles, Ricciardo believes his time with McLaren will help his young compatriot. He believes that McLaren will use the information gathered from his time with them to help Piastri get a "head start." Ricciardo said:
"I think also even if we didn't quite get it right from my side, with McLaren I think they still would've learnt a bunch from our two years, and maybe things where we deviated, went a little wrong or sideways. So, I think all that, that knowledge can be passed on to Oscar and I think they will. I would like to think they will have a little bit of a head start from that point of view."
Oscar Piastri won the 2020 F3 World Championship and the 2021 F2 World Championship with Prema Racing. He will look to win more accolades after being promoted to F1 and produce better results than his predecessor. Only time will tell if Piastri will be able to perform better than Daniel Ricciardo did with McLaren.