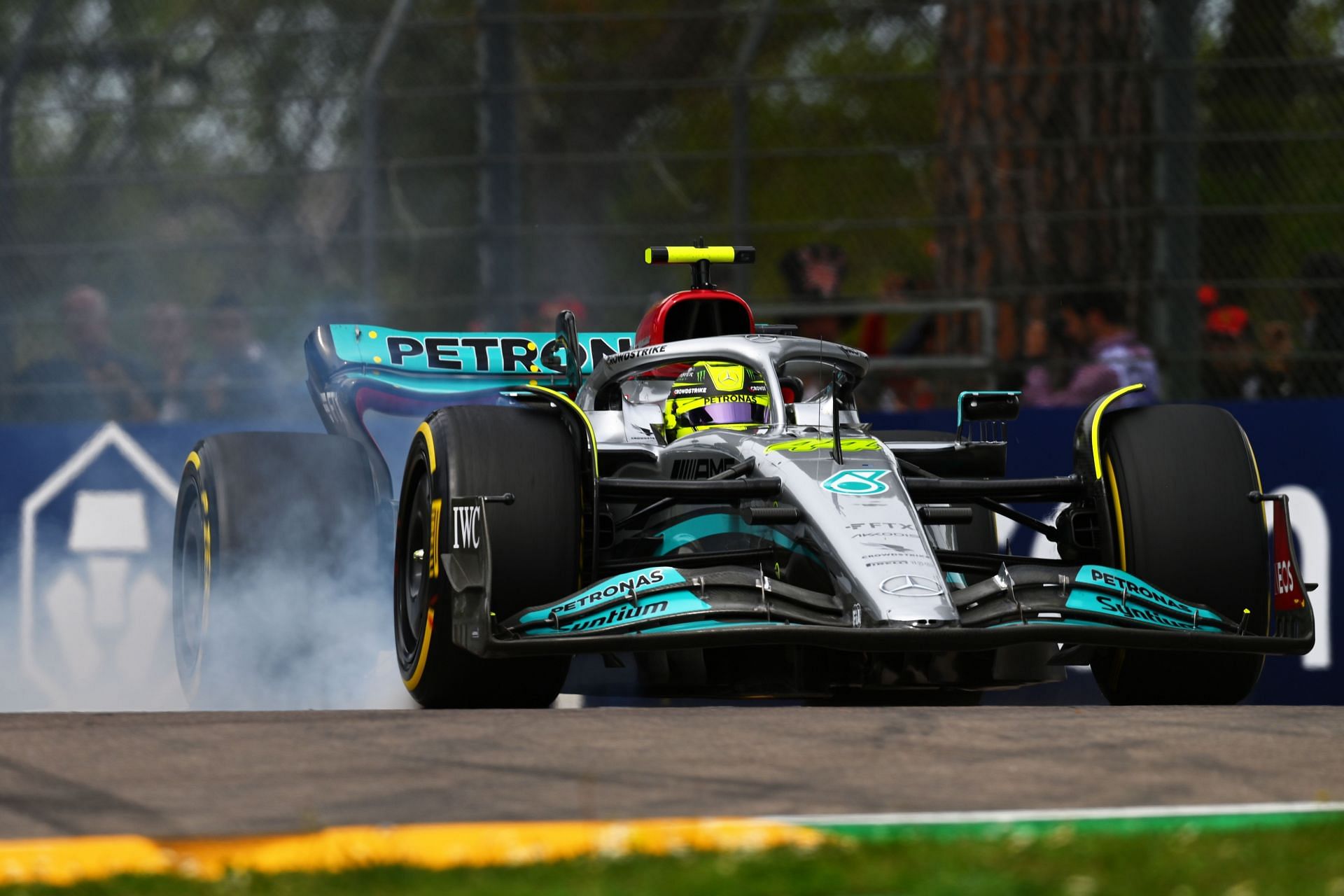 F1 cars are not allowed to have ABS or traction control, making them challenging to drive even for the world's best drivers. However, both of these driver assists were allowed at some point in the sport's history. Let's take a look.
ABS, or Anti-Lock Braking System, is a technology used in road cars to stop its brakes from 'locking-up' when excess brake pressure is applied. Lock-ups are common in F1 and occur when too much force is applied to the brakes.
#OnThisDay 30 years ago Mansell won the #PortugueseGP in the prodigiously competitive Williams FW14B, his 9th #F1 GP win that year. The FW14B may have been the most sophisticated F1 car of all time – it had active suspension, traction control, a semi-auto 'box, & a 3.5-litre V10. pic.twitter.com/eQUcPhUqkz

— Matt Bishop 🏳️‍🌈 (@TheBishF1) September 27, 2022
In this case, the disc of the brakes stops rotating or rotates slower than the car's motion – causing the entire tire to be dragged along the asphalt surface and resulting in smoke. ABS was allowed in the sport until 1993, when it was banned for allegedly shifting the driver's focus from their own driving skills to relying on technology.
Traction control is a driver assist used to stop wheelspin in cars. It works by momentarily cutting out the power driven through the driving wheels, which in the case of an F1 car are the two rear wheels. TC was first introduced in 1990 as cars were too difficult to drive safely, but was later taken off in 1994. The technology returned for the 2001 season but was removed in 2008 as the sport felt the cars became too easy to drive.
---
Saudi Arabia hopes to be F1's new home
– #SpanishSuperCup in Saudi Arabia.
-Italian Super Cup in Saudi Arabia.
-F1 biggest race will be in Qiddiya.
-MotoGP biggest race will be in Qiddiya.
-WWE is Saudi.
– #RallyDakar is in Saudi Arabia.
-CR7 in Saudi league, Messi, and other big stars will join.

Are we dominating!? pic.twitter.com/o69xoIipsH

— ahmed baokbah 🇸🇦🏎✈️ (@ahmed_baokbah) January 11, 2023
Saudi Arabia hopes to have F1 teams such as McLaren and Aston Martin set up operational bases in the nation, potentially making it the new home of the sport. Currently, seven out of the 10 teams have their bases in England, making it the sport's de facto home.
The Saudi Arabian GP is now a constant on the calendar and is reported to soon replace the Bahrain GP as the season opener. However, if Prince Khalid – the president of the Saudi Automobile and Motorcycle Federation — has his say, the Arab nation will soon be a big name in the sport.
The Prince claims the nation has "big companies that can help the future of the sport." With the country holding an investment fund that has stakes in Aston Martin and McLaren, these two F1 teams are a top priority for the nation.
Speaking to Motor Sport Magazine, Prince Khalid said:
"This is what we are hoping for and this is what we are working for. Hopefully we can bring one of the big manufacturers. With all the investing we are doing in cars — the private investment fund bought shares in McLaren and Aston Martin — we are heading that way."
He added:
"Hopefully we can open and bring headquarters to Saudi Arabia or we hire people that can help us manufacture cars or technology, to create our own brands and have our own IPs [intellectual property rights]."
American former driver Mario Andretti's entry into the sport is one that is still unclear, given the stiff opposition he and his team have faced so far. It will be interesting to see whether we will see an 11th team on the grid anytime soon.