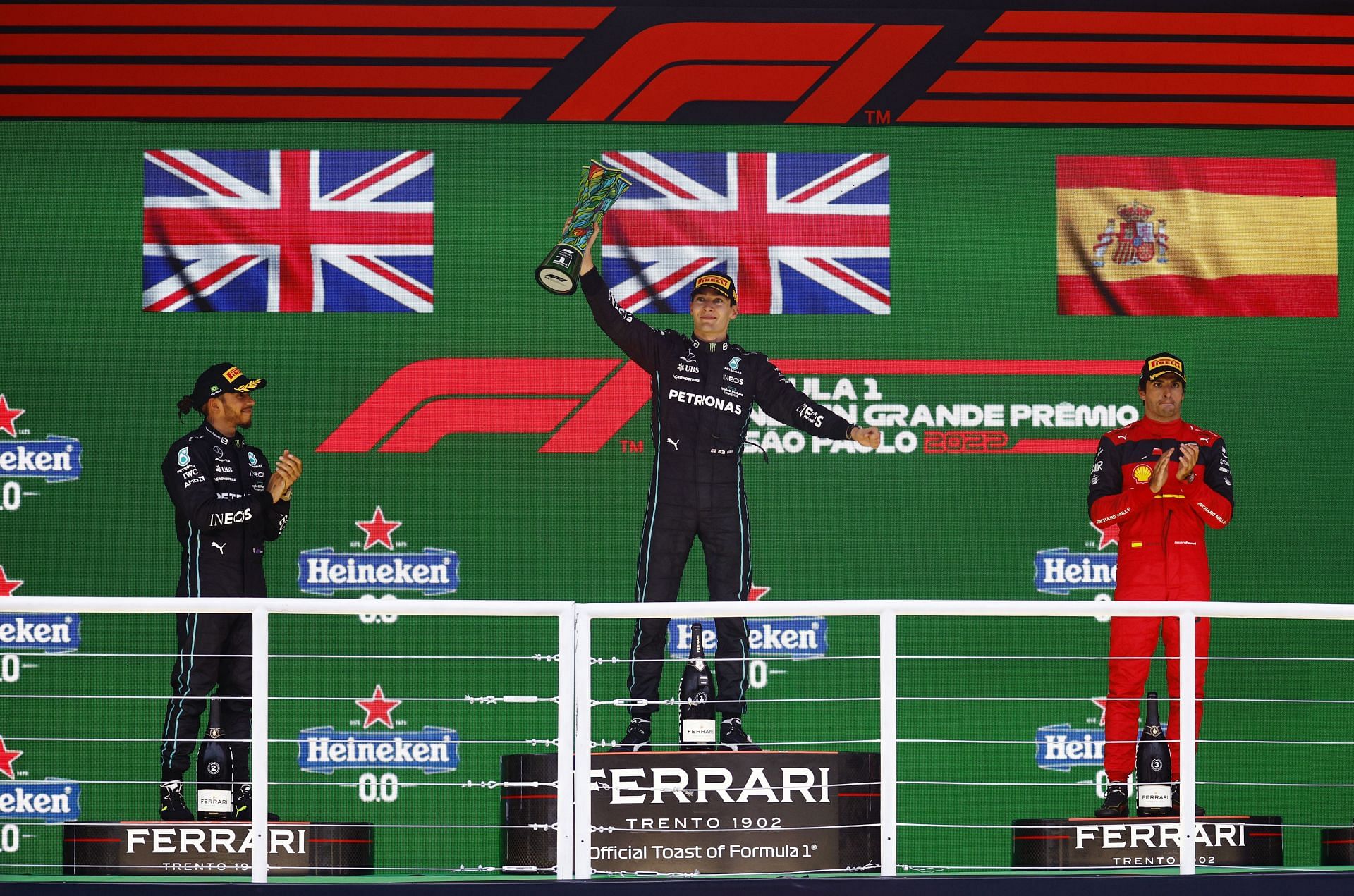 Former world champion Mika Hakkinen claims George Russell could potentially beat Lewis Hamilton once again in 2023 despite his limited experience in the sport. The former Williams driver managed to pip the seven-time world champion in 2022, leading to praise from the entire F1 world.
Mercedes ditched Valterri Bottas for Russell and immediately saw the results of their decision. The Briton managed to outperform Lewis Hamilton on multiple occasions, ultimately outscoring him in the drivers' standings at the end of the year.
The 24-year-old secured his first win in the sport, also giving the Silver Arrows their only win in 2022. In doing so, he had to keep a charging Hamilton behind in Brazil, an effort that has been lauded by two-time world champion Mika Hakkinen. Hakkinen sees no reason why Russell cannot continue the trend given his skills in the sport.
In an interview with Top Gear, Hakkinen spoke of George Russell, saying:
"What he did in Brazil, it was brilliant. The team improved the car massively, so they could win races. Is he able to continue that trend? If he can keep with that experience what he has in Mercedes, and experience what he has in Formula 1 in general, he can keep Lewis behind. It's really impressive. Because Lewis is incredible. Incredible personality, incredible driver. So if George can go for it, then I think England can look like 'Wow, what a driver we have.'"
George Russell claims he can't beat Lewis Hamilton every season
George Russell managed to outperform Lewis Hamilton in 2022 but is still realistic about his chances against the F1 legend in the future.
Speaking to The Race about his battle with his teammate, Russell acknowledged that it would be impossible for him to beat Lewis Hamilton every season. He said:
"I'm not going to beat him every single session, every qualifying, every race. That's just absolutely not going to happen. But having a year like we've had this year, is almost equivalent to maybe what the 95/5 split was for me previously."
Russell further said:
"I never doubted myself. I always believed in myself. But if you go with the mindset 'I'm going to beat Lewis Hamilton 95 per cent of the time', you're going to come away disappointed."
The young Briton also believes approaching every weekend thinking he could beat Hamilton would lead to constant disappointments. However, the 24-year-old reckons that his record of beating his teammate by a small margin was something he could continue to achieve.
Beating Lewis Hamilton in equal machinery is a feat that only a few have managed to do in the past, putting George Russell in good company. However, with Mercedes reportedly ready to fight at the top in 2023, it remains to be seen whether the former Williams man can hold his ground.