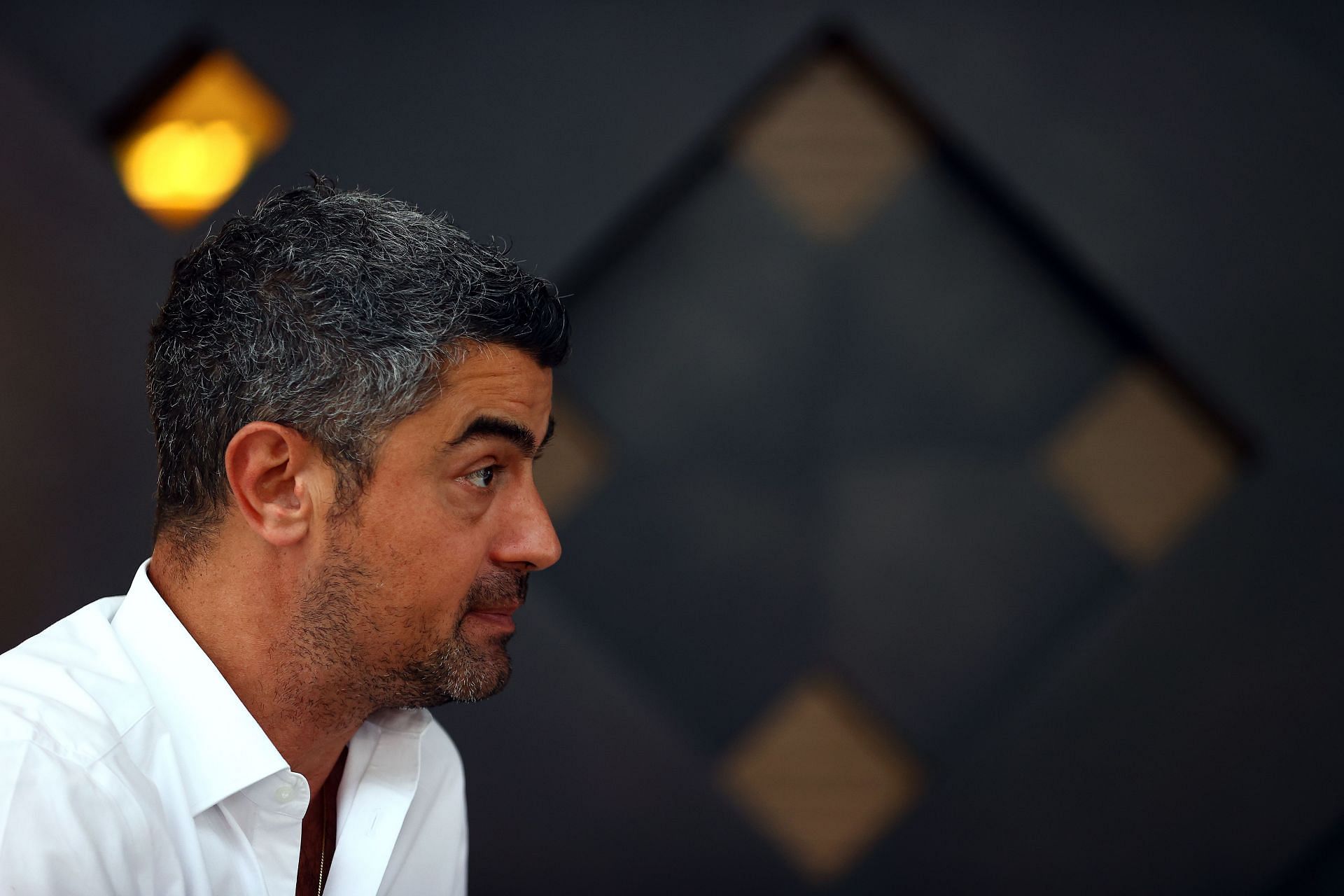 FIA president Mohammed Ben Sulayem recently spoke about former F1 race director Michael Masi and how he faced extremely negative responses from social media. In the 2021 F1 season, Masi made some controversial decisions that changed the course of the world championship fight between Max Verstappen and Lewis Hamilton. Hence, after all the investigation and discussions, Masi had to leave the FIA for good.
According to quotes circulated by The Mirror, Ben Sulayem spoke to Michael Masi and learned about the number of hate comments and death threats he faced after 2021. The FIA president raised his voice and expressed how this reaction from the fanbase was unacceptable and unfair. He also mentioned how Silvia Bellot, an FIA steward, was heavily criticized after Fernando Alonso received a time penalty after the 2022 F1 United States GP. He said:
"I'd been talking to [Masi] at the beginning. There were human errors there, and I felt that he also wanted to just not go further, because of what he got from social media, the toxic social media. I spoke to him, and it was unfair also for him. The FIA was always supportive. This is the same thing that's happening to Silvia, again to some of our members – threats."
FIA president Mohammed bin Sulayem on Michael Masi's future:

"I didn't get rid of Michael. He had a personal overload (of work) – safety delegate as well as race director. He made a mistake. It is not as if we said it is the end of Masi with the FIA".

[Daily Mail]

— The F1 Journal (@thef1journal_) May 14, 2022
The FIA president also revealed how he himself received several threats after the 2021 F1 Abu Dhabi GP. He raised his voice against toxic social media behavior in and around the sport, saying:
"I got some threats also, to reverse the results [in Abu Dhabi], but I didn't take them seriously. But now we stand against the toxic social media that will affect our sport. I am a big believer that if we don't take a stand, we might find the damage will be beyond repair for our sport in the future."
---
Former F1 race director finds a new job in his home country of Australia
Michael Masi quickly became one of the most controversial characters after the 2021 F1 season. As Max Verstappen and Lewis Hamilton fought for the world championship in the last race in Abu Dhabi, Masi made some confusing and controversial decisions that changed the course of the race. Consequently, he had to leave the FIA and the sport altogether.
A few months later, it was reported that he had found a new job as a member of the Board of Directors of Karting Australia.
Ken Davis, Karting Australia's Chairman, praised Masi after appointing him, saying:
"Michael's experience in the world of motorsport in Australia and on a world, level is exceptional, and we're delighted that he has decided to accept the invitation to join the Board."
Despite being hated by many F1 fans, there is no denying that Michael Masi has immense experience overseeing motorsport events. Hence, he was the right person for the job.