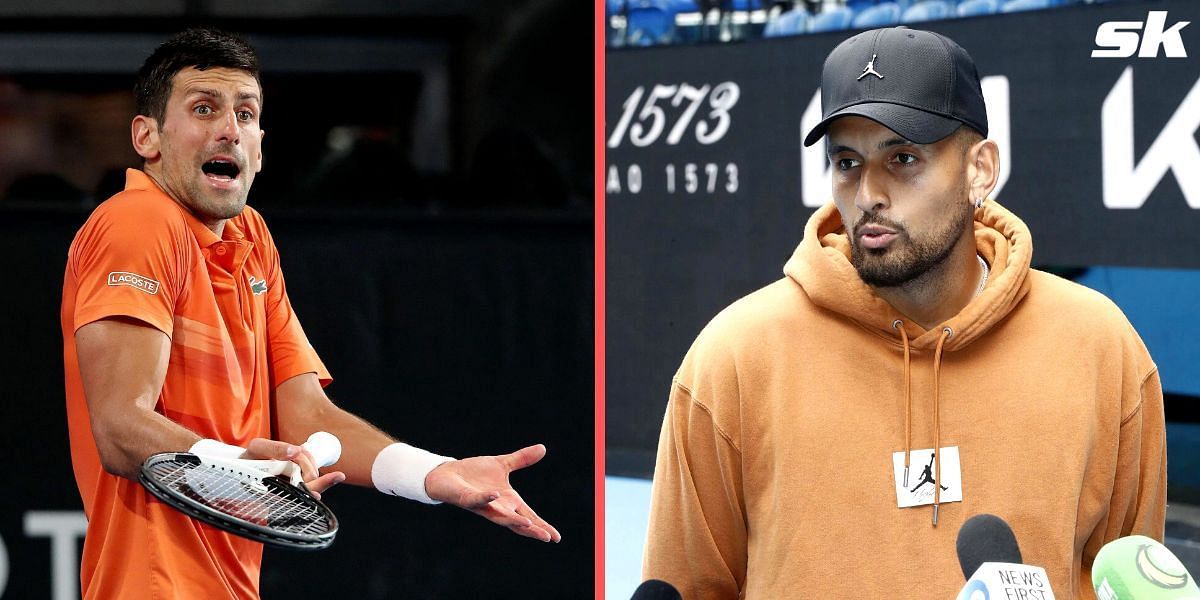 Nick Kyrgios firmly believes fans should be respectful towards returning champion Novak Djokovic and refrain from targeting him at the upcoming 2023 Australian Open.
The Serb was deported from Down Under a day before the tournament kicked off last January after authorities canceled his visa and imposed a three-year ban on him for his stand against COVID-19 vaccines. However, the new central government lifted the ban in November 2022 and allowed him to return to the first Major of the year, where he will aim for a record-extending 10th title.
Kyrgios recently heaped praise on Djokovic, calling him "one of the greatest athletes of all time," and appealed to fans to appreciate him when he plays in Melbourne.
"I would just say that Novak is here and he hasn't made any rules. All he wants to do is put on a show. He's chasing things that athletes are rarely able to chase. He's one of the greatest athletes of all time, not just on the tennis court. He's here to put on a show for Melbourne itself. I think as fans, we should be appreciating him," Kyrgios said.
The 27-year-old Aussie added that it wouldn't make sense for fans to first spend their money to watch Djokovic play and then misbehave with him.
"Obviously, I know that there are going to be fans that are not going to want him to win, but I think they can't cross that line as fans. You guys have paid money to watch a guy play. It's pretty contradictory if you're going to go there and be a clown about it. You've got to respect him a little bit at the end of the day because he's one of the best," he said.
Nick Kyrgios was one of the few players on the tour who supported Djokovic throughout the controversy last year, resulting in the foes turning friends. The two players met in the 2022 Wimbledon final, where the Serb won his 21st Grand Slam title, leaving Roger Federer behind.
---
Nick Kyrgios says he would retire if he wins one Grand Slam title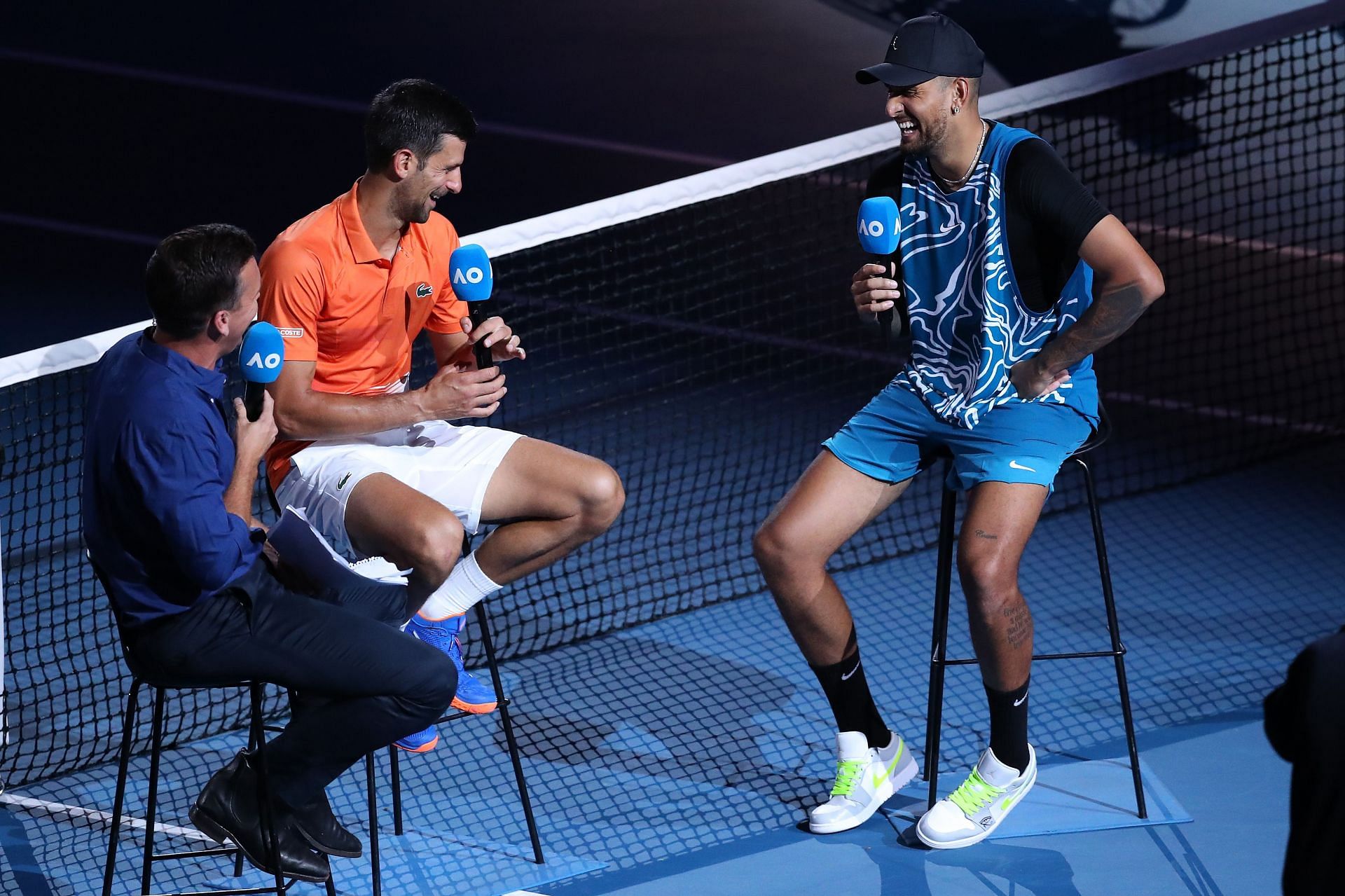 Nick Kyrgios and Novak Djokovic played a fundraiser practice match on Friday, January 13, ahead of the 2023 Australian Open. Speaking at the event, the 21st-ranked Australian suggested that he wasn't meant for the difficult lifestyle of tennis players and that he would retire as soon as he wins a Major.
"I'd 100 percent retire if I won one Grand Slam," Nick Kyrgios said. "It's a lot of training, it's a lot of work and I just want to be able to eat whatever I want, drink whatever I want to drink, and then just relax. It's a hard lifestyle. The dedication that these guys show day in, day out, I did a bit of that last year.
"I had a great year to show the world that I'm still one of the best but I'm going to try and do it this year and hopefully I can do it. It will be hard," he added.