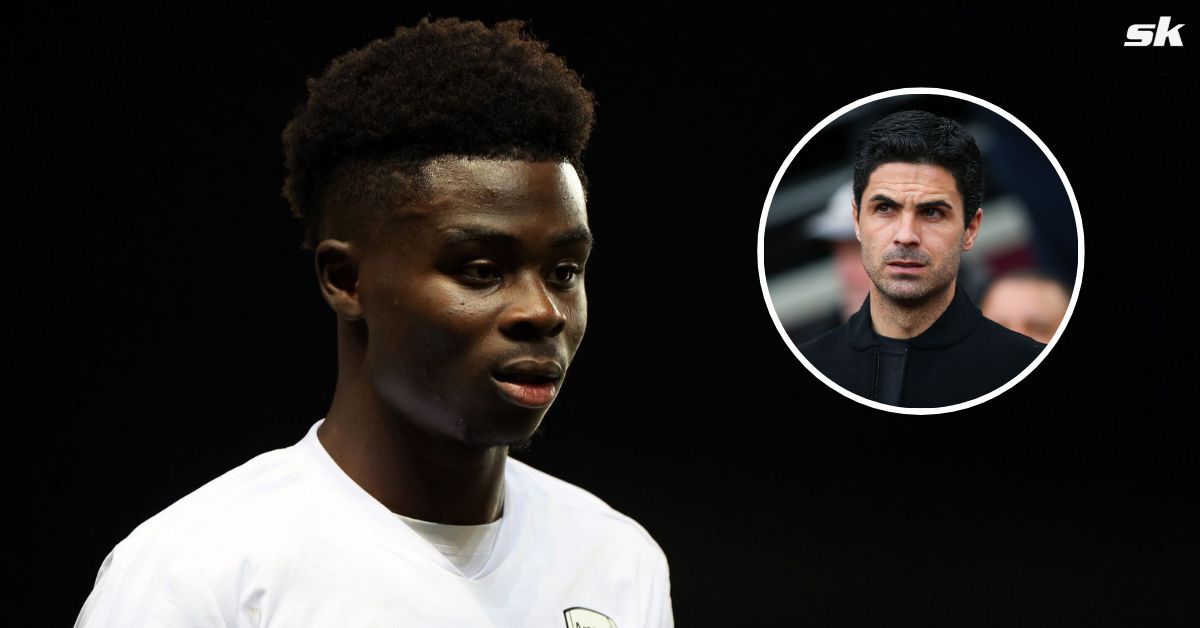 Arsenal manager Mikel Arteta has confirmed that Bukayo Saka has returned from injury and is set to be available for selection for his team's Premier League encounter against Tottenham Hotspur.
Saka, 21, was forced off with an injury during the Gunners' FA Cup third-round 3-0 win at Oxford United on Monday (January 9). He suffered a blow while battling for possession with Ciaron Brown in the first half. Subsequently, he was replaced by the fit-again Emile Smith Rowe in the 75th minute of the contest after he went down once more.
A left-footed technical operator blessed with flair and passing, Saka has been vital to Arsenal's ongoing Premier League title charge. He has registered six goals and as many assists in 17 appearances so far.
During a pre-match press conference, Arteta was queried about Saka's fitness and whether he would be able to travel to Tottenham. He replied:
"I think he will be okay, yes."
When asked about Gabriel Jesus' knee injury, Arteta responded:
"He's in the right place in terms of the time we set for him, but he's still a bit far. I'd like to see him quickly, but it's not gonna happen."
The Gunners are currently atop the 2022-23 Premier League standings, 11 points ahead of Spurs with an added game in hand. The two sides are scheduled to lock horns with one another on Sunday (January 15).
🗣️ "We're going to have to prove that we are good enough to go there to play our way and to win the match."

Mikel Arteta says Arsenal have something to prove as they bid to take victory at Tottenham for the first time since 2014 in the Premier League. pic.twitter.com/G1Uq9p0v8U

— Football Daily (@footballdaily) January 13, 2023
Bacary Sagna backs Arsenal to emerge victorious against Tottenham Hotspur
Speaking to Midnite, former Arsenal defender Bacary Sagna asserted that the Gunners have a squad strong enough to notch their first away victory at Tottenham Hotspur since March 2014. He elaborated:
"Tottenham will be a tricky game because the pressure is on Arsenal because of where they are in the league. Spurs have dangerous players and the north London derby is a special game, but their rivals have the better squad. Arsenal just need to deal with the pressure. I'm confident they can win the game."
Sharing his thoughts on Mikel Arteta's side, Sagna continued:
"They are the favorites to win the game and will always be the favorites to win the derby. Some respect to Tottenham for the squad and the stadium they've created, but the Gunners have the better prestige and the better quality over their neighbours."
The Gunners are currently on 44 points from 17 matches, five ahead of defending champions Manchester City.