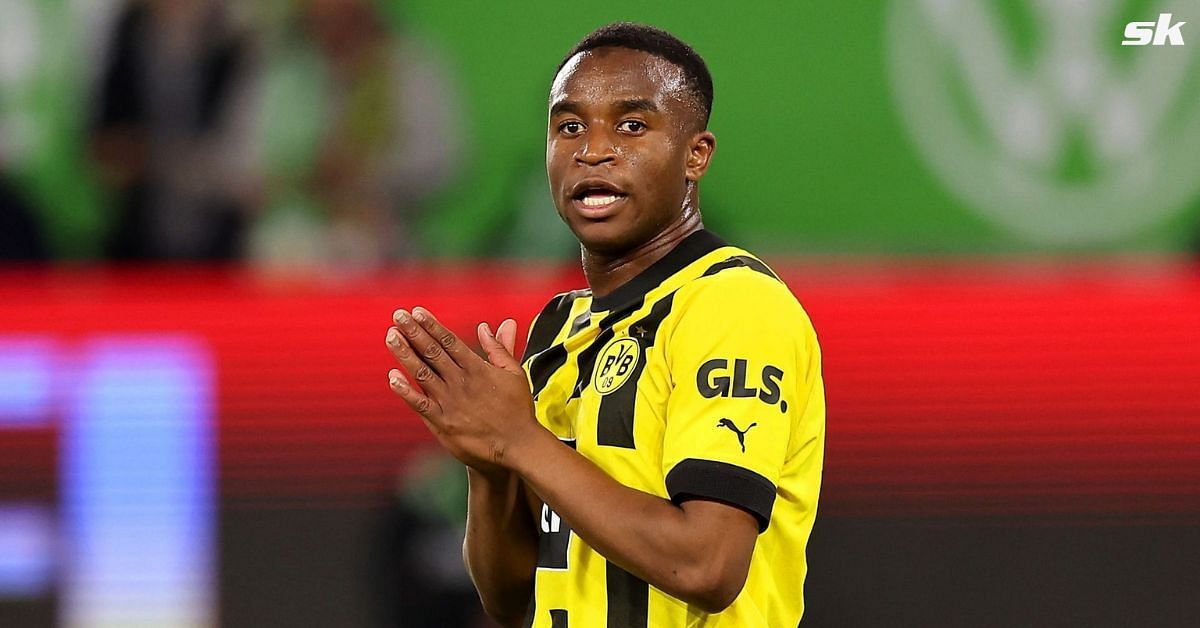 Borussia Dortmund player Youssoufa Moukoko has been caught in an age fraud, with reports claiming he is 22 years old and not 18. An Austrian news outlet claim they have the BVB star's adoptive father has sent the birth certificate to a journalist (via LaoLa1).
Questions were raised of Moukoko, a Cameroon-origin German footballer, after 21 of the 30 players in the U17 squad failed the age test held by Samuel Eto'o. The players were in the camp and were set to take on the Central African Republic in the Nations Cup.
Moukoko was born in Yaounde, Cameroon. He moved to Germany in 2014, where he was adopted. However, this is not the first time questions over the Borussia Dortmund star's age have come up, with the DFB issuing a statement in 2017 as well.
In the statement, DFB said:
"The DFB has already had a number of intensive discussions with Borussia Dortmund at various levels. At the DFB's request for careful consideration of the facts, those responsible at Borussia Dortmund always point to the authenticity of the papers and documents, which are also known by DFB. There is therefore no doubt about the correctness of the age of the player. In this matter, the DFB relies on the details of the home club of the player."
Chelsea and Newcastle United chasing Moukoko
Premier League clubs Chelsea and Newcastle United have been alerted after Moukoko's involvement in an age fraud. Both clubs have been linked with a move for the striker, whose contract at Borussia Dortmund expires at the end of the season.
Speaking about his future at the club, the striker said earlier this season:
"I get the trust from the coach, Edin Terzic is like a father figure to me. I feel right at home in Dortmund, I know the environment, my friends are there. I love the club, the fans love me, I hope. Not everyone can say that about themselves. I would really like to stay in Dortmund, I have everything I need there."
He is yet to sign a new deal and BVB's Sporting Director Sebastian Kehl wants clarity soon.
"We would like the decision to be made quite promptly, of course. It's important for everyone involved to have clarity."