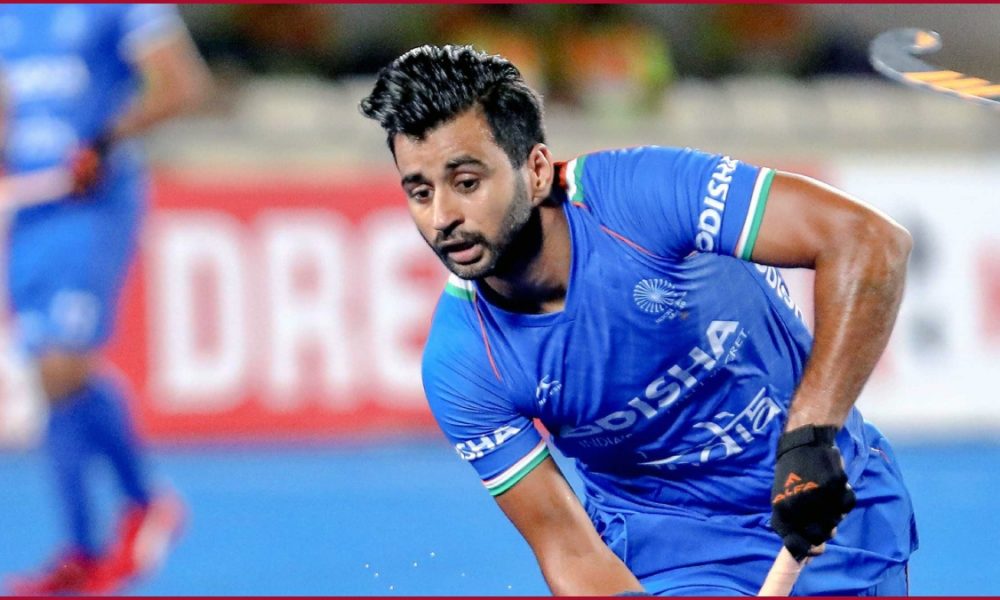 New Delhi: The Men's Hockey World Cup will begin today (January 13, Friday). The mega tournament is being hosted by the state of Odisha for the second time in a row. India will be squaring off against Spain in the first encounter in the Group D game.
Team India will be led by Harmanpreet Singh.
So far, India and Spain have played 30 times in the past, out of which team India managed to win 13 games, and Spain won 11, while 6 matches ended in a draw.
In the FIH World Rankings, India is in the 6th position while Spain is in the 8th.
Predicted playing XI
India predicted-playing XI:
Amit Rohidas, Harmanpreet Singh,  Surender Kumar, Shamsher Singh, Abhishek,Akashdeep Singh,  Hardik Singh, Mandeep Singh,
 Vivek
Sagar Prasad, Sreejesh, Manpreet Singh
Spain predicted playing XI: Marc Miralles, Enrique Gonzalez, Adrian Rafi, Cunill Pepe, Alvaro Iglesias, Ricardo Sanchez, Marc Recasens, Joaquin Menini, Ignacio Rodriguez, Cunill Pau, Jordi Bonastre.
SQUADS
India –
Sukhjeet Singh, PR Sreejesh (gk), Abhishek, Krishan Pathak(gk), Nilakanta Sharma, Lalit Kumar UpadhyayArmanpreet Singh, Hardik Singh, Surender Kumar,
Vivek
Sagar Prasad, Harmanpreet Singh (Captain), Shamsher Singh, Mandeep Singh, Varun Kumar, Akashdeep Singh, Amit Rohidas, Nilam Sanjeep Xess, Manpreet Singh
Spain –
Marc Vizcaino, Marc Reyne, Marc, Mario Garin(gk), Andreas Rafi, Pau Cunill, Joaquin Menini, Alejandro Alonso, Cesar Curiel, Marc Recasens,  Xavi Gispert, Borja Lacalle, Álvaro Iglesias, Ignacio Rodríguez,Joaquin Menini, 
Pepe
Cunill, Enrique Gonzalez, Miralles (captain), Gerard Clapes, Andreas Rafi, Jordi Bonastre