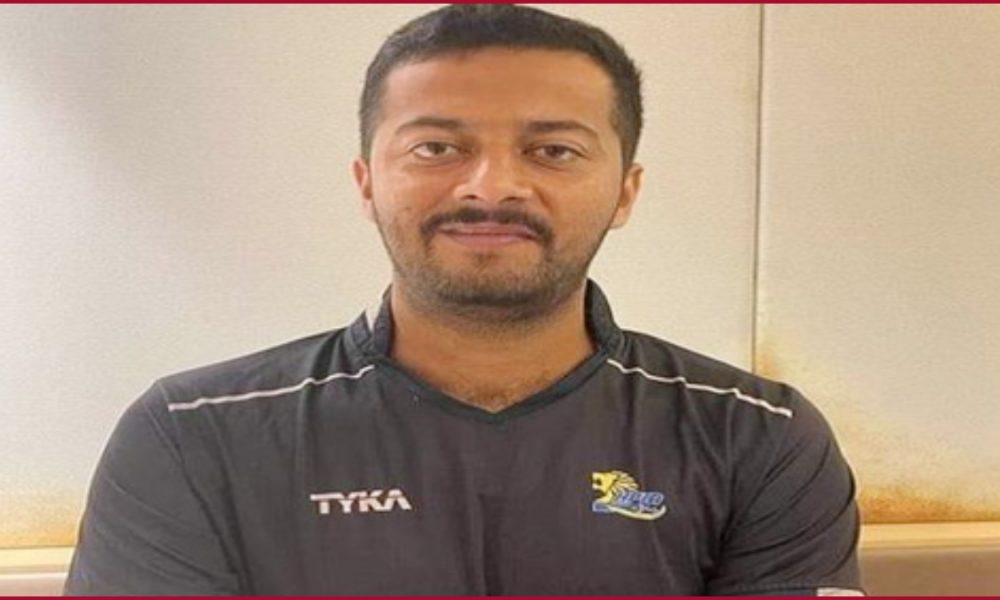 New Delhi: Siddharth Sharma, a young & promising cricketer from Himachal Pradesh, who made his mark with his fast bowling, passed away on Thursday while on a trip to Gujarat for the Ranji Trophy match.
The demise of 28-year-old Himachal seamer has come as a major setback for the game and has sent shockwaves across the cricketing fraternity. Though the reason behind his demise is not known, he breathed his last while getting treatment in Gujarat's Vadodara hospital on Thursday.
मुख्यमंत्री श्री @SukhuSukhvinder ने हिमाचल की विजय हजारे ट्रॉफी विजेता क्रिकेट टीम के सदस्य रहे और प्रदेश के स्टार तेज गेंदबाज सिद्धार्थ शर्मा के निधन पर गहरा शोक व्यक्त किया है। मुख्यमंत्री ने शोक संतप्त परिजनों के साथ अपनी गहरी संवेदनाएं व्यक्त की हैं।

— CMO HIMACHAL (@CMOFFICEHP) January 13, 2023
The cricketing fraternity is in a state of shock with the sudden demise of the 28-year-old seamer. He was part of the Himachal Pradesh squad and had gone to Gujarat with teammates for a scheduled Ranji Trophy match. However, he couldn't get a chance to get into the field due to poor health. The team management got him admitted to the hospital for treatment but during the course of treatment, he passed away.
Who was Siddharth Sharma?
Fast bowler Siddharth Sharma, a native of the Una district, was one of the spearheads of the Himachal team and led the state team from the front on many occasions. His spectacular performance in Vijay Hazare Trophy made him a household name. In the said tournament, he tore into the rival team's batting line-up with his incise swing and brought Himachal, very close to lifting the trophy.
He was a resident of the Basdehra region of Una district in Himachal Pradesh. After his demise, his dead body was brought from Vadodara to his native place in Una. His last rites were conducted today afternoon. The cricket community along with cricket body administrators have expressed deep anguish over the cricketer's demise.