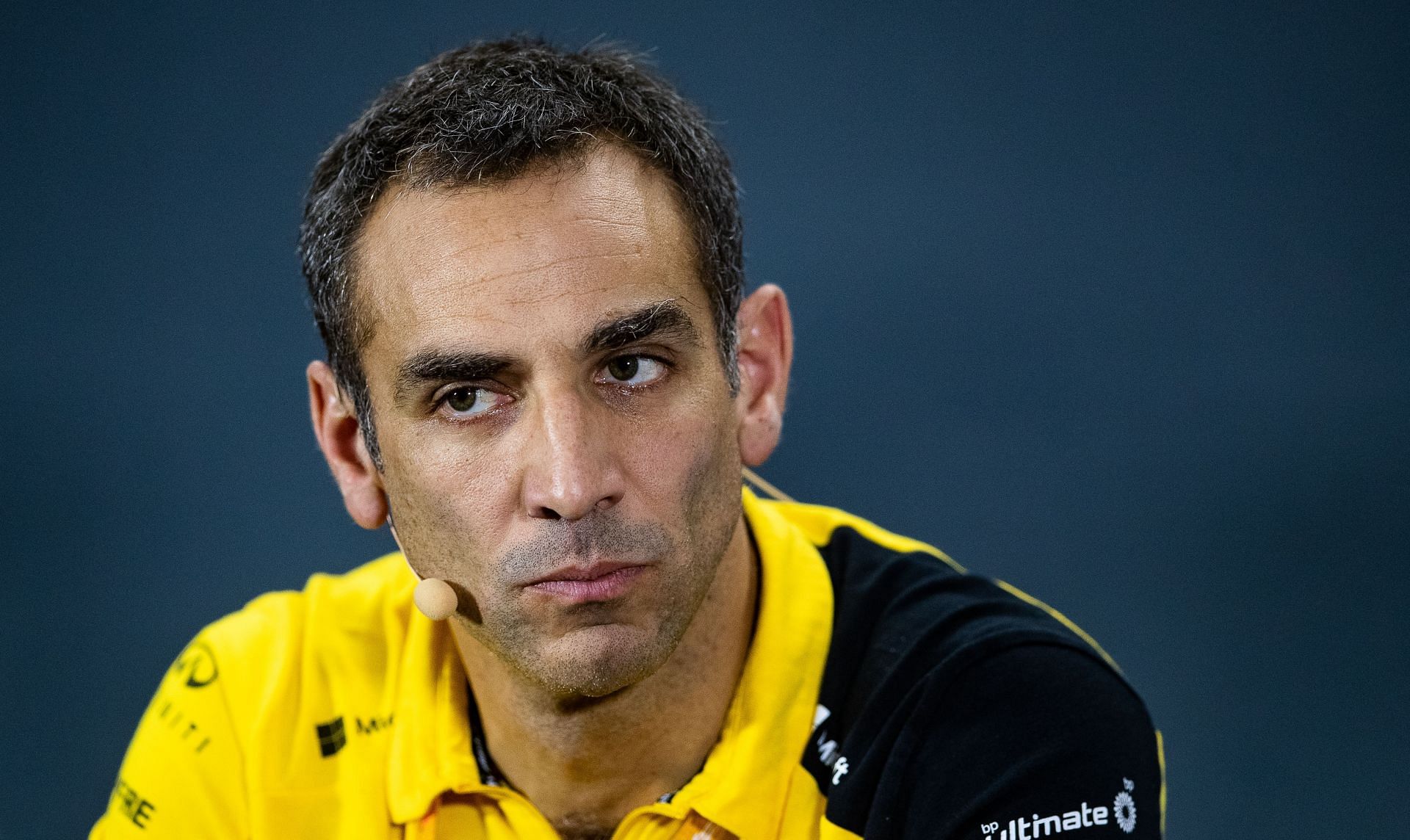 Hyundai Motorsport have announced former Renault F1 boss Cyril Abiteboul as their team principal. He will take charge of the company's FIA World Rally Championship (WRC) and other customer racing programmes.
Abiteboul replaces Andrea Adamo, who left the company in December 2021, and takes over from Deputy Team Director Julien Moncet, who was promoted from powertrains boss following Adamo's departure.
Abiteboul has big boots to fill as the organization secured their highest number of wins in a single WRC season under Moncet's stewardship. This will also be the 45-year-old's first foray into rally racing.
Speaking after his appointment was confirmed, Abiteboul said:
"I am relishing the opportunity to join Hyundai Motorsport as Team Principal. In motorsport, like in the rest of their activities, the Hyundai brand is cautiously building its leadership. I am excited at the prospect of being part of it, managing the WRC and Customer Racing programs, where the team has already proven to be strong competitors."
He added:
"I am looking forward to immersing myself into the rallying community and discovering more about this spectacular sport. Hyundai has given me its full support to make the transition into this role a smooth one. I can't wait to get started."
Abiteboul's appointment comes at a time when several companies, including Hyundai, are mulling an entry into F1 in 2026, the year widespread regulatory changes are set to be introduced.
Having served as Caterham's team principal from 2013 to 2014 and the managing director and team principal of the Renault F1 team from 2014 to 2020, Hyundai's hiring of Abiteboul will further strengthen rumors of the South Korean team's interest in entering Formula 1.
---
2026 F1 engine regulations attract interest from Hyundai and Ford: Reports
With new engine regulations coming into play from the 2026 season, a host of new players are seemingly interested in associating themselves with the sport.
According to AMUS, both Hyundai and Ford are said to be interested in being engine suppliers. The two automotive giants aim to register by June 30, 2023, and plan on entering the sport by 2027.
Ford and Hyundai are reportedly interested in manufacturing engines for F1 teams.

If this happens, however, it will not be until 2027. One year after the new engine regulations become effective.#F1 #Formula1 #SingaporeGP #FormulaOne #Ford

— Fastest Pitstop (@FastestPitStop) September 28, 2022