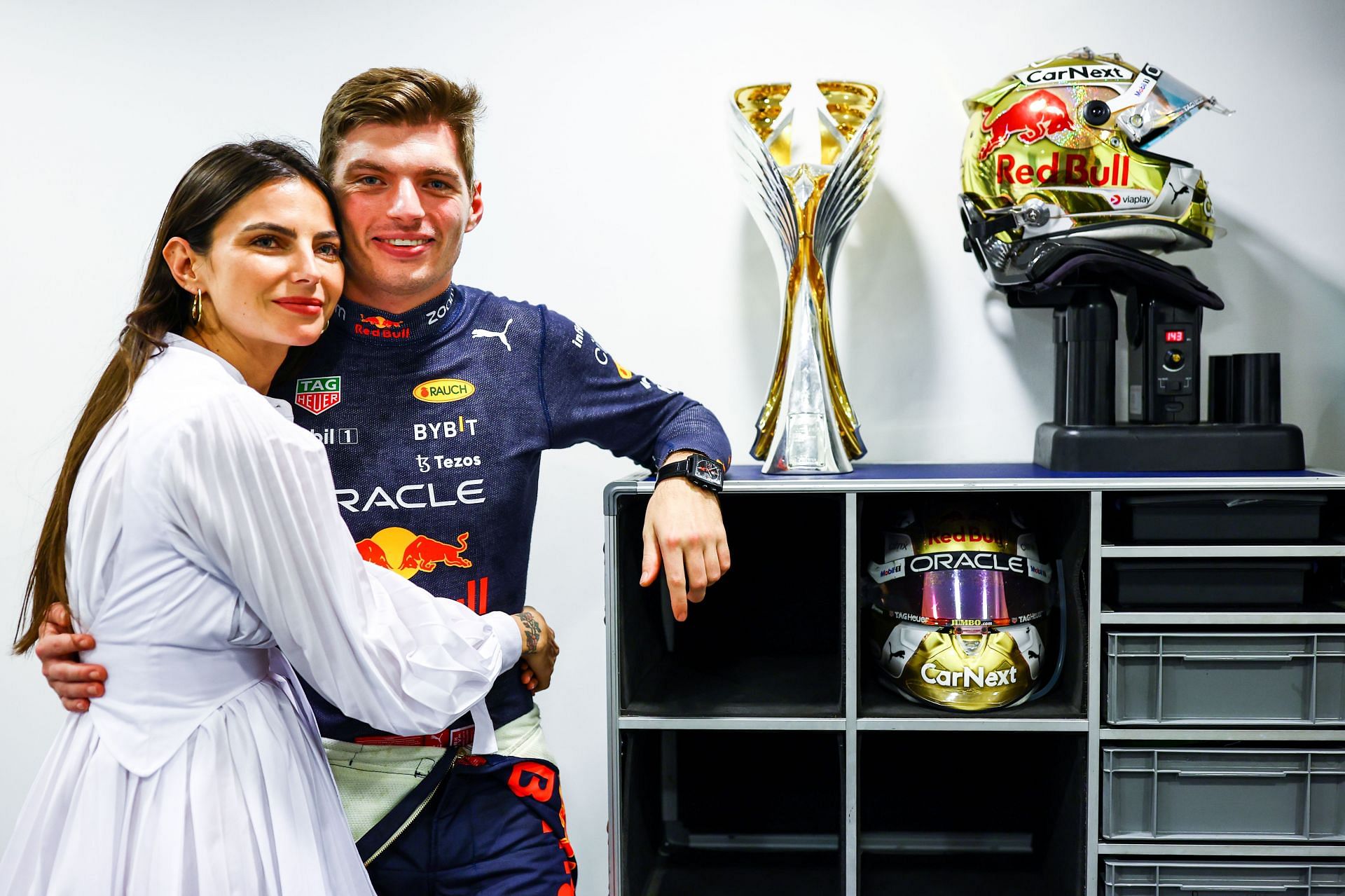 Max Verstappen revealed that his partner, Kelly Piquet, has been following his lead on social media as he talked about how they try to stay away from it.
While Verstappen feels that there is no need to reflect on his private life out in the open, Kelly Piquet, who is a model, is usually expected to post more on her social media.
However, as the Dutchman revealed, she hasn't been doing the same lately. He also said that he doesn't look forward to posting much once he has parted ways with Formula 1.
Verstappen told Limburger:
"I just don't have that need to show my private life to the outside world. Kelly is also doing it much less than she used to. If I'm ever done with Formula 1, I don't see myself posting very much after that. I just don't like it."
Max Verstappen has been very private about his personal life in comparison to some of the current drivers on the grid. His inactivity on social media shows how he cares for his privacy. There are hardly any regular posts from the two-time world champion.
At the same time, Kelly Piquet's social media activity, especially on Instagram, has fairly reduced. Her most recent post (as of now) was on December 23rd, 2022.
---
Max Verstappen reveals how he spends his time on social media
As Max Verstappen revealed, he is not a big fan of social media. However, he still keeps in touch with it. He spoke about some people spend their entire day scrolling through their phones. Although he uses his phone as well, but it is for a completely different reason.
Drivers are required to stay in touch with their team at any given point in time as it helps in establishing better communication. Verstappen remains busy with his phone for the same reason. He said:
"Some people don't do anything else all day, I'm busy with other things. For example, I spend a lot of time on my phone, but that is more to arrange things around my sim team. That also takes a lot of time, but because it's my passion, I think that's super fun to work with."
Contrary to his social media presence, the Dutchman is very much active in his field and is fired up for the upcoming season. Red Bull are hoping to bring the best results from him and Sergio Perez.