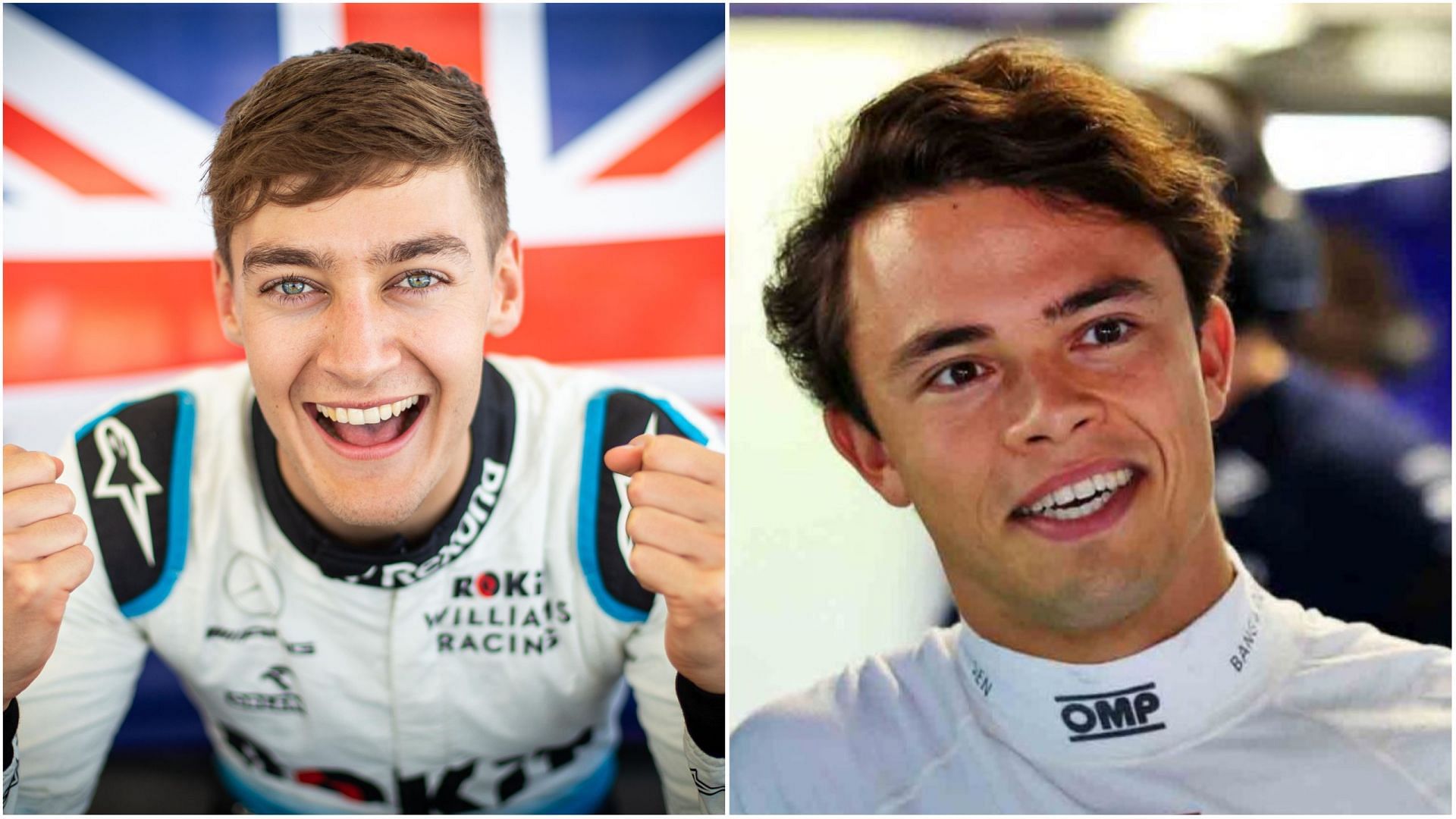 George Russell's former girlfriend and Nyck de Vries' sister, Seychelle de Vries, could be seen in the F1 paddock in 2023 after the Dutchman was offered a seat in AlphaTauri. Currently, Russell is in a relationship with Carmen Montero Mundt, but back when he was in Formula 2, he was dating De Vries' sister.
Not much is known about Seychelle de Vries as she lived a surprisingly private life, despite being in a relationship with one of the brightest youngsters in the Formula series. All we know is that George Russell started dating her around 2018 when he was in Formula 2 along with Nyck de Vries. The pair soon broke up before 2020 and the Briton started dating Mundt by then.
Nyck de Vries was part of the Mercedes F1 team for a long time and won both the Formula 2 and Formula E championships with Mercedes-affiliated teams. When Alex Albon was diagnosed with appendicitis, the Dutchman drove for Williams in the 2022 F1 Italian GP. After a successful result in the race, he was offered a seat in AlphaTauri for the 2023 F1 season after Pierre Gasly moved to Alpine.
Since Nyck de Vries will be driving in F1 from next season, Seychelle de Vries will most likely visit the paddock to support his brother in his rookie year.
---
George Russell spoke about his mental health amid social media storms
Since joining Mercedes, George Russell has faced a lot of pressure from social media. Since he was promoted to a top-tier team with a long dominant history, it wasn't easy for him to cope with expectations from millions of F1 fans. On top of all that, Mercedes' woes during the 2022 F1 season didn't help whatsoever.
Speaking on the High Performance podcast, Russell opened up about his mental health and how he dealt with pressure from his team and the public perception of him on social media. He said:
"It absolutely challenges your mental health so much. You've got to be so resilient to the negativity in this world, whether it's the public perception, whether it's social media, whether it's the pressures of the team or even the pressures of yourself."
He further added:
"But I think, the biggest one probably for me, is that public perception, the social media side, which is a tough one. I think that's also relatable to people who aren't in the spotlight because social media is a pretty ruthless platform."
Juan Manuel Fangio
Stirling Moss
Nico Rosberg
Lewis Hamilton
Valtteri Bottas

All Mercedes @F1 Grand Prix winners. And now, George Russell. 🏆 pic.twitter.com/nu6oGC2EL7

— Mercedes-AMG PETRONAS F1 Team (@MercedesAMGF1) November 16, 2022
Despite all the struggles, George Russell was able to come out on top and perform exceptionally well in the 2022 F1 season. The Briton won his first race in Brazil and outscored Lewis Hamilton in his first year at Mercedes. This shows how powerful the young Briton was during last season.