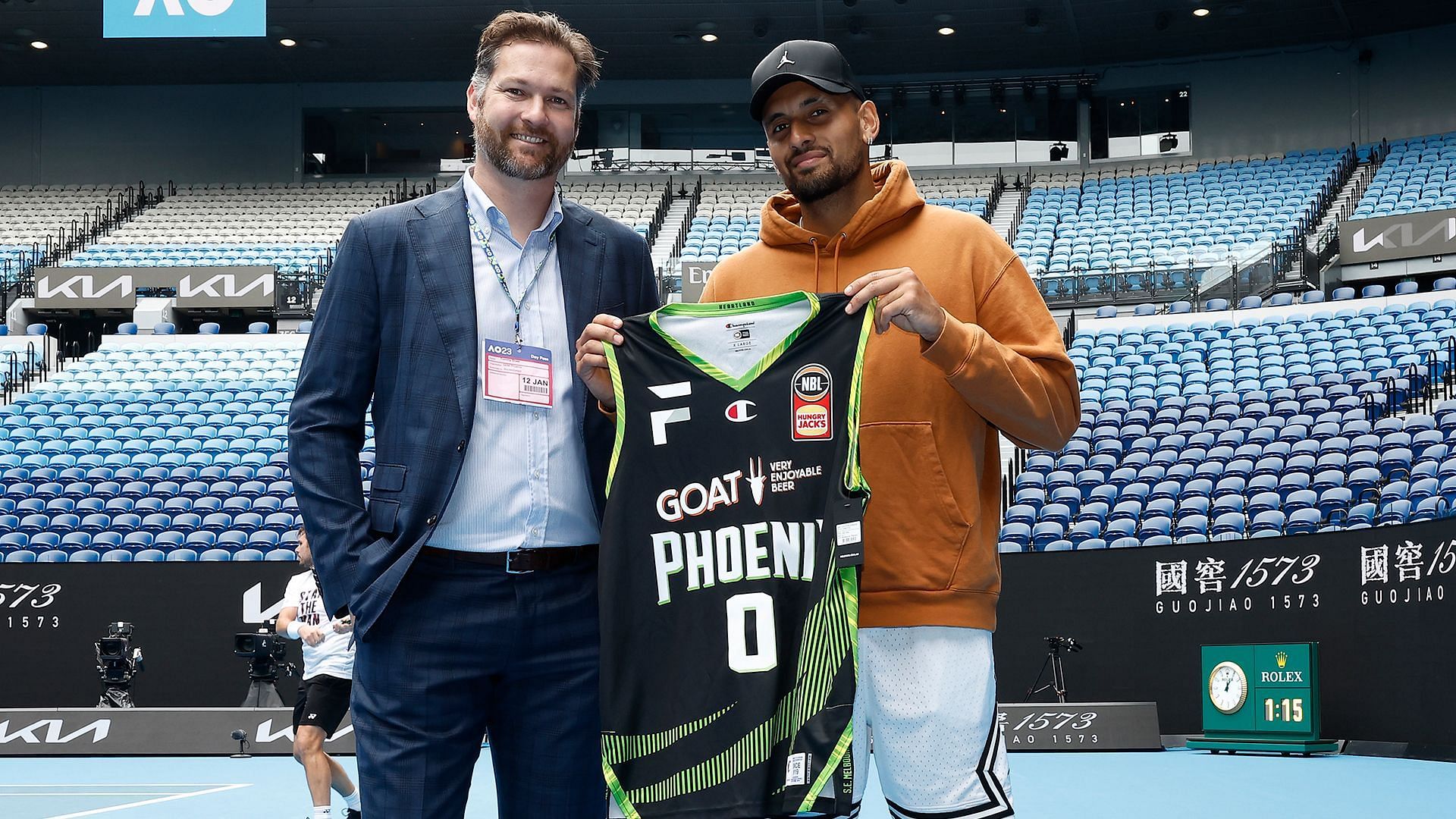 Nick Kyrgios has become the co-owner of the NBL team's South East Melbourne Phoenix Melbourne Pheonix.
The Aussie was unveiled as the co-owner of the pro basketball team in front of the media on January 12. He has joined the likes of NBA players John Wall and Zach Randolph in the Romie Chaudhari-led possession group.
The Aussie is known to be a massive basketball fan and supports NBA giants the Boston Celtics. On his Instagram Stories, the 2022 Wimbledon finalist shared the news by reposting Pheonix's post of him joining the ownership group.
"Making moves everywhere," wrote Kyrgios on his Stories.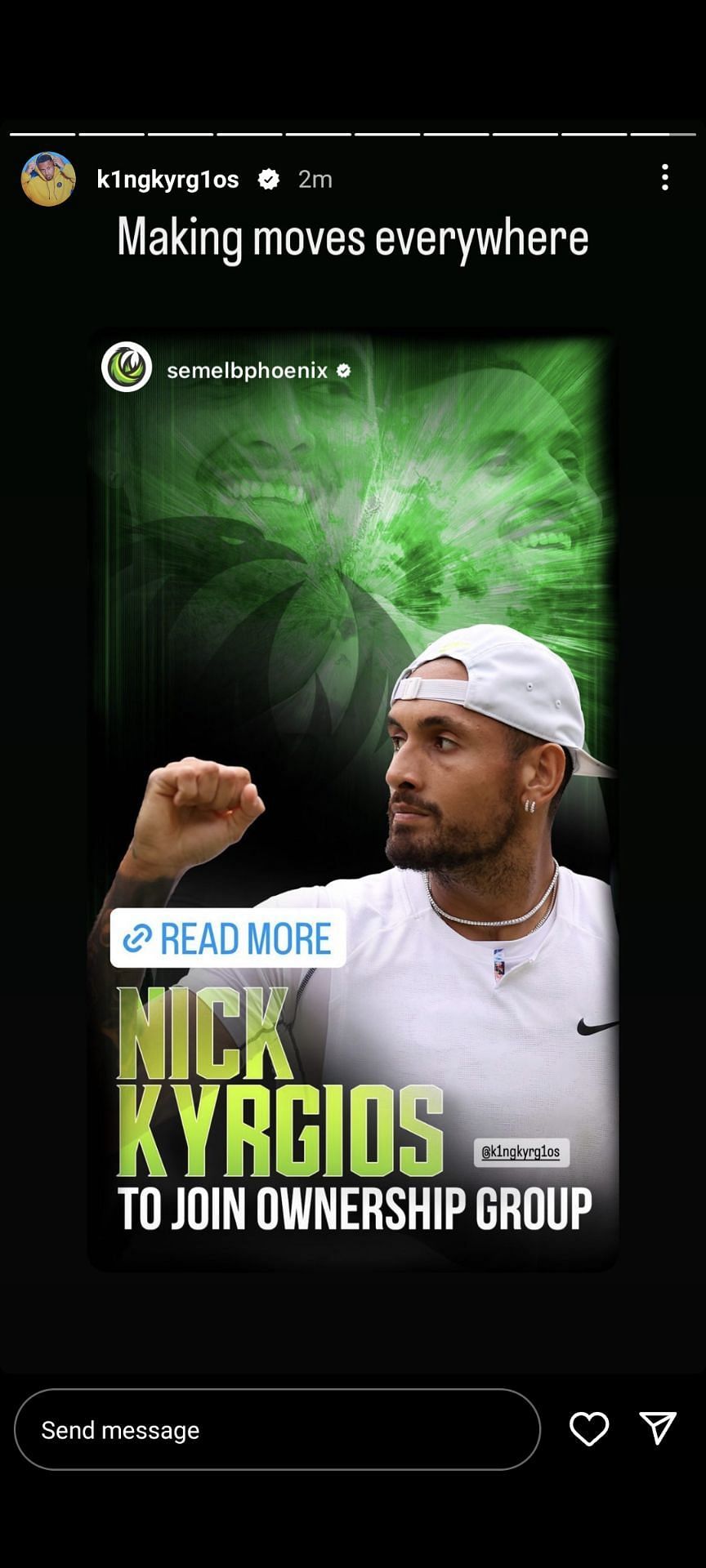 The 27-year-old spoke about his love for basketball and mentioned that he loved the vision of the NBL and Phoenix.
"I am thrilled to be coming on board with the Phoenix and my mate, Romie. I loved the vision he shared with me, and my team and I were really impressed with the organization's accomplishments in a short period of time," he said.
He added:
"I know there is plenty that I can contribute towards the growth of the franchise and I'm especially looking forward to getting down to South East Melbourne and meeting the team and fans and working together with the youth in the city."
Nick Kyrgios took his media duty to make public that he becomes a co-owner of the australian pro Basketball team NBL's South East Melbourne Phoenix

Kyrgios joins nba players like John Wall, Zach Randolph and more. Wants to get involved as much as possible when not traveling pic.twitter.com/aMIij1axFk

— Jannik Schneider (@schnejan) January 12, 2023
"My knee is feeling good, my ankle is feeling good" – Nick Kyrgios ahead of the 2023 Australian Open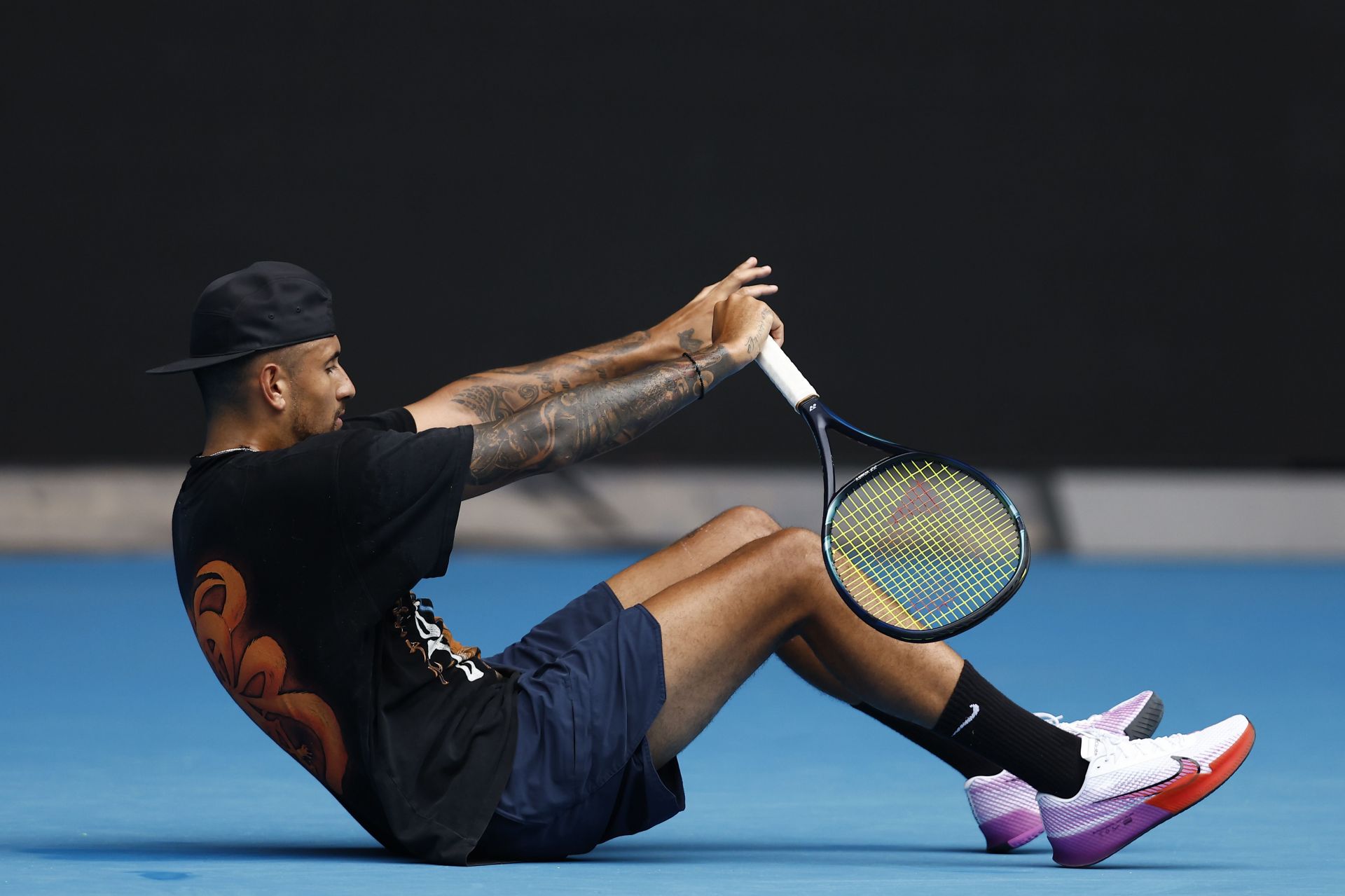 Nick Kyrgios mentioned that his knee and ankle were feeling "good" ahead of the 2023 Australian Open.
The Aussie had withdrawn from the United Cup in controversial fashion, citing an injury setback just days before the event.
"My knee is feeling good, my ankle is feeling good,' he said. "I don't think anyone is feeling 100 percent, with a couple of people pulling out already, it's normal for everyone at this time of year to be battling some injuries," he added.
He stated that he would head into his home slam full of confidence as he considered himself one of the best players in the sport.
"But I'm one of the best players in the world so I am going to go into the tournament with confidence," he said.
Nick Kyrgios will start his 2023 Aussie Open campaign against Russia's Roman Safiullin and will then face Ugo Humbert, or Richard Gasquet, before a potential third-round match with No.9 seed Holger Rune. He could have a potential blockbuster quarterfinal against Novak Djokovic if both players win their respective first four matches.