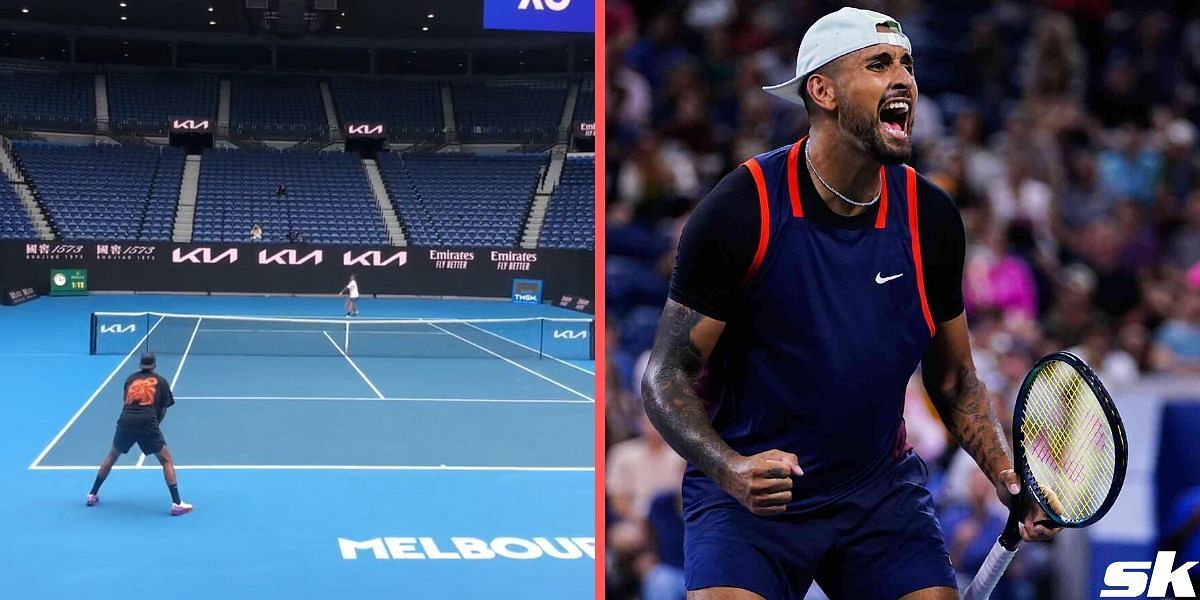 Australia's Nick Kyrgios recently hit the practice nets for the first time since withdrawing from the United Cup due to an injury. The Australian ended 2022 by opting out of the inaugural United Cup due to injury concerns.
At the time of withdrawal, the Australian stated that he decided to give the tournament a miss to not hamper his chances of participation at the Australian Open 2023.
The 2022 Wimbledon finalist will soon play nine-time Australian Open winner Novak Djokovic in an exciting exhibition match to be held at the Rod Laver Arena in Melbourne. Ahead of the eagerly anticipated match, the World No. 21 was seen practicing at Melbourne Park.
A short clip of Kyrgios' practice session was captured and posted on Twitter.
"Nick Kyrgios getting in some match practice at Melbourne Park. Not going full bore but great to see him on court ahead of Australian Open," the caption read.
However, with Djokovic opting out of his practice match with Daniil Medvedev due to an injury in the left hamstring, the Serbian's participation in the exhibition match is doubtful. The 35-year-old later stated that he withdrew midway through the match to avoid a 'bigger scare'.
Nick Kyrgios seeded at 20 at the Australian Open 2023
The Australian Open 2023 seedings have been revealed and Nick Kyrgios has been seeded at No. 20 in the Major. However, the Australian Open's seedings have been affected by the 2022 Wimbledon Championships.
Earlier in 2022, Wimbledon banned the participation of Russian and Belarusian players due to Russia's attack on Ukraine. For the same, the oldest Grand Slam tournament was stripped of awarding ranking points to its players.
Kyrgios and Tomljanovic, the finalist and the quarter-finalist of the men's and women's singles categories, respectively, bore the brunt of the same.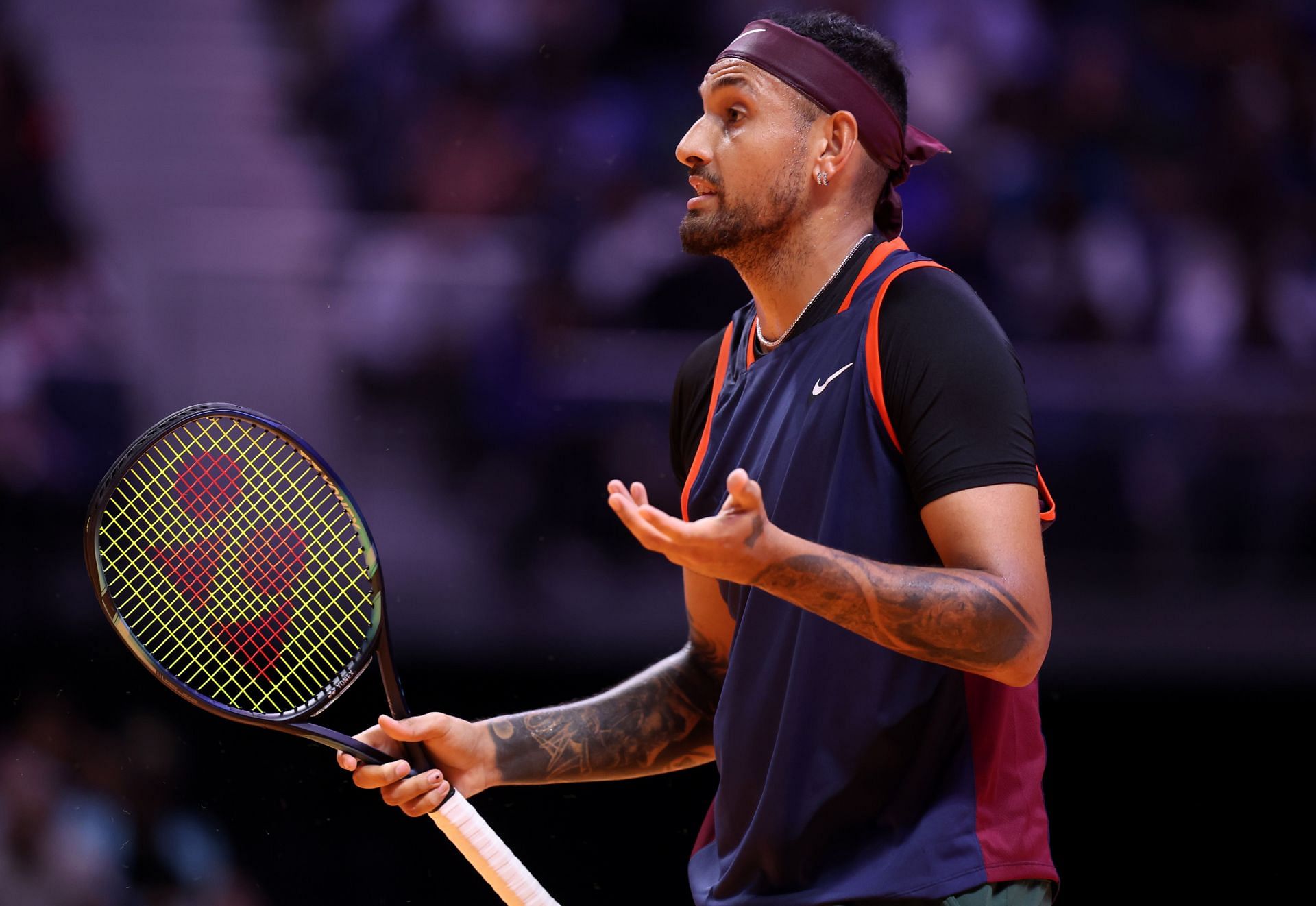 Kyrgios has even ranked at No. 20 despite reaching his maiden Grand Slam final last year. After coming in second place to Novak Djokovic at Wimbledon, Kyrgios could have been easily inside the top 20, but the Wimbledon ruling prevented him from snagging a top 16 seeding.
Nick Kyrgios' best result at the Melbourne Major was in 2015 when he lost to Andy Murray in the quarter-finals of the Grand Slam. Since then, Kyrgios has not been able to get past the round of 16 stage.
At the 2022 Australian Open, the 27-year-old suffered an early exit as he lost to eventual finalist Daniil Medvedev in the second round.