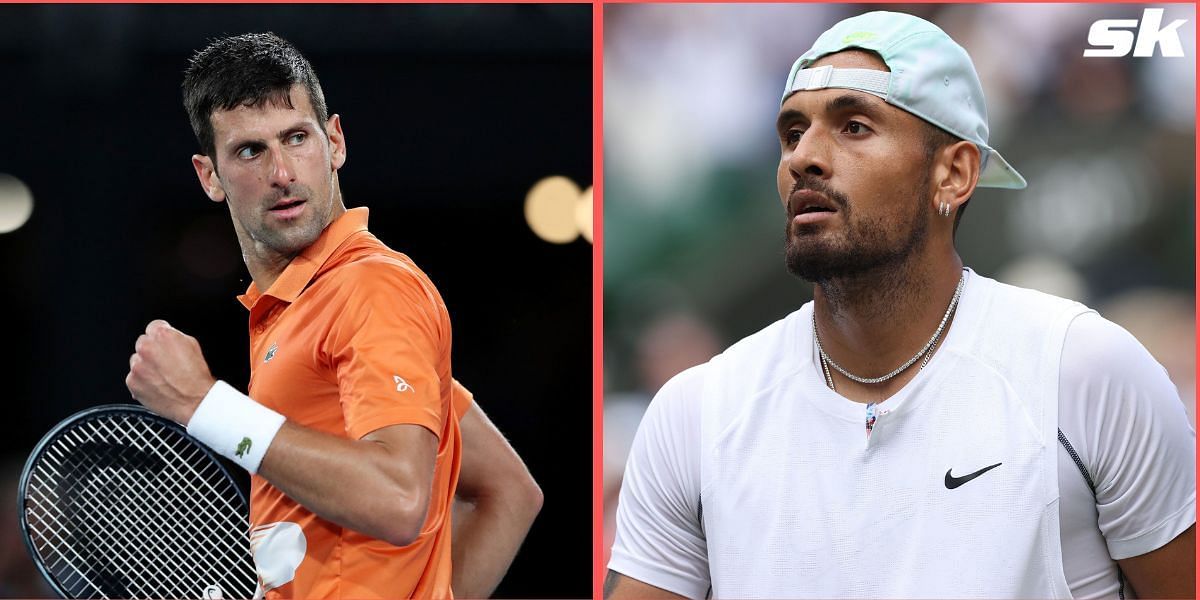 Novak Djokovic and Nick Kyrgios, who have been at loggerheads in the past, seem to have well and truly buried the hatchet in recent months.
The 2022 Wimbledon finalists first became cordial when Aussie Nick Kyrgios publicly supported Novak Djokovic during his trying time in 2022, which saw him deported from Australia owing to his unvaccinated status.
In a recent interview on The JBK Show, Kyrgios spoke about how unfair treatment experienced at the Australian Open in 2022 affected the Serb.
Kyrgios remarked that Djokovic's uncertainties over his participation only made the 21-time Grand Slam champion hungrier for titles and more accurate with his game, having won five of his six recent tournaments, including the 2022 Wimbledon.
"Yeah. It's (Australian deportation) probably the worst thing tennis could have done to him. Because now, he is just hungry. Every event he's playing, he does – he knows that he might not be able to play next week – so he's gonna do everything he can to win that tournament. He's almost harder to beat now," Nick Kyrgios said.
The Aussie also spoke about how his public support for the nine-time Australian Open champion – during the numerous bans he faced in 2022 – was instrumental in building a healthy rapport.
"Yeah, we chat a lot now. At the end of the day, if you defend someone, you know, in real life situations where you know, you expect people to stand up for you. No one else did but me. And now, he was really thinking there's no chance that Kyrgios (will)," the 27-year-old recalled.
"No one's supposed to be treated like that – whether you are a tennis player or not, (or) from another country," he added.
---
"These guys aren't going to be there forever" – Nick Kyrgios on making the most of his instances with Novak Djokovic before the Serb's retirement
Nick Kyrgios, who struck up a bromance with Novak Djokovic during the 2022 Wimbledon final, said that the 35-year-old can't be taken for granted and was vital to the sport.
"Look, I'm just glad he's here. And you know, as a competitor as well, you want the best people there playing," the Aussie said, "I mean, for tennis? We need him there. Like, you've just seen Roger retiring. It's like, these guys aren't going to be there forever and what they do for the sport is so important."
The 2022 Wimbledon runner-up, who is headed for a potential clash against the Serb in the quarterfinals of the 2023 Australian Open, is also scheduled to play a highly anticipated practice match against Djokovic at the Rod Laver Arena on January 13.