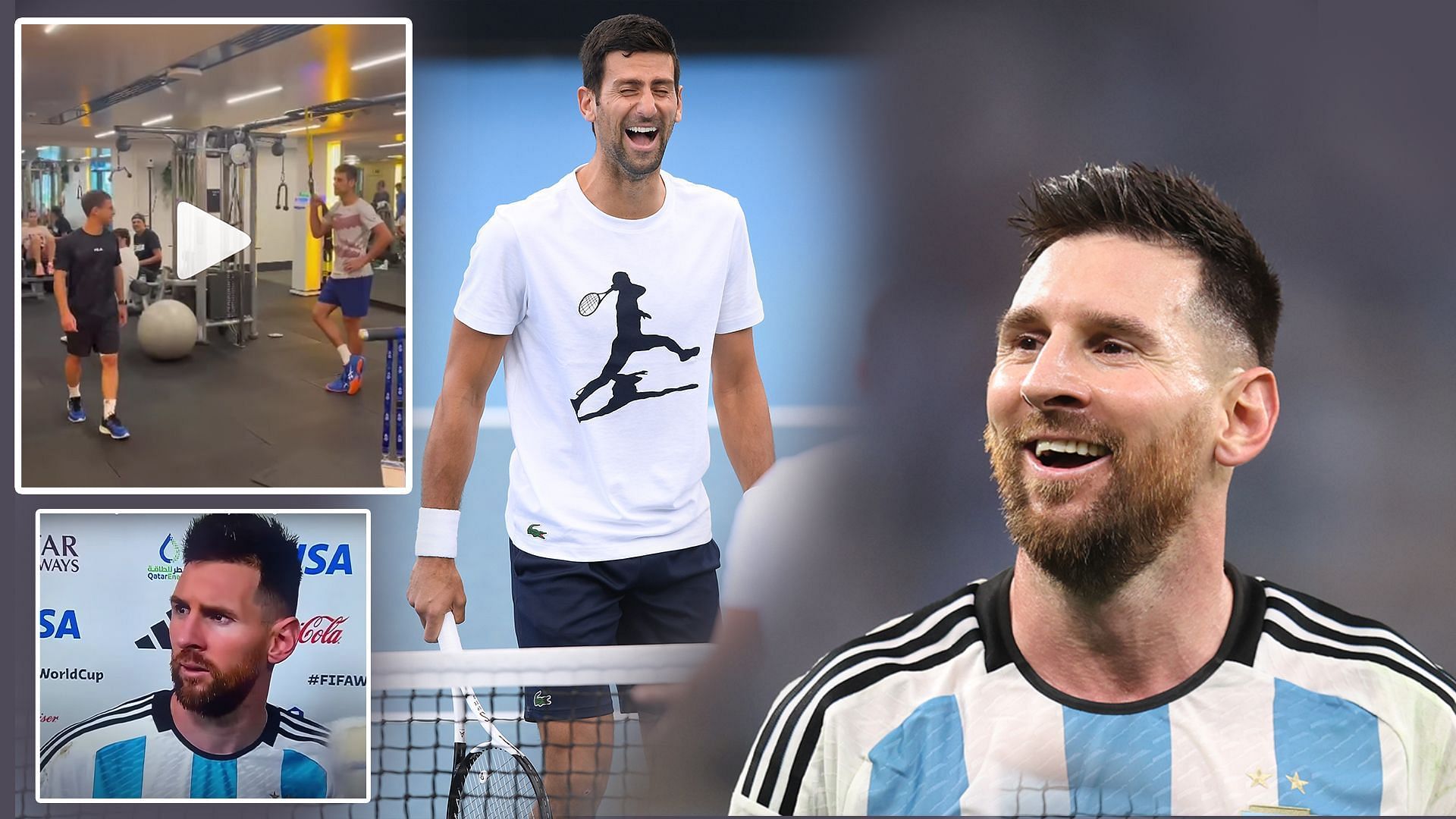 Novak Djokovic recently teamed up with Diego Schwartzman to recreate a famous moment from the recently concluded 2022 FIFA World Cup, in which Lionel Messi was seen confronting a player from the opposition side.
The eventual champions Argentina squared off against the Netherlands in the quarter-finals in Qatar on December 10. While the South American team looked on course for a comfortable victory with a 2-0 lead, Dutch striker Wout Weghorst scored two goals under pressure at the end of the second half to bring his team back into the game. Argentina, however, won 4-2 in penalty shootouts.
During an on-field interview after the match, Messi could be seen expressing his anger towards an out-of-frame Weghorst, who is almost a foot taller than the Argentine captain. He said:
"Que miras, bobo? Que miras, bobo? Anda para alla, bobo."
The above words translate to, "What are you looking at, fool? Go away." Messi's words became the biggest talking point of the moment as they triggered a meme-fest on the internet, apart from seeing an unbelievable sale of merchandise like t-shirts and mugs.
Argentine tennis player Schwartzman posted a video on his social media account on Thursday, December 12, in which Djokovic can be seen imitating Messi in a gym in Melbourne. Schwartzman played Weghorst's part but failed to control his laughter in the clip.
Watch the video here:
---
"Media picked on me big time" – Novak Djokovic on his deportation from Australia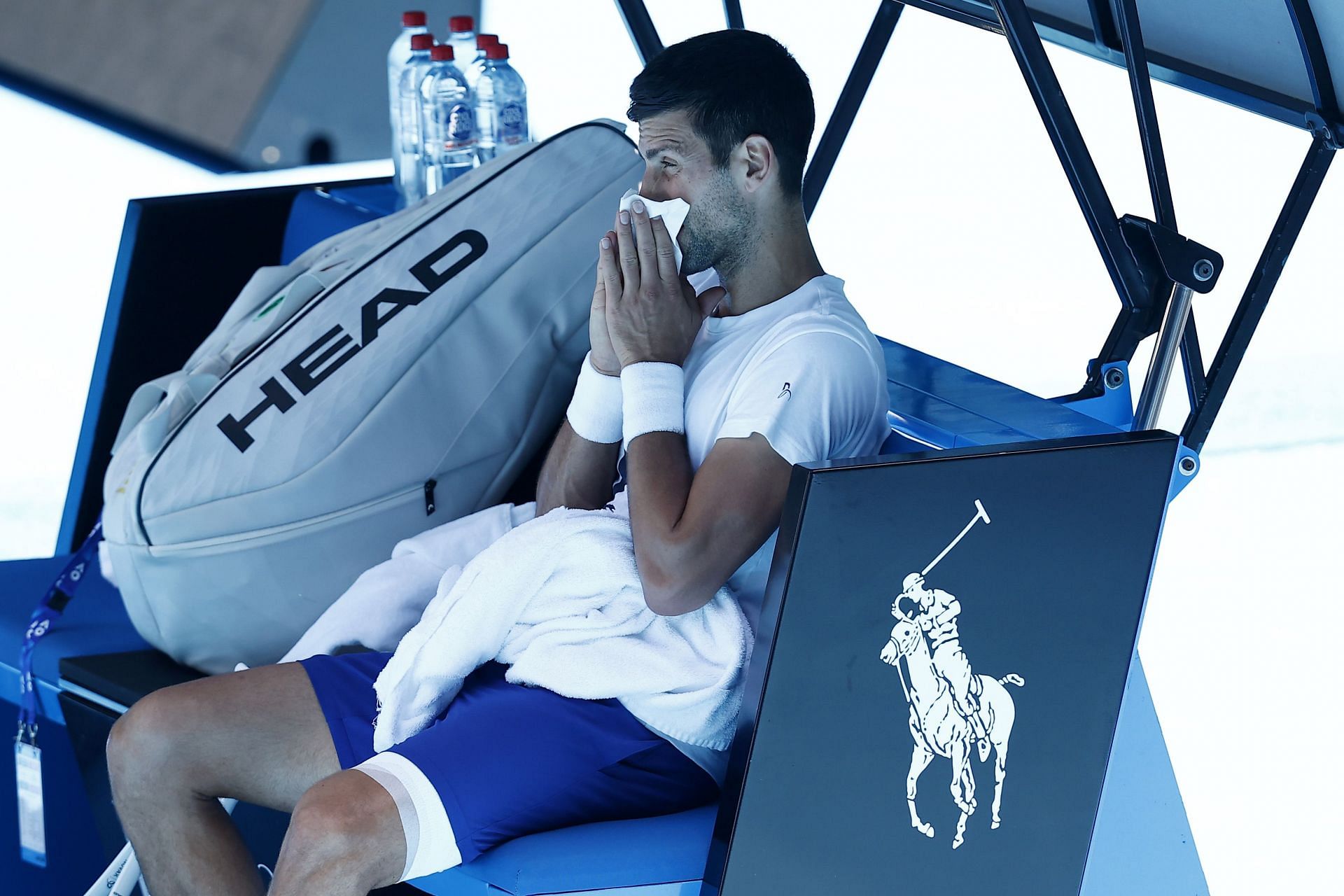 Novak Djokovic was infamously evicted from Australia last January as the authorities canceled his visa due to his unvaccinated status against COVID-19.
He has returned this year after the country's new central government lifted his three-year ban in November. Reflecting on the unfortunate incident, the Serbian recently slammed the media for painting him as the villain and not letting people know the truth.
"I was really drawn into a storm in the media worldwide that was related to anything to do with COVID and the vaccine," Djokovic said. "All of a sudden, I became the villain of the world which is obviously a terrible position to be in as an athlete."
"There was not a great narrative in the media about me at all," he added. "The media has picked on me big time for several months and not in a positive note, so that has created a lot of disturbance to my brand and to me personally and people around me."
The 21-time Grand Slam champion will begin his hunt for a 10th Australian Open title against Spain's Roberto Carballes Baena in the first round.