Shuttered Las Vegas Gentlemen's Club Euphoric Sues Rapper Blueface
A Las Vegas gentlemen's club has filed a lawsuit against rapper Blueface for his part in an October 2022 shooting that resulted in the closure of the business, according to KLAS-TV, the first to view the court documents.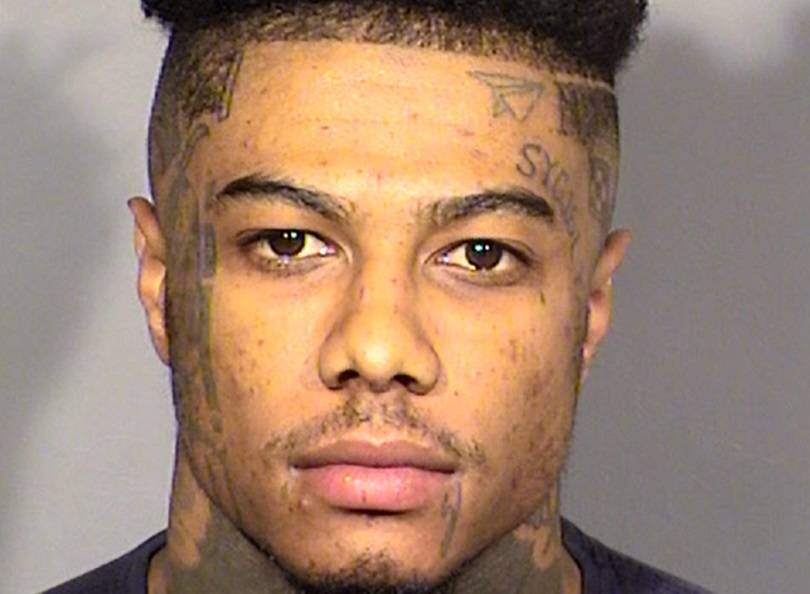 The owner of Euphoric Gentlemen's Club, on Windy Road, a block south of the Welcome to Fabulous Las Vegas sign, seeks more than $15K in damages.
"As a direct result of [Blueface's] negligence, willful and/or reckless conduct, the club's licenses were revoked," read the lawsuit, filed by attorneys for the club on December 29.
What We Know
Surveillance footage allegedly showed Blueface speaking to the victim prior to the shooting, which occurred at approximately 4 a.m. on October 8. The victim said he made a bad joke about Blueface "speaking with some females in a cheap vehicle," documents said.
An argument erupted, escalating into shots fired at the victim's truck. The victim suffered a gunshot wound to his hand.
On November 15, Blueface, 25 – whose real name is Johnathan Porter – was arrested for attempted murder with the use of a deadly weapon and discharging a firearm into an unoccupied structure.
Blueface pleaded not guilty and was released on $50K bail. A hearing in his criminal case is scheduled for January 24. His attorney, Lisa Rasmussen, said she looks forward to fighting the charge in court.
We think that when all of the evidence comes out in court, it will be apparent that the way he's charged is not necessarily consistent with what appears to have actually happened," Rasmussen told KLAS.
In December, the club's owner released the following Instagram statement: "The beautiful girls of @euphoric_lasvegas would like to thank the entire country for rocking with us in Las Vegas. We put together a dynasty in such short time, but sadly to announce that @euphoric_lasvegas will not reopen. Unfortunately, mr @bluefasebabyy decided to bring gang-related activities to our establishment & put all of our girls out of business."

Rap Sheet
Blueface is known by hip-hop fans for his hit "Thotiana," which Billboard magazine ranked the 26th-best song of 2019. By authorities, he's known for a rap sheet that includes two separate arrests for gun possession in February 2022 and 2019, according to TMZ. The 2019 charge was eventually dropped.
In November 2018, he was arrested on charges of assault with a deadly weapon, according to the New York Times, after reportedly being the victim of a robbery.
A warrant was also issued for Blueface's arrest in 2021 for his alleged involvement in a brutal attack on a bouncer who allegedly denied him entry to a club in LA's San Fernando Valley.
In the days following the October 2022 shooting, Blueface posted a clip to his Instagram page from the music video for his song "Better Days 2 (Pain In The Ghetto)." It showed the rapper in jail wearing an orange jumpsuit.