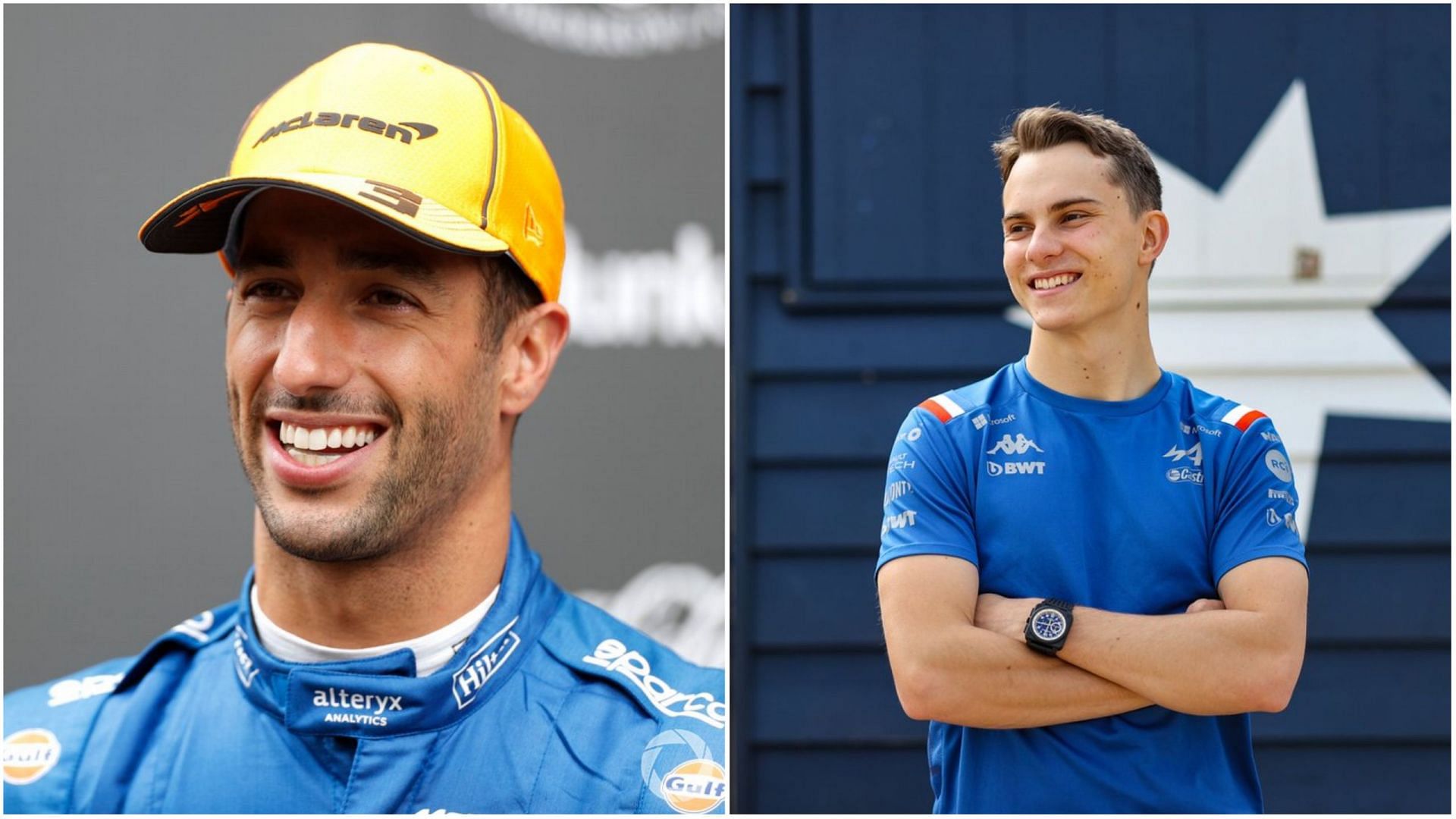 Despite having a tense time during the 2022 Formula 1 season, Daniel Ricciardo and Oscar Piastri seem to have put their differences behind them. The pair were spotted driving around the streets of Melbourne, with Piastri driving Ricciardo.
The two Australians were prominent names during the driver shuffle ahead of the 2023 season. Ricciardo had a contract with McLaren until the end of this year, but the team decided to part ways with him early and replace him with his younger compatriot Piastri.
Piastri was first announced as Fernando Alonso's replacement in Alpine, but the 21-year-old believed he had no contract with the French team and released a public statement denying the move. Soon after, he was announced as a McLaren driver.
Daniel Ricciardo has since announced his absence from the F1 circuit in 2023 and rejoined Red Bull Racing to serve as their reserve and simulator driver for a year.
---
Oscar Piastri's respect for Daniel Ricciardo has 'only gotten higher'
Oscar Piastri revealed that the pair are on good terms and praised Daniel Ricciardo for reaching out to him to clear the air and ensure there were no hard feelings.
He told the In the Fast Lane podcast:
"That was a really great thing for Daniel to get in touch. I was planning on getting in touch myself, but I think with the timing of things, he was obviously at a race and, quite frankly, I didn't actually know if he wanted to hear from me. I was trying to think of what to say, but he beat me to it."
He added:
"A true professional, Daniel is. My respect for him was already extremely high, and it's only gotten higher in the way he's responded. With him getting in touch like that, it was great for me personally. Knowing that there's no hard feelings, that really helped me quite a lot – it was a nice moment."
Piastri hopes to emulate Ricciardo both on and off the track, saying:
"I think if I can get close to emulating (the) success he's had on track, and also the character he is off the track, then I think I'll be doing a reasonable job."
Daniel Ricciardo held no grudges with the way things unfolded. Instead, he blamed it on fate and emphasized that he has a good relationship with Piastri. He said:
"It was just how the chips fell. He was in the situation, but it's not like he created the situation. It was just a product of all these things happening, and then, okay, he's the guy, and that's it."
The 33-year-old added:
"Of course Mark (Webber, Piatri's agent) has a job to do as well, trying to find his driver a seat. I get how people were like, 'Oh, you know, doing that to another Aussie!', and blah, blah, blah, but I certainly didn't view it like that or take it as it seemed from the outside. We were all just trying to do the best we could."
It remains to be seen now how 2023 fares for the fortunes of both Australians.