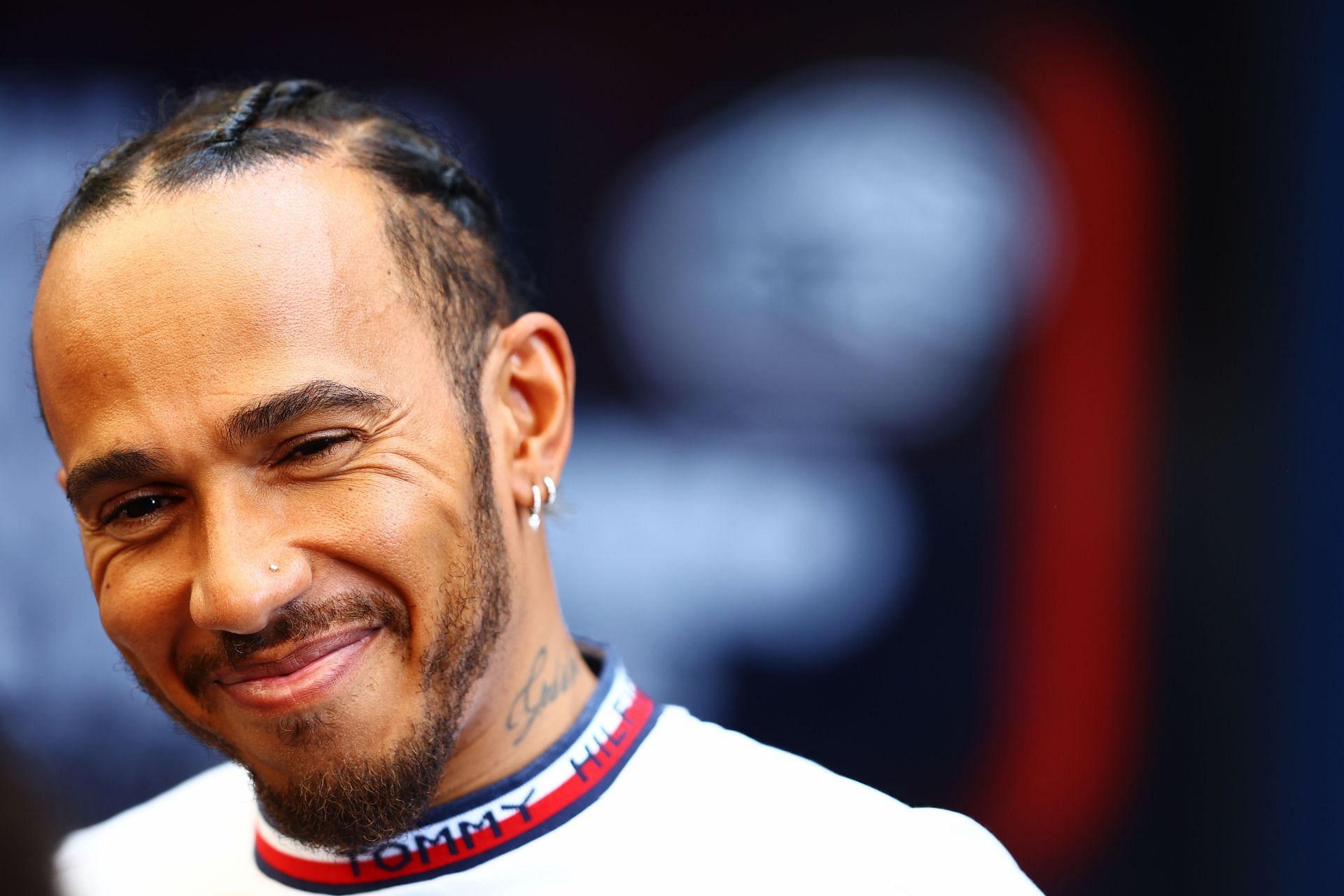 Lewis Hamilton recently shared a humorous story of how he kept getting taken out by a particular car in Gran Turismo. Since the seven-time world champion doesn't have much time throughout the year to relax, he mainly plays Gran Turismo during the off-season, specifically during the Christmas holidays.
At an event hosted by Mercedes, he shared the story of how a driver with Hamilton's initials and car number 44 kept hitting the Briton unknowingly. Hamilton found it quite funny as the driver had no idea who he was ramming into. He said:
"I have Gran Turismo, and I play that sometimes during Christmas. I go online, and the last time I played it over Christmas, there was someone with my initials, like LH or Lewis, Lewis GB or something like that, or something 44, and he kept taking me out! He had no idea he was racing me!"
As Hamilton and the audience laughed at the story, George Russell was quick to humorously claim that it was he who was hitting the seven-time world champion in Gran Turismo, saying:
"You found me!"
Lewis Hamilton has worked with Gran Turismo for a long time and is the official ambassador for the popular racing game. He has also been part of several events hosted by Gran Turismo where sim racing professionals and influencers have taken part.
---
Lewis Hamilton stays positive for the 2023 F1 season
Mercedes struggled quite a lot in the 2022 F1 season due to porpoising and other aerodynamic issues. Despite being a top-tier driver, Lewis Hamilton was unable to squeeze performance out of the W13. Hence, he is looking forward to the 2023 F1 season as the Brackley-based team will be trying everything to get back on top.
In a QnA session for the Mercedes website, Hamilton said:
"I'm definitely excited for 2023. These last few years have been so difficult for so many around the world, so many people struggling with the war and many other things."
He added:
"I hope something kicks us all into gear to understand that we need to be more compassionate and caring to each other and I am praying for that all the time. A new year to be better, a new year to climb, keep fighting and unite even more. And it's another chance to fight for a World Championship."
Lewis Hamilton spoke kind words and prayed for the future to be bright for everyone. Though the Briton is willing to fight for another world championship, Max Verstappen and Red Bull will be defending their crown with everything. Ferrari will also be involved in the title battle next season. As the seven-time world champion is gradually getting older, his chances of winning another world title are dwindling.