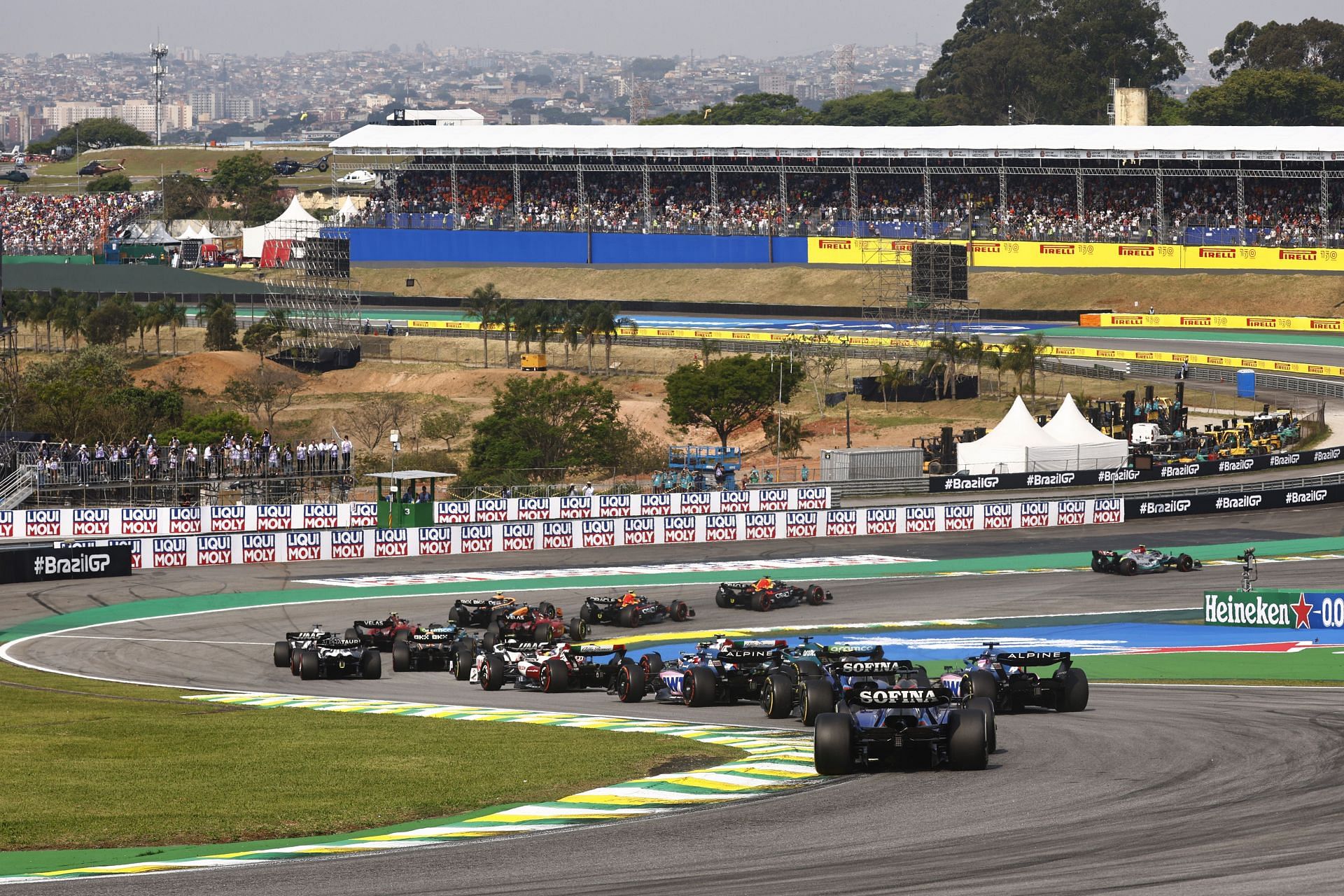 Before every new F1 season, all the teams need to pay an entry fee to compete in the sport. This might come as a surprise to new fans, but even the topmost teams have to pay an annual fee to the FIA.
The base fee for every team is around $617,687. The total sum further increases with every championship point they score. The reigning world champions pay extra for each point they earned throughout last season.
Hence, Red Bull will pay around $6.2 million just to compete in the upcoming season, almost double the amount they paid to compete in the 2022 F1 season. Each point that they scored in the 2022 F1 season cost them around $7411, whereas, other teams only pay $6174 per point.
Every year, F1 teams pay an entry fee to be part of the grid. What is it based on? The amount of points scored in the previous season (the more you scored, the more you pay) and a standard fee of $617,687. pic.twitter.com/c4tp3agKfG

— PolMat16Racing (@PolMat16Racing) January 8, 2023
Here is a chart showing the total number of points scored by each team, the amount of money they need to pay for those points, and the total entry fee including the base fee:
The total sum adds up to around $21.6 million, which goes to the FIA. The sport's governing body issued a bill in 2022 asking for the entry fee in two installments. The first installment was given when the teams signed an application with the FIA to enter the next season, and the second installment was transferred before December 10th, 2022. This amount is used in various ways by the governing body to run the sport smoothly.
Along with F1 teams, drivers also have to pay an entry fee to compete in the sport. The reigning world champion Max Verstappen has to pay over a million dollars just to race in 2023, whereas new drivers like Oscar Piastri and Logan Sargeant only pay around $11,000.
---
Ross Brawn on reverse grids in F1
Ross Brawn, F1's managing, sports, and technical director, recently worded his thoughts on reverse grids. Though the concept has been turned down by drivers, Brawn thinks it could be entertaining. He, however, also believes that reverse grids will make the sport too 'synthetic', which most fans won't like.
Speaking to Motorsport, Brawn said:
"There's always this debate about reverse grids. Reverse grids would be pretty entertaining. I think most of us would love to see what would happen. But there is an element of our fans who think that's getting too synthetic, too World Wrestling sort of thing, and that you should reward the best guys and so on. I get that as well and I think we've got to be very cautious on that side of things."
In the past, veteran drivers like Lewis Hamilton and Sebastian Vettel have expressed their dislike towards the concept of reverse grids. In a humorous drivers' press conference back in 2019, both drivers along with Charles Leclerc spoke against the idea.