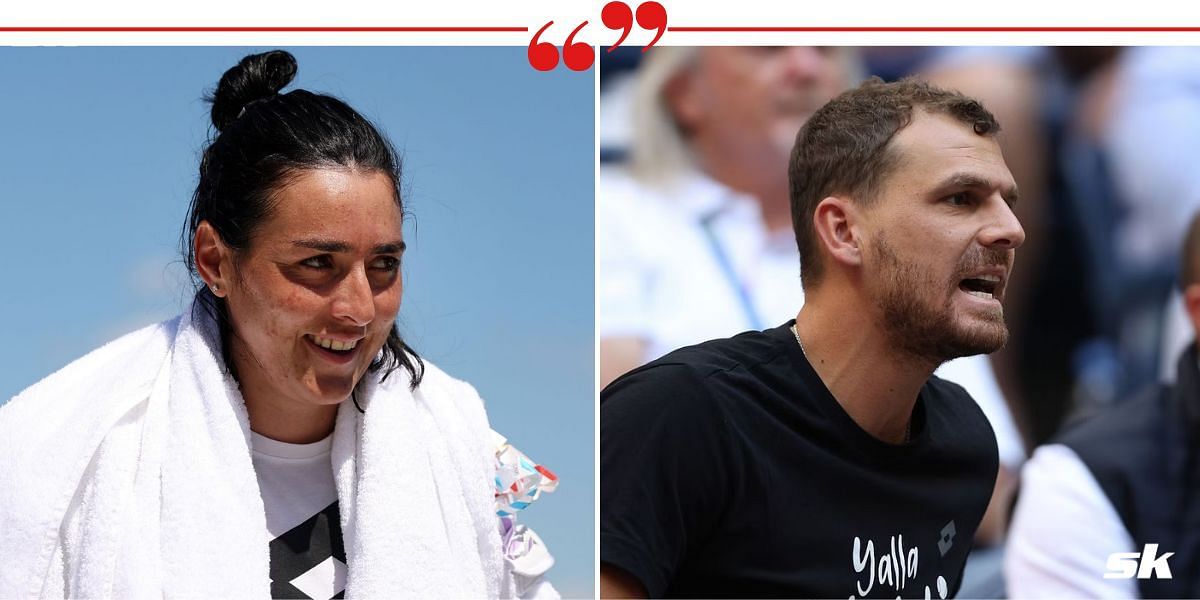 Ons Jabeur has been a trailblazer for tennis in African and Arab countries, having accomplished many firsts coming from a part of the world that has not always had too much global presence in the sport.
Speaking to Anas Bhukash in a candid interview recently, the World No. 2 divulged details of her early years — with particular emphasis on her relationship with her parents and husband and the impact they have had on her career.
Jabeur revealed that she met her husband Karim Kamoun, a fencer, when the two were together on the Tunisian national team, adding that they first got married and then decided to work together in a bid to spend more time with each other given tennis' demanding year-round schedule.
"We were together first and then we start working together and it was decision that we took together because I travel a lot we don't see each other and it was very tough." Ons Jabeur said.
"Thank God, he's a fitness coach. He's actually a fencer. And that's how we met from the national team in Tunisia," she added.
The Tunisian joked that the duo's first session ended in five minutes as the two got into an argument and did not speak to each other even after returning home. She, however, was quick to add that they have learned to communicate since.
"Literally, the first session ended in five minutes. We were both angry. We went home. We didn't even speak to each other. And we learned to communicate and I'm like, listen, I have to switch, you know, he's like, I'm putting the fitness coach hat and I'm putting the husband hat," she stated.
Addressing her parents' contributions to her career, Jabeur said her father was the person she trusted the most, adding that everything she is currently is because of her relationship with him. She also acknowledged the numerous sacrifices made by her mother, who she revealed was the person who introduced her to tennis.
"My father is the person I trust the most," Ons Jabeur said. "He's always supportive. My mother was the one to take me to the tennis club and tournaments."
"Everything I have now is because of my relationship with my father. He would tell me that I can do and now I know that the thing is going to get done and I lot of things in me, like my character, the discipline that I have, I got it from him," she added.
---
"The thing that bothers me a lot was people not believe in that it could happen for me" – Ons Jabeur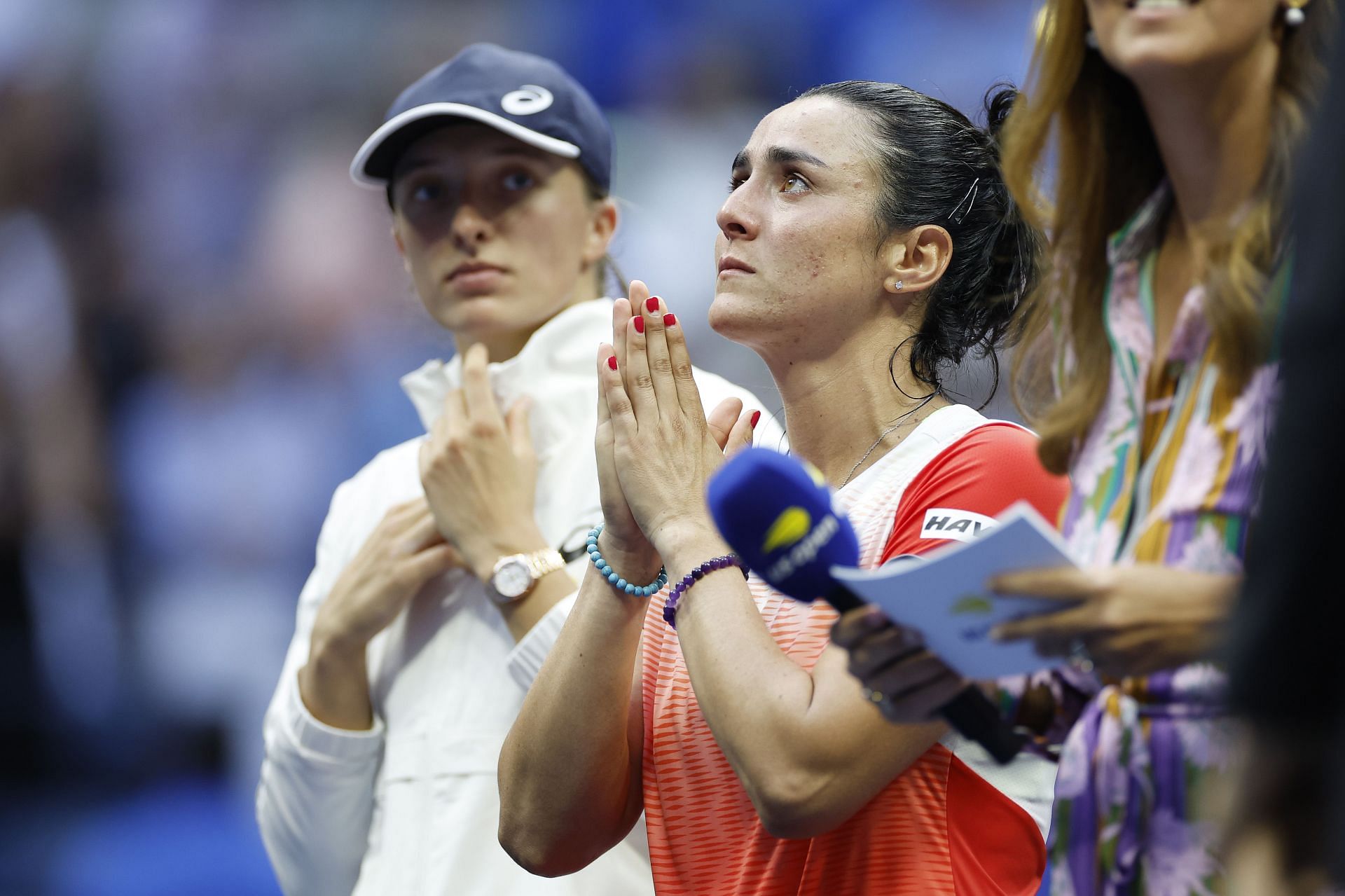 Shifting her focus to the difficult path leading up to the pinnacle of her career, Ons Jabeur said the thing that bothered her the most was people not believing in her since she came from a non-conventional tennis-playing country.
The Tunisian, however, was quick to add that the same doubt fuelled her desire even more and that she embraced every part of her journey up to this point.
"I think the thing that bothers me a lot was people not believe in that it could happen for me," Ons Jabeur said. "I was a human being I had to two legs to arms where I cannot do the same thing they're doing in Europe or in US or whatever."
"So for me that did bother me a lot and also made me stronger, you know?" she added. "Because you cannot do it, you're from Tunisia, you're Arab. And I'm like, why if I'm competent enough if I work hard enough then I can do it. So it was a very difficult world. But at the same time, I would say if I didn't have this difficulty to be this player, maybe I would not make it."