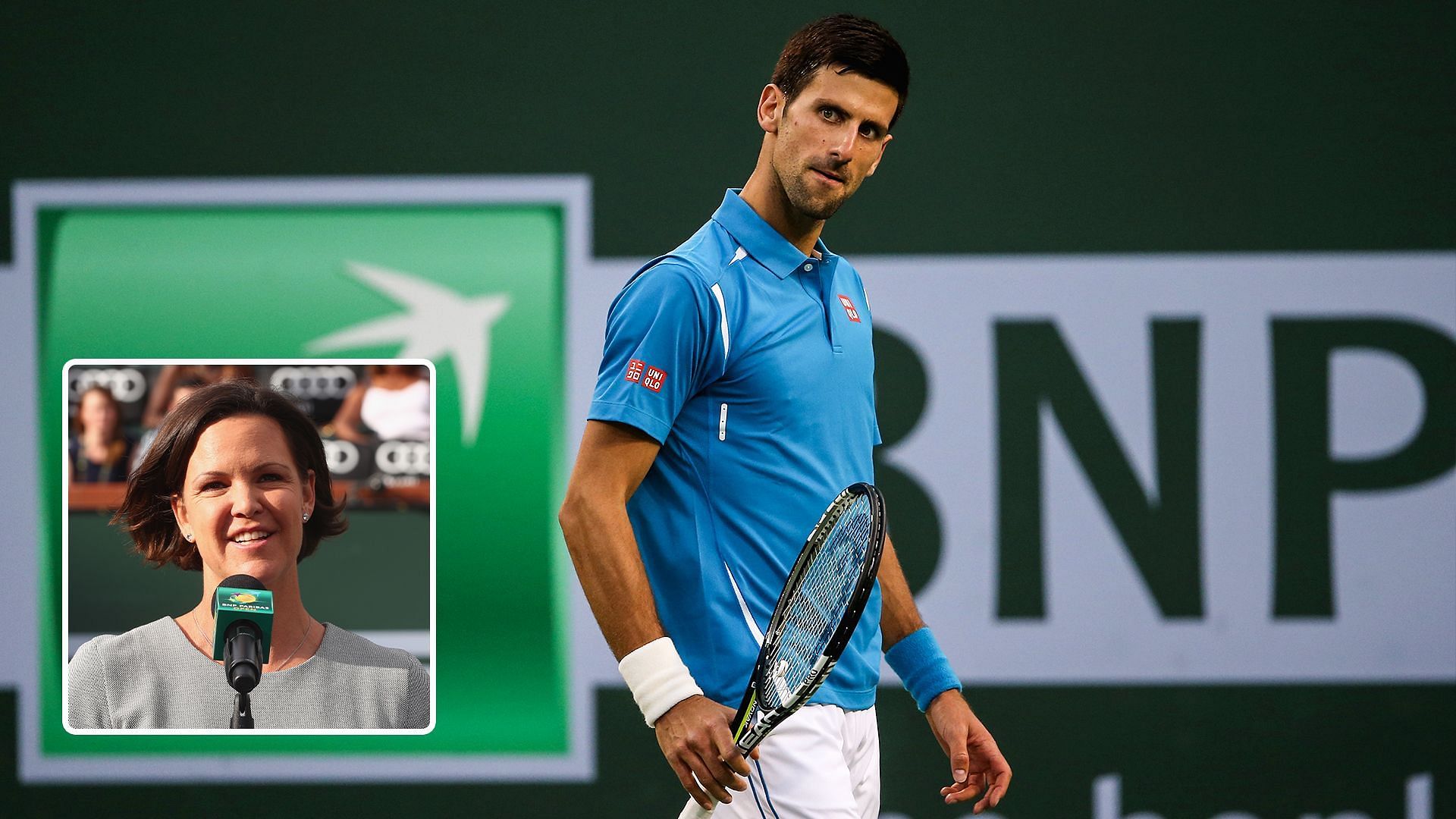 Former WTA World No. 1 Lindsay Davenport has heaped praise on Novak Djokovic, claiming that the Serb's athletic abilities give him an advantage over other players.
Djokovic only seems to be getting better with age and has produced some impressive performances despite being in his mid-30s. The Serb's form over the past few months have made him an overwhelming favorite to win the Australian Open.
Davenport has claimed that he is ready to compete in Melbourne Park. The American also stated that the 21-time Grand Slam champion makes moving on hard courts look very easy.
"He is obviously ready to go in January. There's no doubt he knows what he has to do, he's ready to play," Davenport said. "He's obviously so comfortable moving on the hard courts. For maybe some of us that didn't move so well, it's so hard to watch him because he makes it look so easy, right? In and out of the corners, changing directions, keeping so centered, the balance."
Davenport added that the Serb is among the first tennis players who has the flexibility of a gymnast. She stated that he has the right balance between agility and movement which gives him an edge over his opponents.
"He is really one of the first tennis players to come along that is flexible like a gymnast. He is quick like a sprinter. Keeps his balance and changes direction with ease. That kind of flowing ability, that kind of balance, gives him such a huge advantage against everybody else," the 46-year-old said.
Novak Djokovic started 2023 by winning the Adelaide International 1
Novak Djokovic had a terrific start to the 2023 season as he won the Adelaide International 1. The Serb started the tournament by beating France's Constant Lestienne 6-3, 6-2 before triumphing 7-6 (3), 7-6 (5) over Quentin Halys to reach the quarter-finals.
Here, he beat seventh seed Denis Shapovalov 6-3, 6-4 and followed it up by defeating third seed Daniil Medvedev by the same scoreline to reach the final. The 35-year-old beat Sebastian Korda 6-7 (8), 7-6 (3), 6-4 in the title clash to win his 92nd ATP title.
Djokovic will next compete in the Australian Open and will be a heavy favorite to win the competition. The Serb will be aiming to lift the Norman Brookes Challenge Cup for the 10th time and has a very good chance of doing so given his recent run of form.