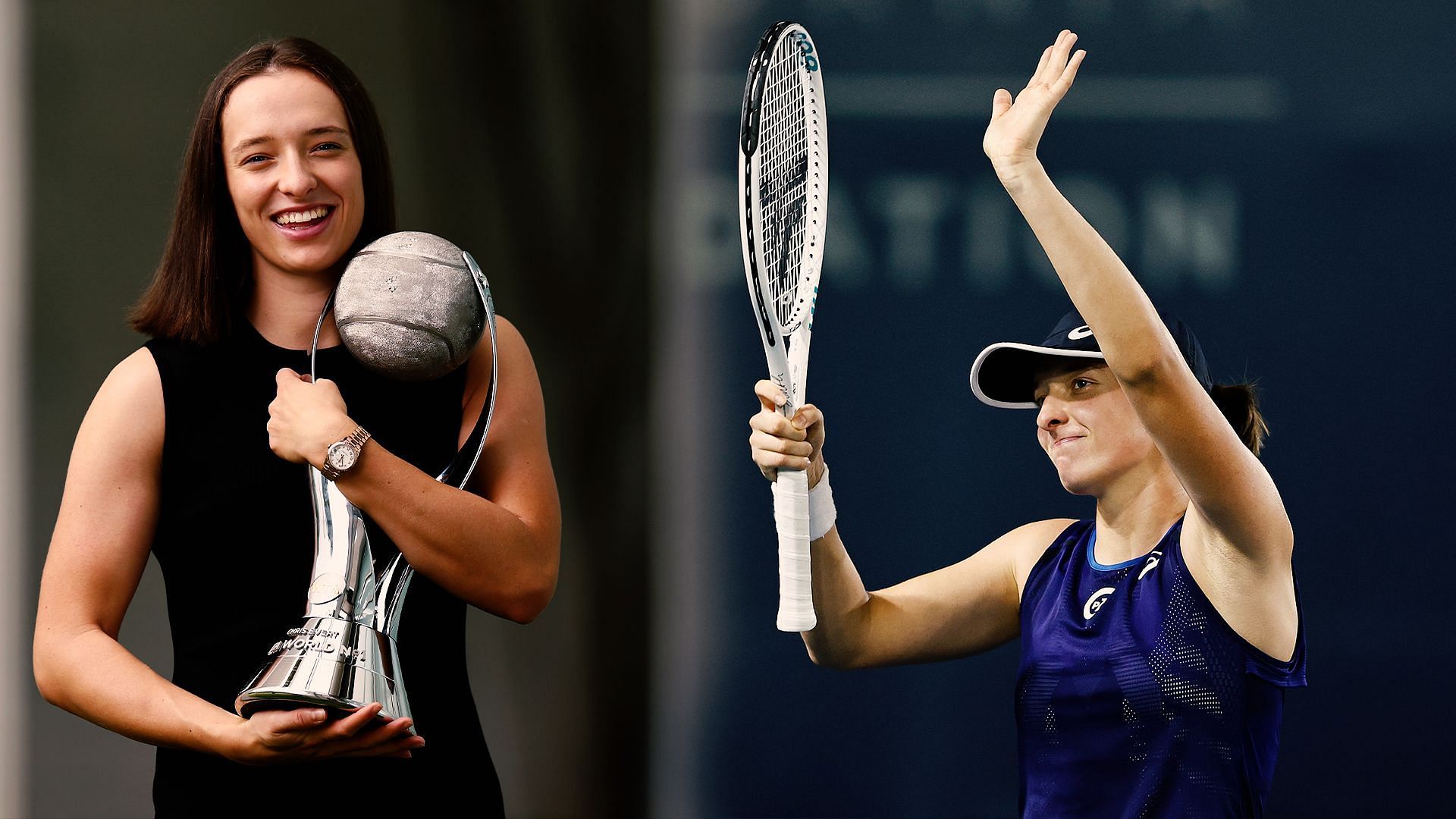 World No. 1 Iga Swiatek recently earned the praise of David Haggerty, the head of the International Tennis Federation (ITF), one of the three largest governing bodies in the world.
Haggerty was elected to be the head of the ITF in 2015, and since then the American has been at the helm of the governing body. The 65-year-old recently paid a visit to Swiatek's homeland, Poland.
The Polish tennis federation was in the news last year because of their former president Mirosław Skrzypczyński's sexual abuse charges. Currently, Dariusz Łukaszewski is the head of the federation.
In a conversation with the Sportowefakty.wp.pl, Haggerty showered praise on the three-time Grand Slam singles winner.
"After Ashleigh Barty ended her career, Iga had a great year. I think the next one will be too. She had a great winning streak and proved herself to be number 1 in women's tennis. Everyone would like to be so successful," he said.
Haggerty sang the praises of the 2022 US Open winner by applauding her personality and never-say-die attitude.
"She was able to transfer successes from junior courts to senior courts. She doesn't give up, she has a strong spirit, an equally strong team and a great personality," he said.
The ITF head also gave his opinion on Swiatek's comments on mental health. Earlier, the World No. 1 had revealed that she always travels with her sports psychologist to all the tennis tournaments. She is also known to donate her prize money to different NGOs, often to mental health organizations.
"This is something that distinguishes the Polish woman from the rest – I like that Iga is not afraid to talk about mental health. It's important in sports. She is consistent about it. Top-level athletes face a lot of pressure, Haggerty continued.
The American went on to call Iga Swiatek 'an icon of the world's sport."
"As a leader, she is an icon of the world's sport and understands the current issues very well, David Haggerty added.
Iga Swiatek seeded No. 1 at the Australian Open 2023
Iga Swiatek will begin her quest for his maiden Australian Open title in the coming week as the top seed of the Major. The 21-year-old's best finish in the Melbourne Major came last year when she unexpectedly lost to Danielle Collins in the semi-finals.
In the recently concluded United Cup, Iga Swiatek suffered her first loss to Jessica Pegula as the USA thrashed Poland 5-0 to reach the finals of the inaugural edition of the event.