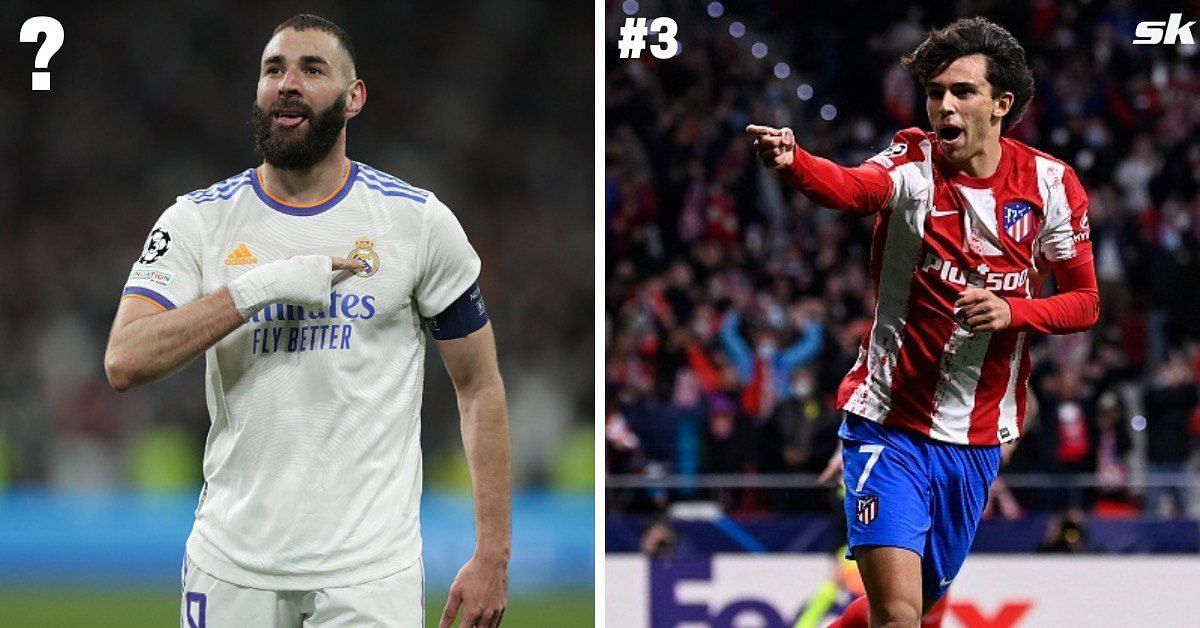 Lionel Messi and Cristiano Ronaldo are arguably the two greatest attackers La Liga has ever seen, but that does not mean it has ceased to be entertaining following their departure. There are still plenty of players who keep fans on the edge of their seats, pop up with mesmerizing goals and jaw-dropping assists.
Below, we will take a look at five players who have kept the charm alive in the Spanish top flight over the last couple of seasons; kept racking goals and assists for fun.
Now, without further ado, let's check out the top five players with the best goal-involvement average in La Liga since 2021-22:
Data via: Opta (minimum 30 appearances)
---
#5 Vinicius Junior (Real Madrid) — 114 minutes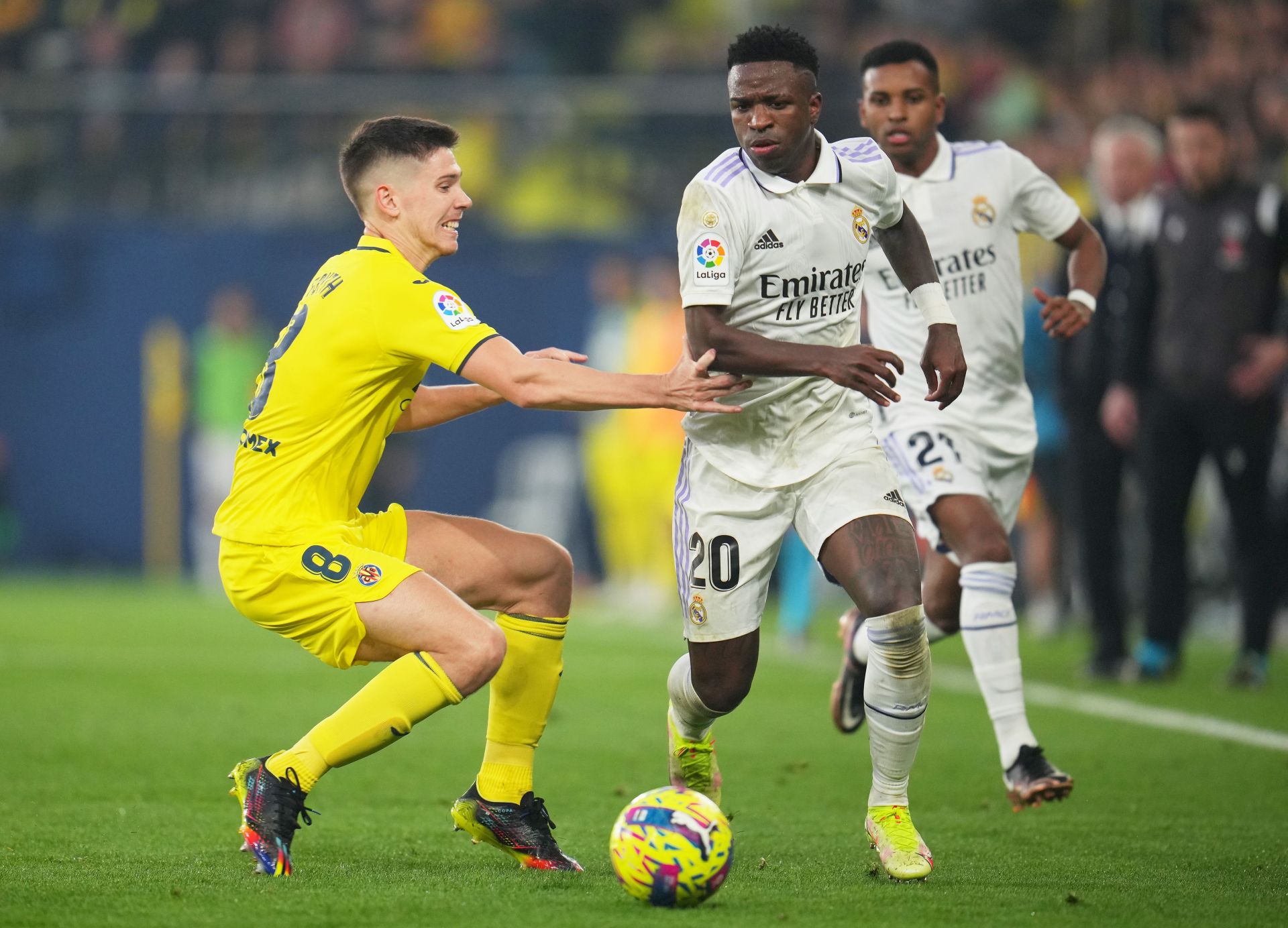 Real Madrid left-winger Vinicius Junior has emerged as one of La Liga's most lethal forwards since the 2021-22 season. The Brazilian superstar has always dazzled onlookers with his pace and footwork, but Carlo Ancelotti has helped him become a lot more decisive in front of goal.
Since the start of the 2021-22 season, Vinicius Junior has recorded a goal or an assist every 114 minutes in La Liga, which serves as a testament to his consistency.
Vinicius Junior and LaLiga president Javier Tebas clashed on social media over LaLiga's stance on dealing with racism.

The forward accused LaLiga of doing nothing about racist fans at matches, after videos showed supporters shouting abuse and throwing objects at him on Friday. pic.twitter.com/iN1bwralB1

— ESPN FC (@ESPNFC) December 31, 2022
In the 2021-22 season, Vinicius Junior scored a staggering 17 goals and claimed 10 assists in 35 league appearances. His goals helped Los Blancos emerge on top of La Liga, clinching their 35th title. This season, too, Vinicius Junior has popped up with important goals in the Spanish top flight, scoring six times and providing three assists in 16 appearances.
---
#4 Juanmi (Real Betis) — 112 minutes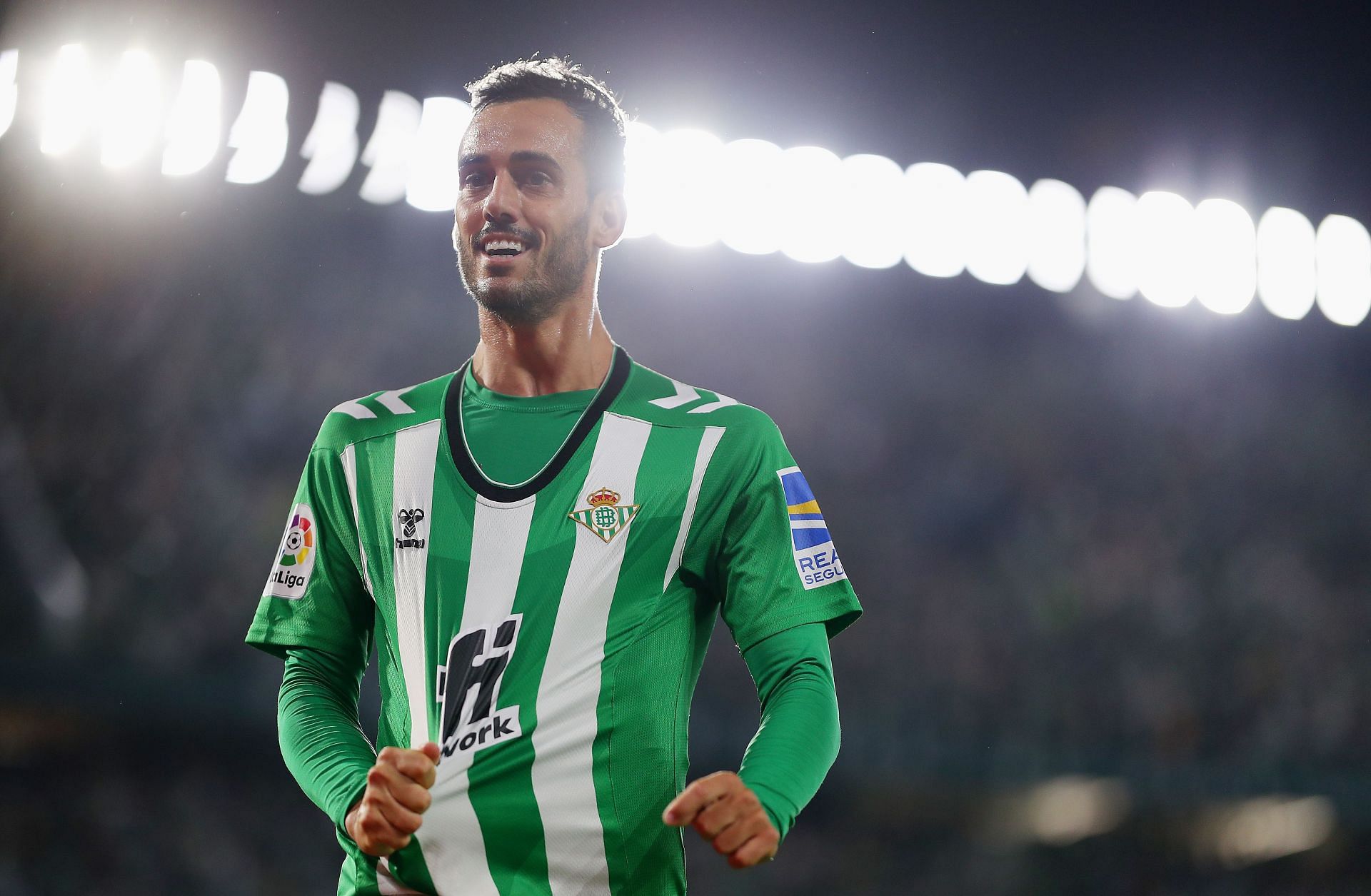 Real Betis do not have as many trophies as the likes of Real Madrid, Barcelona, or Atletico Madrid. But on their day, their style of play could rival any top dog in the division. Real Betis, who finished fifth in La Liga last season, play an expansive brand of football, creating chances at will and pressing relentlessly from start to finish.
Juanmi, who has been at the club since July 2019, personifies Real Betis' indomitable spirit. Averaging a goal contribution every 114 minutes since the start of the 2021-22 La Liga season, Juanmi has emerged as Beti's undisputed lynchpin.
Last season, the 29-year-old scored a stunning 16 goals and provided four assists in 33 matches in the Spanish top flight. This season, he has been shaken by a torn ankle ligament, missing 10 games because of it. He has appeared in six games so far, providing two assists.
---
#3 Joao Felix (Atletico Madrid) — 101 minutes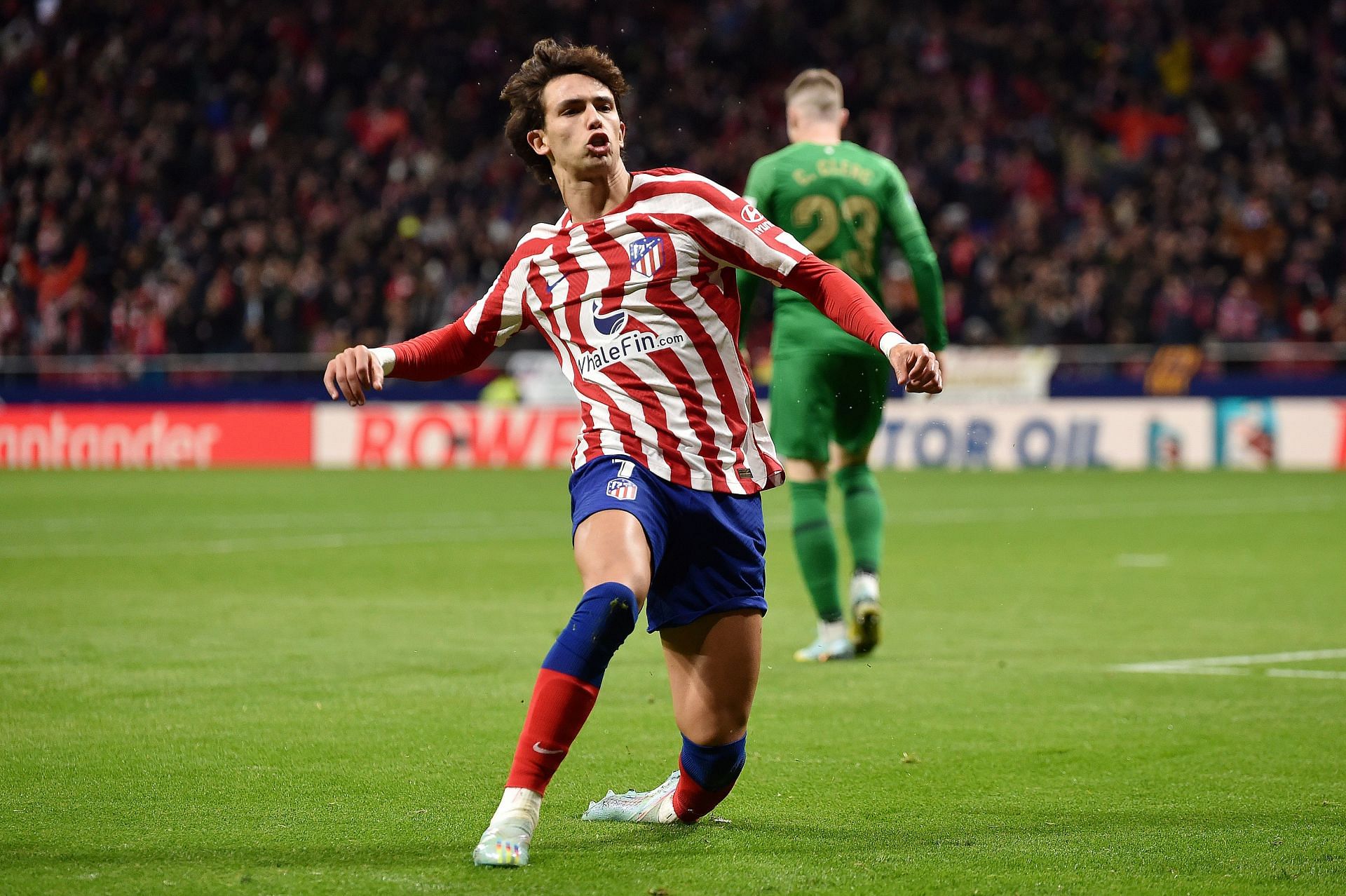 Despite playing for a defensive-minded team, Joao Felix has been constantly racking up goals and assists for Atletico Madrid since last season. The Chelsea-linked Portugal international has either scored or assisted every 101 minutes in the Spanish premier division since the beginning of the 2021-22 La Liga campaign
Last term, Felix appeared in 24 La Liga matches, starting only 13 of them. He netted eight goals and provided four assists to emerge as one of the most efficient players on Diego Simeone's team. Had it not been for Felix's goals and assists, Atletico would have found it difficult to secure a Champions League spot last term (finished third).
This season, Felix has taken his game up a notch. In 14 appearances, Felix has racked up an impressive tally of four goals and three assists, averaging a goal involvement every 92 minutes.
---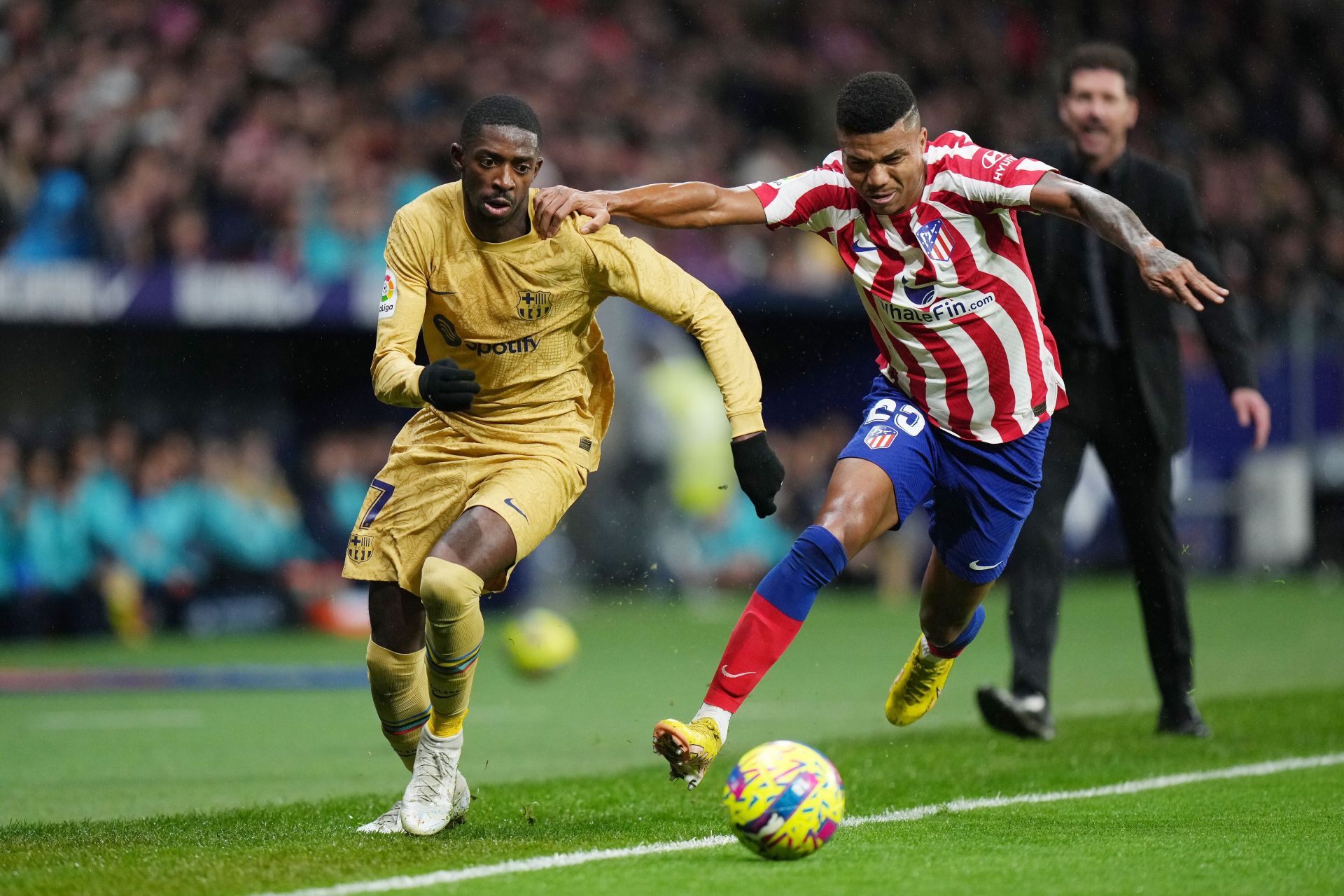 Barcelona ace Ousmane Dembele looked destined to leave as a free agent at the end of his contract in June 2022. However, following Xavi's appointment, the relationship between the club and the player improved dramatically, with Dembele emerging as one of Barca's most creative players. Since the 2021-22 season, Dembele has averaged a goal or assist every 100 minutes in La Liga.
In the 2021-22 league season, Dembele appeared in 21 games, starting 13 of those matches. He finished the campaign with one goal and a staggering 13 assists, emerging as the division's leading assist provider. The France international has been on fire in the 2022-23 season as well, routinely popping up with crucial attacking contributions.
Dembele has participated in 16 La Liga games this season (12 starts), scoring five goals and providing five assists. His heroics have helped the club come out as the division's frontrunners after 16 rounds.
---
#1 Karim Benzema (Real Madrid) — 71 minutes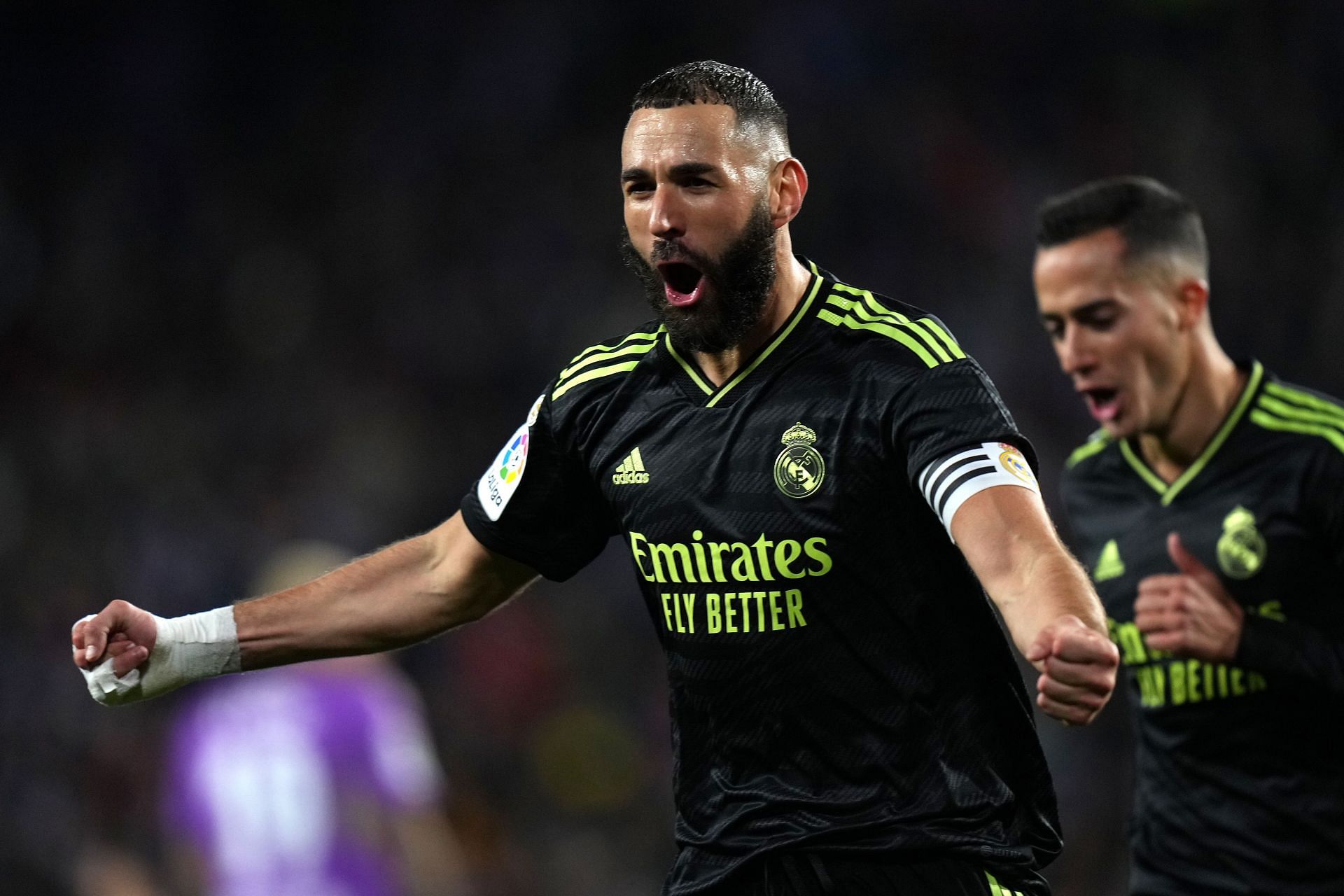 Real Madrid's Ballon d'Or-winning centre-forward Karim Benzema has comfortably topped this list, recording a goal or assist every 71 minutes in the Spanish top flight. The former France international netted an impressive 27 goals in La Liga last season, emerging as the division's top scorer. Additionally, he provided 12 assists as Madrid cruised to the Spanish top-flight title in the 2021-22 season.
Muscular fatigue and injuries have caused Benzema to miss seven La Liga matches this season. However, niggling injuries have not kept him from scoring for fun when called upon.
The no. 9 has started all nine league games he has played this season, scoring eight times and providing an assist. If he can keep himself fit for the remainder of the campaign, Madrid have a real shot at defending their Spanish crown