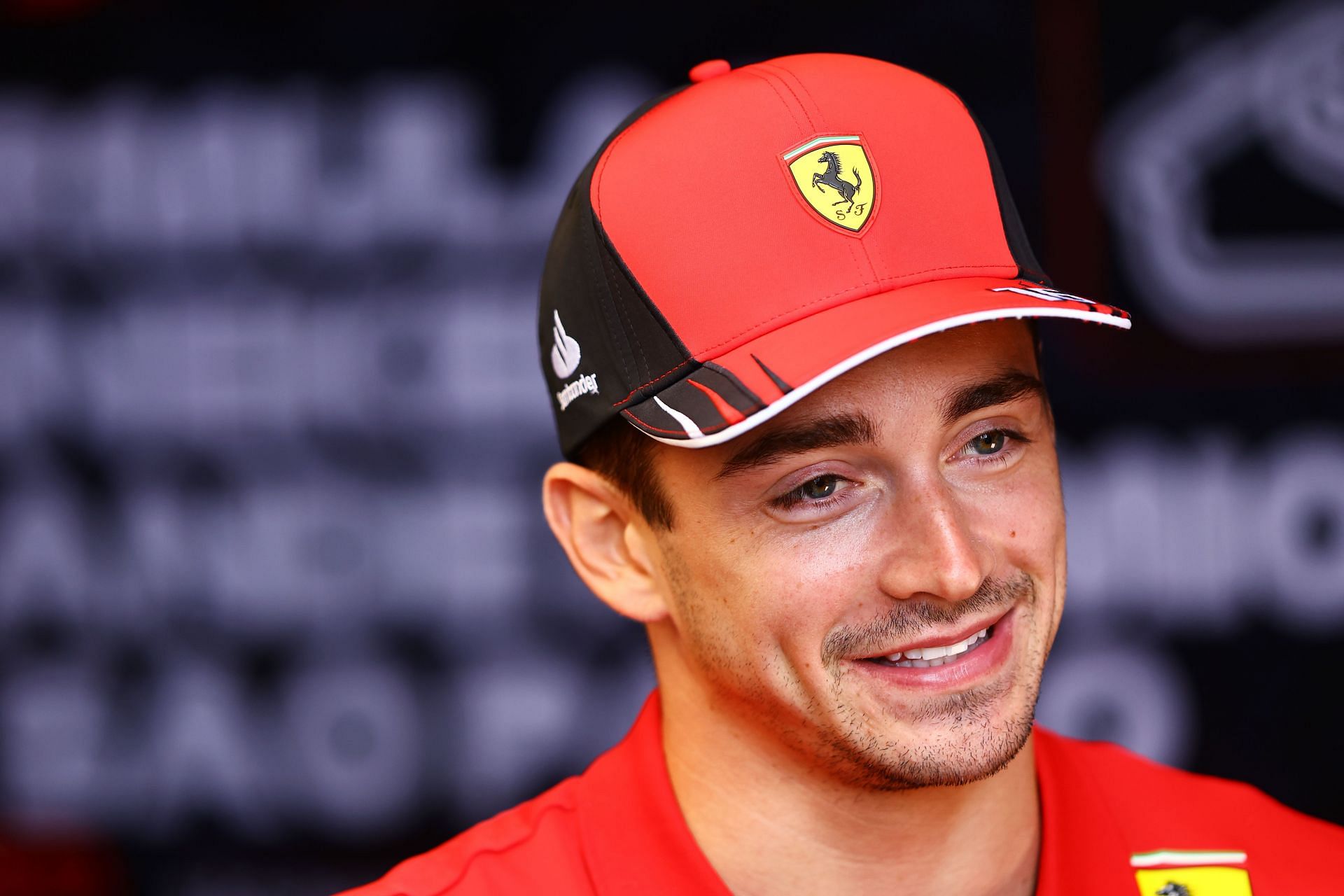 Charles Leclerc joined the F1 grid back in 2018 with the Alfa Romeo Sauber team after having been a development driver for Haas and Ferrari. During his debut year, Will Buxton, F1's TV presenter, had a long conversation with the young Monegasque about his experience in the sport. Leclerc was about to race in the 2018 F1 Monaco GP, his sixth race in the sport.
While doing the interview, Will Buxton mentioned how Charles Leclerc will be wearing his father's helmet during the race, paying homage to him. To this, Leclerc spoke about how much his father has done to push him to F1. He also revealed how he broke the news of him joining F1 to his father when the latter was on his deathbed. He said:
"I mean, my father has done absolutely everything for me to arrive here. Unfortunately he's not here anymore to see where I've arrived. I mean I remember last year before I actually signed for here [Alfa Romeo]. I told him I had signed in Formula 1 to make him happy. I knew the end was near. And I'm very happy to have managed to do that. Now I'm in Monaco, racing in Formula 1, and that he can see that from up there."
Since Charles Leclerc was a new driver on the paddock, many people, including Will Buxton, didn't know about the Monegasque's father. After hearing the heart-wrenching story, Buxton couldn't control his emotions and almost welled up during the interview.
Though he somehow asked the next question, he was unable to contain himself and teared up. Leclerc smiled and placed his hand on Buxton's shoulder to console him, displaying how strong Leclerc's mentality was at the time.
---
Charles Leclerc on Ferrari's new team principal
Before Frederic Vasseur officially signed for Ferrari as their new team principal, Charles Leclerc shared his experience with the Frenchman during his time in Alfa Romeo. Speaking to the media at the FIA prize-giving ceremony, Leclerc explained how he and Vasseur have had a great relationship since they worked together in Alfa Romeo. He said:
"Ferrari is a very different team to any other teams. I can only comment on my experience with Fred which obviously has been good, I've worked with him already in the junior categories when he believed in me. We've always had a good relationship, but that shouldn't influence any of the decisions. He's always been very straightforward and very honest – it is something I've liked from Fred. Whether it will be him or not, I don't know. Hopefully we'll see in the next few months."
At the time, no one knew whether Vasseur would be Ferrari's new team principal. It has now been confirmed, however, that the Frenchman has been given the position and has already started working with the team in Maranello to develop the new car for the 2023 F1 season.