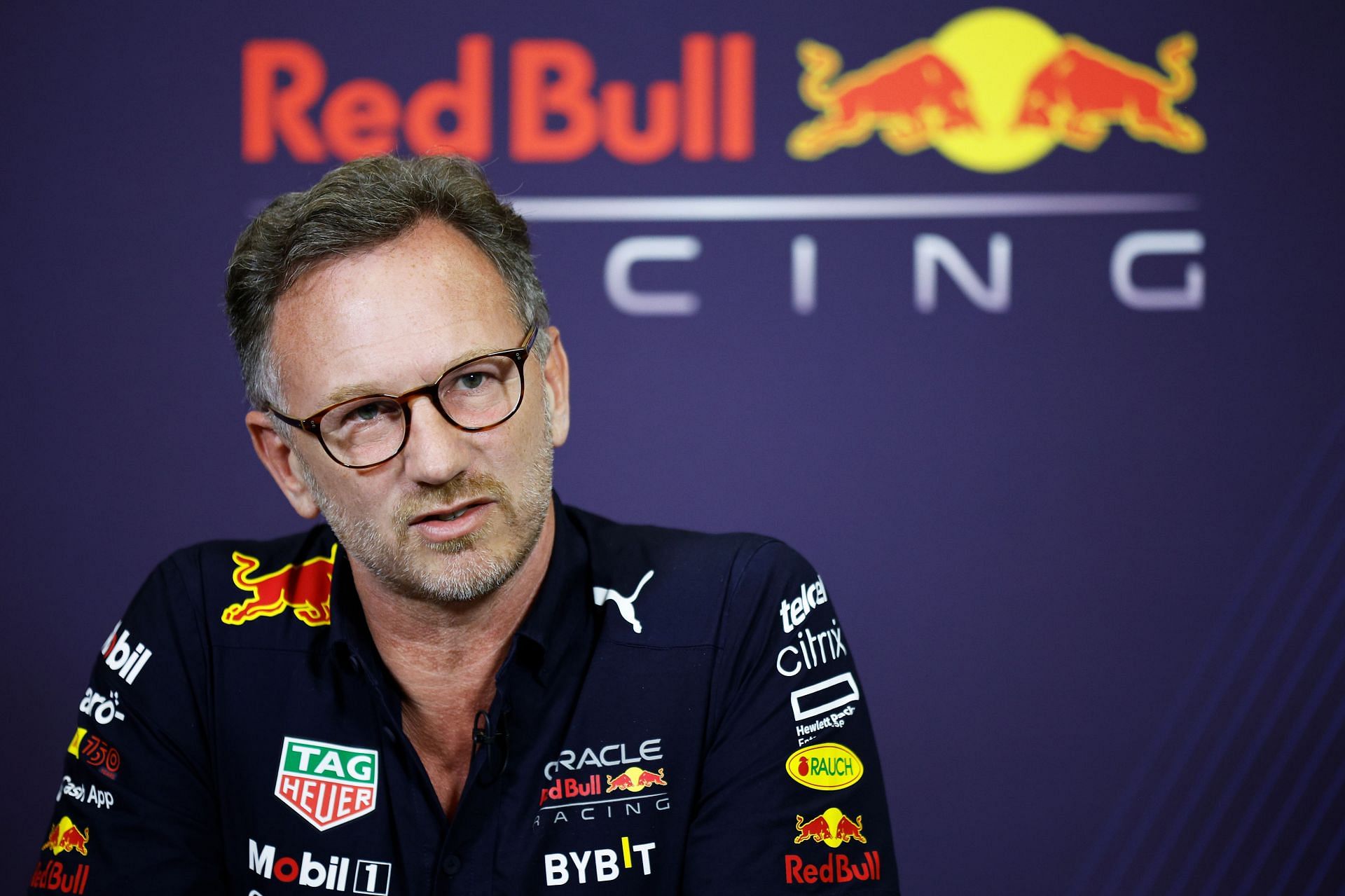 Red Bull Racing team principal Christian Horner is not against having sprint races in Formula 1, though he believes they can be improved upon.
Sprint races have been part of the F1 calendar for two years now, with each season seeing three such races being held. The format sees the traditional qualifying sessions take place on Friday and the results define the starting grid for the 'mini race' the following day.
The results of the short-form sprint race, in turn, will dictate how the grid looks for the Grand Prix on Sunday.
While fans have been left divided over the concept, F1 believes that it has brought increased viewership and revenue to the sport. While Red Bull boss Horner is all set for sprint races in the sport, he believes it can be tweaked to have two separate qualifying sessions. He said (via bolavip):
"There's many positive things about Sprint races, but I think we can still improve the concept. The concept of having an independent qualifying for Sprint and then another qualifying for the Grand Prix has absolute merit in it, because you don't lose your entire weekend if the Sprint race doesn't go well for you, and it'll take away the need to be conservative."
🗣️ | Pierre Gasly not convinced by Sprint Races

"I really like the normal format with the qualifying on Saturday and then one grand prix on Sunday."

"In terms of spectacle, [sprint races] haven't proved to me that it's worth having more and more races.#Gasly #Alpine pic.twitter.com/PSfQdqbPvq

— Camber Sports F1 (@CamberSportsF1) January 2, 2023
---
Red Bull boss Christian Horner applauds F1's regulation changes, predicts Mercedes to fight for title in 2023
In what was the first season following the sweeping regulation changes in Formula 1, Red Bull Racing had a dominant 2022 campaign, winning 17 of 22 races to take home both the Drivers' and Constructors' titles.
Led by Ross Brawn, the changes were implemented to reduce the impact of "dirty air" by reconfiguring the cars' aerodynamics, allowing cars to follow each other more closely. It was hoped that it would make the sport more interesting for the fans and more competitive for the drivers.
Red Bull team principal Christian Horner has given his thumbs-up for the changes as he believes the "racing has been better". He said (via PlanetF1):
"From a personal point of view, it's been an amazing season for our team, and I think for Formula 1, I think the racing has been better. I think that there's been 25% more passes this year than previous years, I think the regulations are delivering in enabling the drivers to follow more closely. "
While Red Bull ran away with the title last year, Mercedes struggled with multiple problems and won only one race all season. Horner, however, believes that the Silver Arrows will bounce back and give his team a good fight in the upcoming season. He said (via GP Fans):
"I would expect them to be very strong. They are not going to have the experience of this year. Look, they are a very capable team with very capable drivers and we are set for another really competitive season of Formula 1 in 2023."