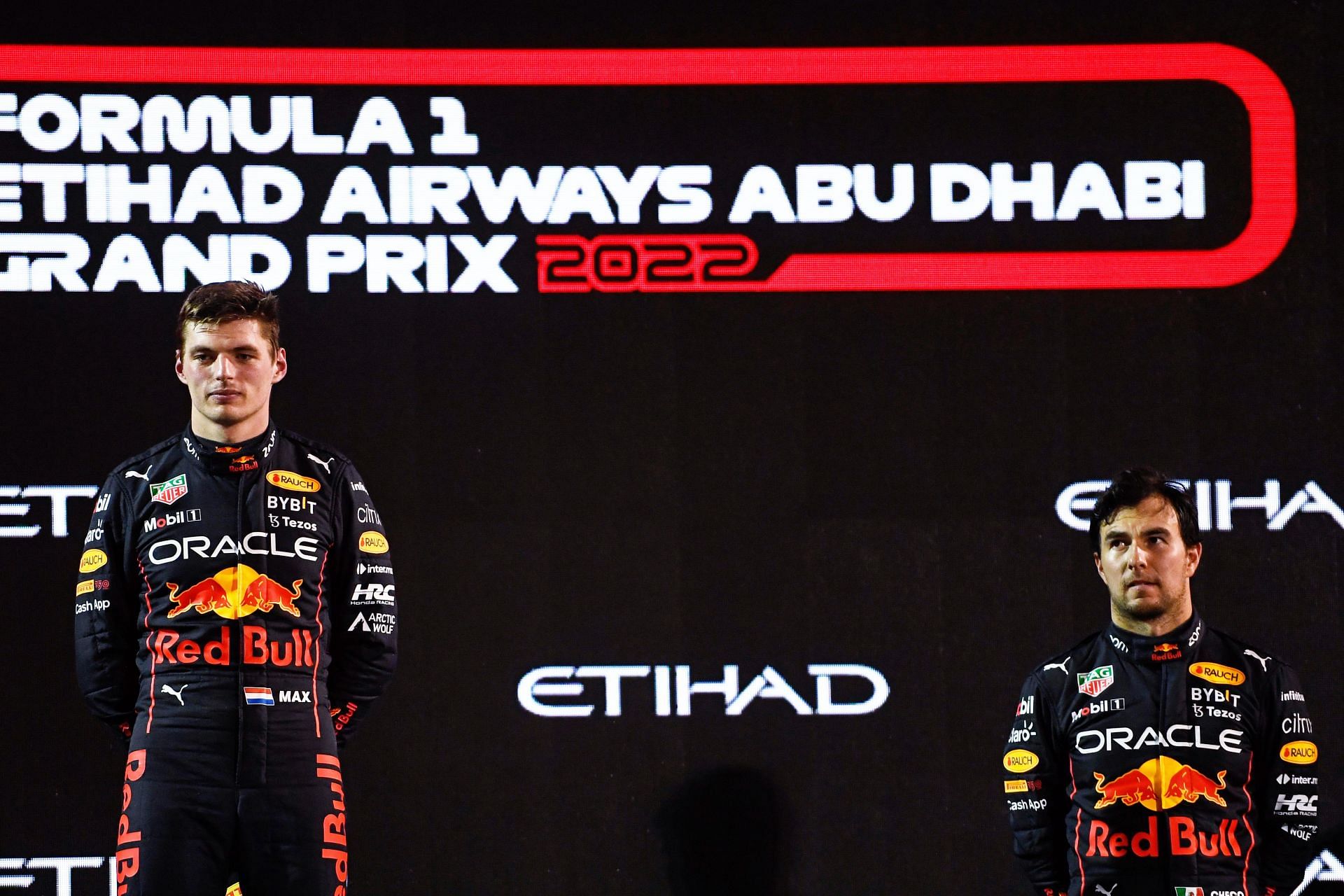 Red Bull boss Christian Horner is certain that Max Verstappen and Sergio Perez can get past the hostility between them after the 2022 Brazilian GP. Verstappen was asked to let Perez pass in Sao Paolo but refused to do so due to an internal conflict.
The Dutchman had already secured the 2022 F1 title by the time the sport went to Brazil, putting the 32-year-old out of the fight for the championship. Despite this, the Red Bull driver did not let his teammate Sergio Perez pass in Brazil, hampering the Mexican's chances of beating Charles Leclerc to P2 in the drivers' standings.
The two-time world champion aired his feelings on the team radio but stopped before elaborating on exactly why he didn't let the Monaco GP winner pass. It is widely believed that Sergio Perez hampered Max Verstappen's chances of qualifying well at the 2022 Monaco GP by crashing out intentionally.
However, team principal Christian Horner claims this was just a minor 'blip' between the two drivers. He is confident they will sort things out ahead of the 2023 season.
The Red Bull boss told GPfans:
"What we had in Brazil was a blip. The drivers, in a very mature and open manner, discussed it, we discussed it as a team and the two are working as team members and will continue. We need to work as a team to beat our opponents.
"They have been the most successful pairing we have ever had and I think they will do a great job for us. Lessons were learned basically and you are always learning in life and every grand prix that you do."
Max Verstappen would have been fired for his antics in Brazil by Bernie Ecclestone, claims former driver
Former F1 driver Hans-Joachim Stuck has claimed that Max Verstappen's questionable antics would have got him fired under former F1 supremo Bernie Ecclestone. The former F1 boss was known to be straightforward and would not have taken kindly to Verstappen's actions.
He said:
"He was very clear there. If one of his drivers hadn't followed such an instruction, Bernie would have thrown him out."
The German also claimed that he too would have fired Verstappen for his behavior in Brazil, which has been frowned upon by the larger F1 community. To become a stronger unit, the Milton-Keynes-based team needs to ensure that their drivers don't head into the new season with any turbulence between them.
However, with the sport starting a fresh new season in under a couple of months' time, it will be interesting to see whether there is any animosity between Sergio Perez and Max Verstappen.