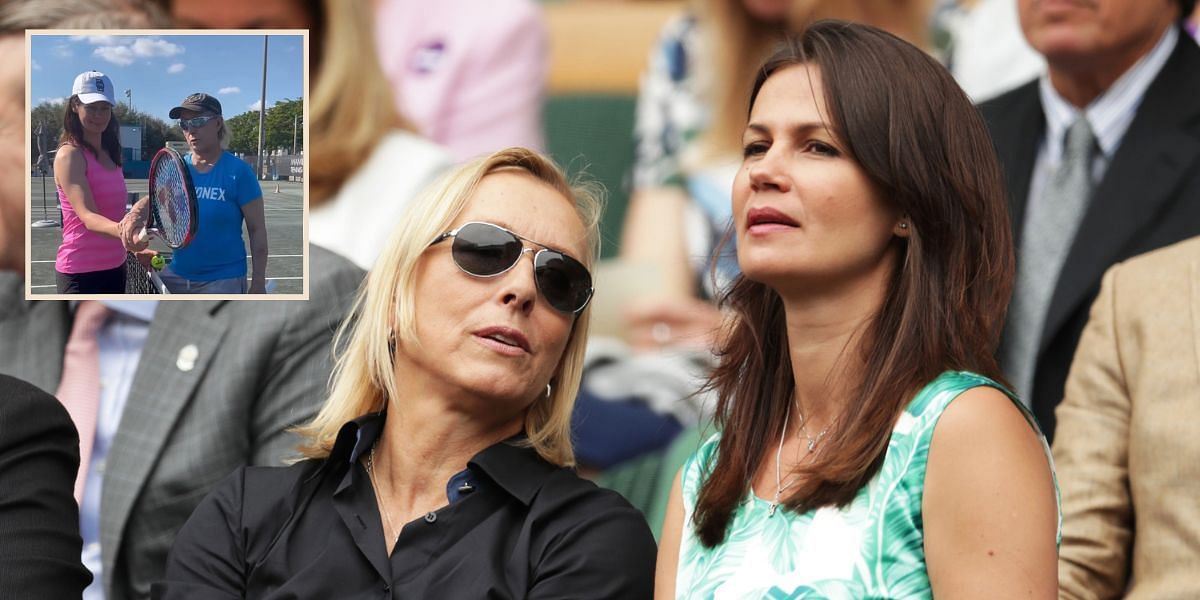 Martina Navratilova engaged in a fun session on the tennis court with her wife Julia Lemigova as the former World No. 1 taught her lessons on volley shots.
While the former player had to convey bitter news about her cancer at the start of 2023, she finally had something for her fans to cheer for on Monday, January 9. She had hinted to her followers back in December 2022 that the couple would be posting snippets of their practice sessions that they underwent.
In a video that was posted on social media by Lemigova, the 18-time Grand Slam champion can be seen teaching her partner basic lessons on tennis volley shots. Navratilova stated that Lemigova is a fast learner and that her "real volleys" are as good as her "verbal volleys," jokingly suggesting that the former model is fine at arguing back and forth.
"Tennis with Martina, Part 4! Martina says, "My wife is a quick study, an eager student. And as good in real volleys as she is in verbal volleys"," Lemigova captioned her Instagram pos
Lemigova earlier revealed that she never played tennis with Navratilova during their nine years of married life until last December. She admitted that the 66-year-old had relentlessly persuaded her to take part in a session on the court.
Upon witnessing the continuous coercion of Navratilova, Lemigova finally decided to say "YES" to the request.
Lemigova took to Instagram to share the news about the same as she wrote:
"BREAKING NEWS – After 9 years of saying NO to Martina to play tennis with her , today, I have finally decided to say YES."
---
Martina Navratilova's cancer prognosis "exceptionally positive," according to lead researcher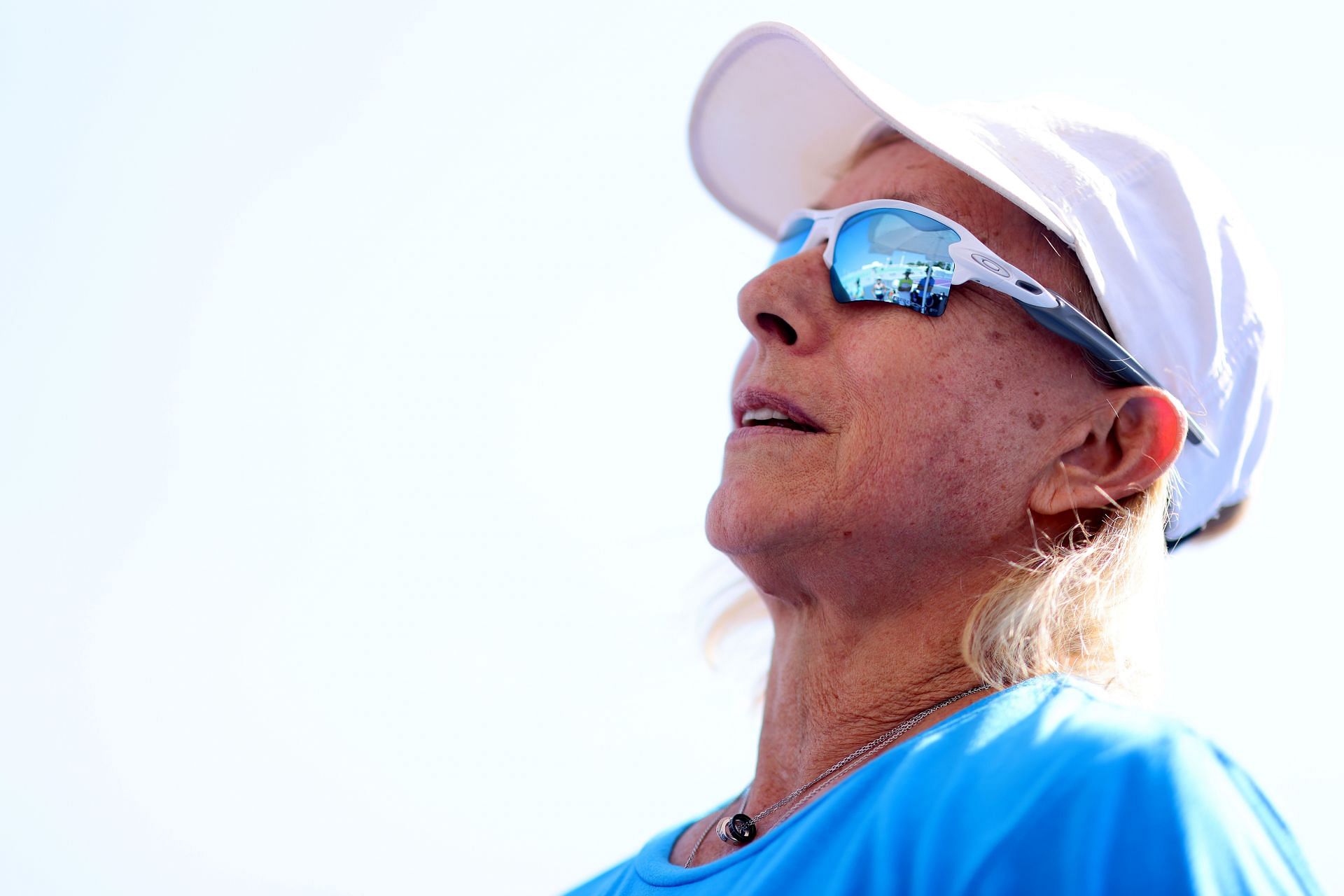 Martina Navratilova's cancer prognosis looks "exceptionally positive," says lead researcher and CEO of the American Cancer Society Dr. Karen E. Knudsen.
The former tennis player was announced to be suffering from stage 1 throat cancer and a recurrence of breast cancer. However, Knudsen has made it clear that Navratilova's forecast looks positive as both cancers were identified at an early stage.
Speaking to GMA News, Knudsen stated that the "identification in early stage 1" gives the American "a highly favorable prognosis."
"It's actually less uncommon than you think for individuals to be diagnosed with more than one cancer over their lifetime," she said. "It does make treatment a little more complicated but the bright light here is that she was able to identify both cancers at early stage.
"With that throat cancer, the identification at early stage 1 gives her a highly favorable prognosis."
The cancer treatment for Martina Navratilova is expected to start in the second week of January and will take place primarily in New York.