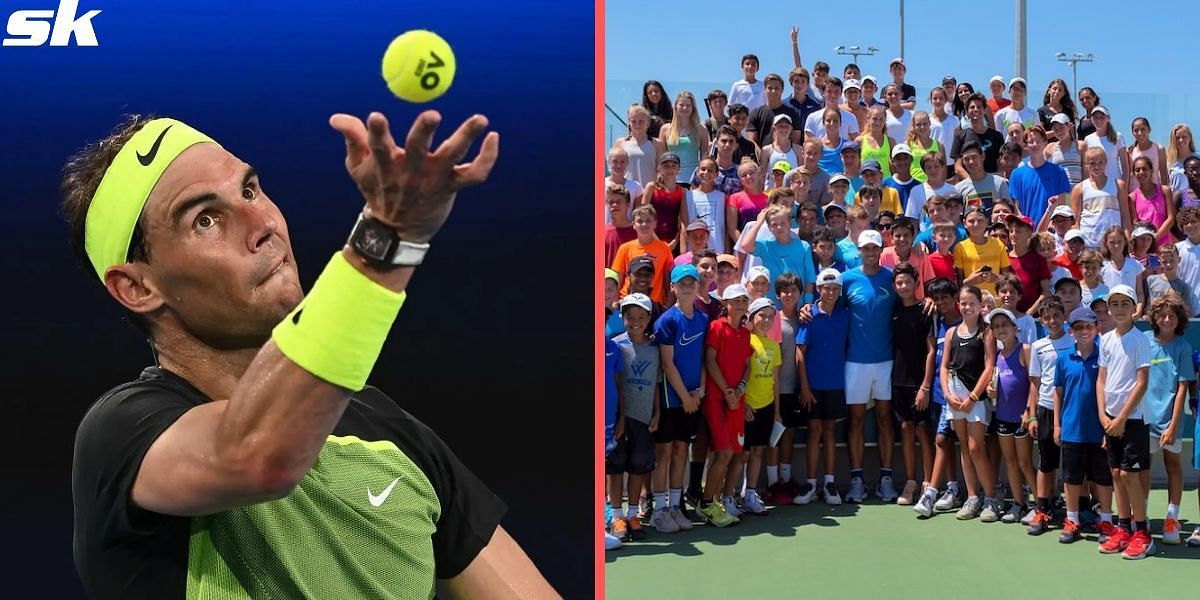 Ahead of Rafael Nadal's quest for a third Australian Open singles title, the Spaniard was seen spending some time with kids at the Rod Laver Arena in Melbourne on January 10.
The 36-year-old was scheduled to have an open practice session at the arena, and soon after that, he imparted knowledge to his newly discovered students. The kids belong to the The Rafa Nadal Tour, a junior charity tournament.
The official Instagram profile of the Australian Open posted two videos of the Spaniard's meeting with the kids on their story. Clad in a white sleeveless shirt and black tennis shorts, the southpaw sat on a chair as he provided some tips to the children.
In another story, the 22-time Grand Slam singles winner posed for a group photo with his "students."
"Class is in session," Australian Open captioned the Instagram story.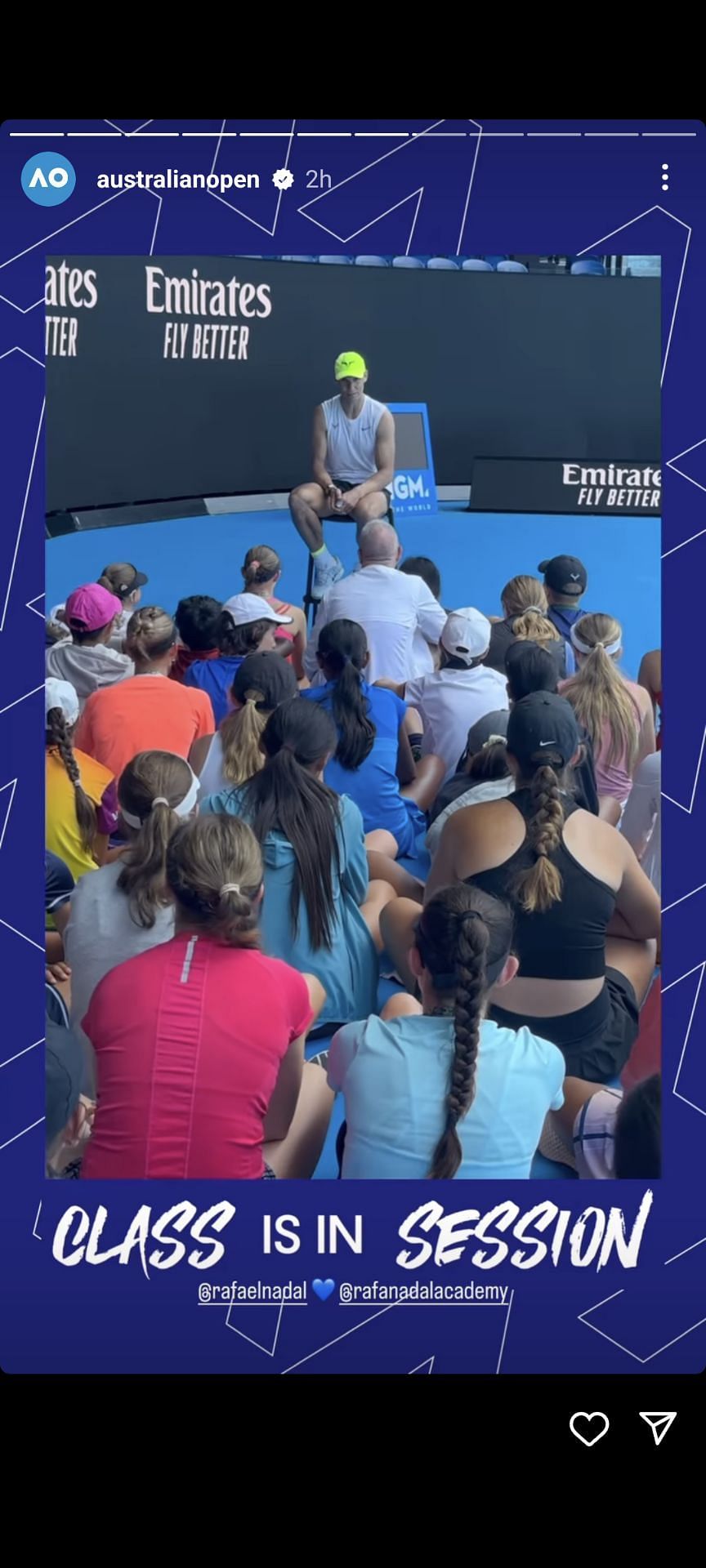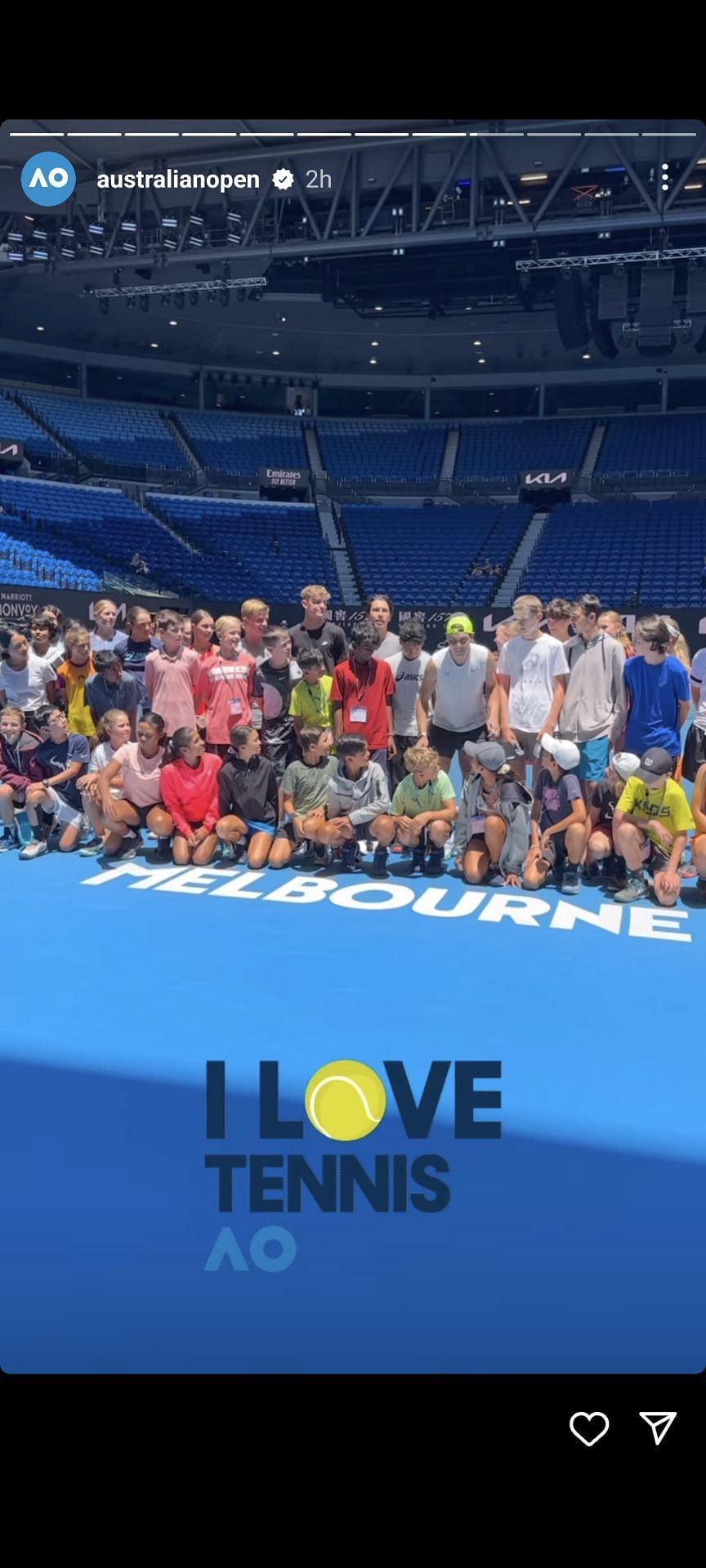 The Spanish legend also turned to social media to share pictures of the same.
"It's been great to have you all with me at the practice today ! Hope you enjoyed it! Keep working," he captioned his Instagram post.
---
Rafael Nadal will be looking to equal Serena Williams' singles Grand Slam record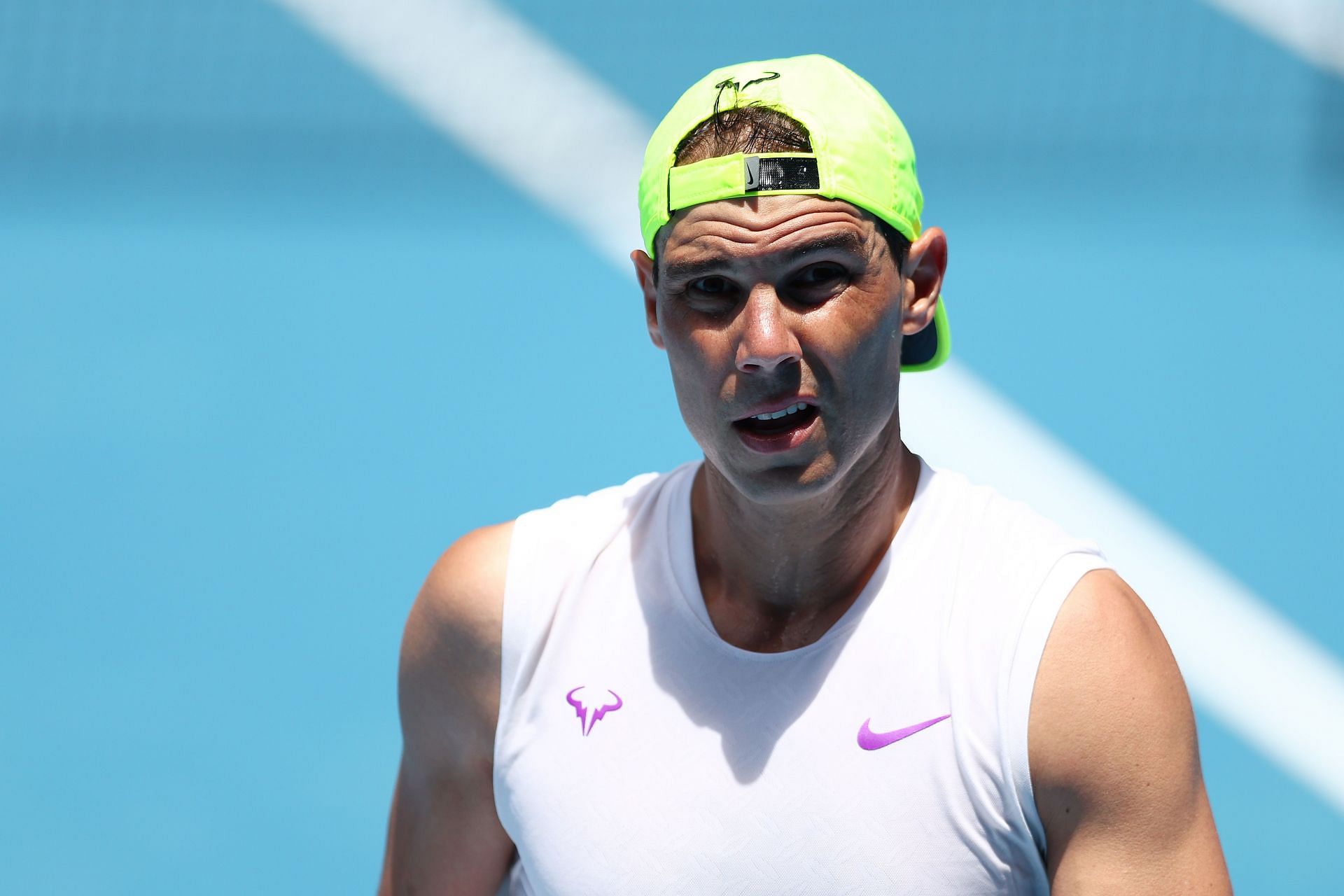 The Spanish veteran is the top seed and defending champion at the Grand Slam, starting on January 16. With 22 Grand Slam singles titles, Rafael Nadal is one title shy of equaling Serena Williams' record of 23 Major titles in singles.
In a recent interview, the World No. 2 reflected on some of his past performances and admitted to not being able to play his best game. He further added that despite losing two games in Australia this year, he is satisfied with his preparations.
"It's true that the last couple of tournaments I wasn't able to play to my standards and here at the beginning of the season I lost two matches in Sydney, but honestly, I am not unhappy with the preparation," he said.
Further commenting on his form, he claimed to be "in good shape."
"I think I'm in good shape. You need to demonstrate that in matches … but I'm confident that if I am able to have this last week of positive practice, why not?" he said.
The Mallorcan overcame a deficit of two sets to beat Daniil Medvedev 2-6, 6-7, 6-4, 6-4, 7-5 in an epic final to win his second trophy in Melbourne last year.