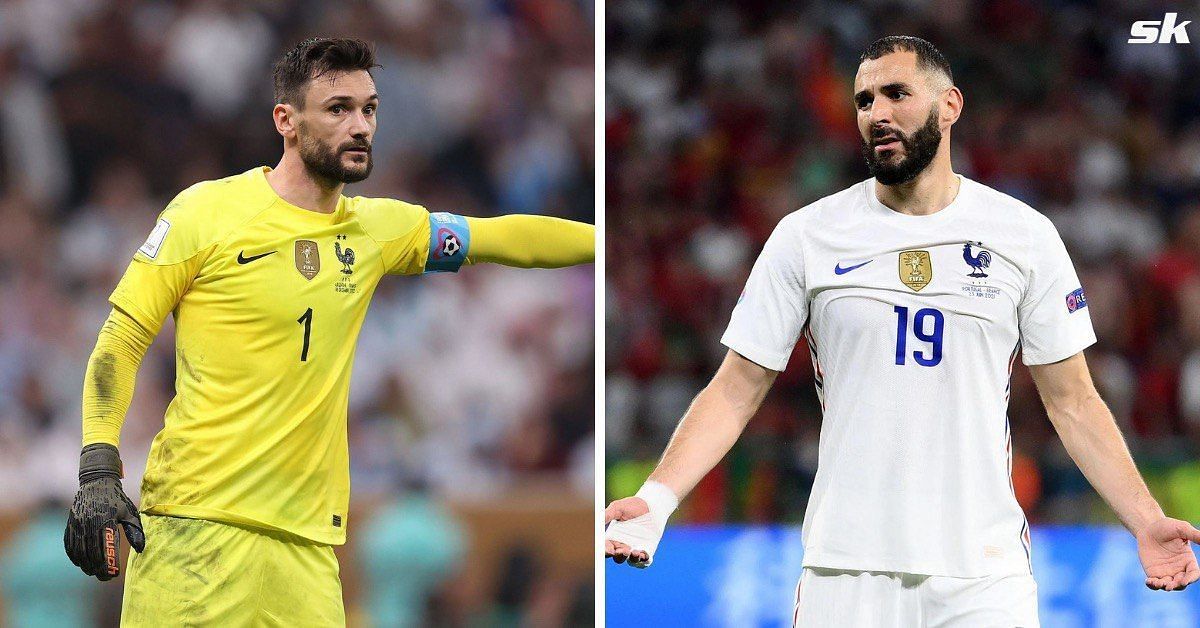 Former France captain Hugo Lloris has shot down claims suggesting that he conspired against Karim Benzema to stop him from playing at the 2022 FIFA World Cup in Qatar. The recently retired France international called the reports dishonest, adding that Benzema's presence would only have been positive for the World Cup runners-up.
Real Madrid superstar Benzema picked up an injury just before the World Cup in Qatar. The Frenchman returned to Madrid for treatment and supposedly recovered before the end of the group stage in Qatar.
Despite being declared fit by Real Madrid doctors, the 2022 Ballon d'Or winner was not recalled to Qatar, with France continuing to play with Olivier Giroud. Les Bleus enjoyed a stellar run in Qatar but came up short in the final against Argentina, losing 4-2 on penalties (3-3 after extra time).
Following the 34-year-old's snub, reports suggested that some members of the French team, including Lloris, stopped the Madrid ace from being recalled. Responding to the claims, the Tottenham Hotspur superstar told French outlet l'Equipe (via GOAL):
"There are a lot of things that have been said, which are either false or ridiculous: the atmosphere was very good before he left and very good after. But we would all have preferred that the Ballon d'Or winner, when we see what he has brought since his return, could be with us. He's still a major asset!
To say that we would have pushed for him to leave is completely false, and I do not see how we would benefit from that. He was essential for 18 months; he helped us win the Nations League; his return would only have been positive. It is really dishonest to claim that some of us were in favour of his departure. When you approach a World Cup, you want to do it with your best players."
A day after France fell short in the World Cup final, Benzema announced his international retirement. He played 97 games for the two-time world champions, scoring 37 times and providing 20 assists.
---
Karim Benzema might not renew Real Madrid contract
According to Spanish outlet Todo Fichajes, Karim Benzema could leave Real Madrid when his contract expires at the end of the season.
It has been claimed that the 34-year-old striker is unsure about his future at the club and might return to Lyon to see out his legendary career. Benzema rose through their youth ranks and played there for 12 years before his switch to Real Madrid in 2009.
As per the aforementioned report, Madrid want the Ballon d'Or holder to remain at the club for another season. However, with the club still reportedly interested in Kylian Mbappe, Benzema could depart to pave the way for his compatriot's arrival.