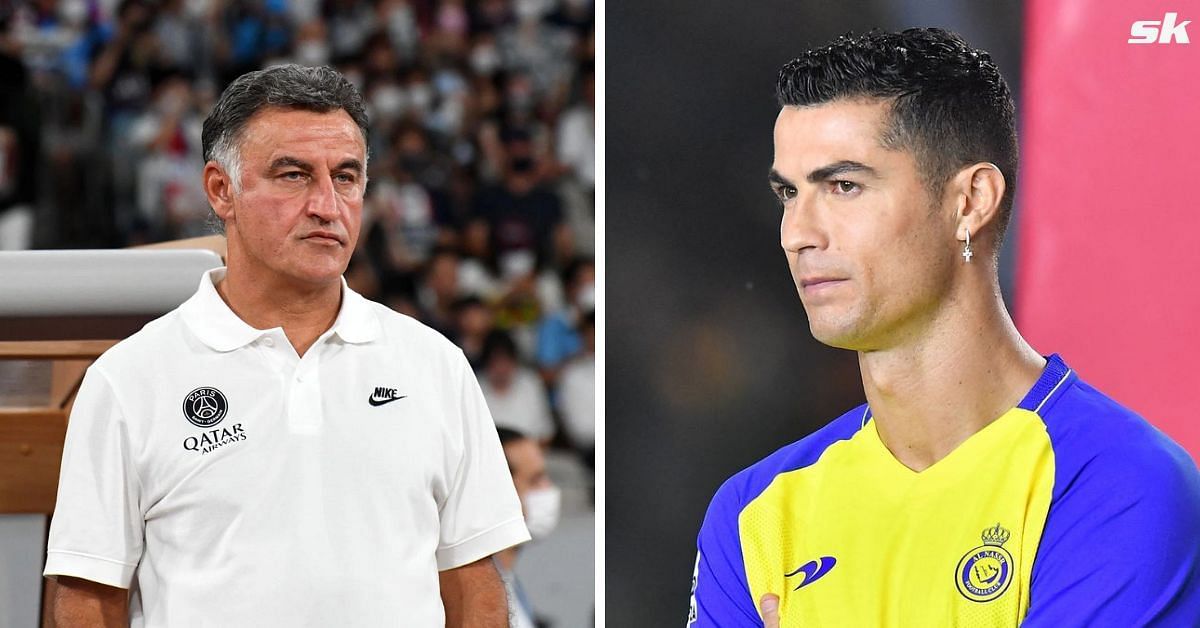 Paris Saint-Germain (PSG) manager Christophe Galtier has provided his thoughts on the Parisians' upcoming friendly in Riyadh that could see Cristiano Ronaldo make his debut in Saudi Arabia.
Cristiano Ronaldo has moved away from European football by joining Al-Nassr on a free transfer. He put pen to paper on a two-and-a-half-year deal with the Saudi Arabian outfit towards the end of December.
The Portuguese icon's first match on Saudi Arabian soil, though, could still come against a European heavyweight. Al-Nassr manager Rudi Garcia has confirmed that he will be involved in a friendly against PSG next week.
It is worth noting that Les Parisiens are set to play an exhibition match against a Saudi All-Star XI, consisting of players from Al-Nassr and Al-Hilal. The game is scheduled to take place at the King Fahd Stadium in Riyadh next Thursday, January 19.
The scheduled match is a source of excitement for football fans as it could see Cristiano Ronaldo once again go up against Lionel Messi. Garcia, though, admitted that he was not too pleased with the timing of the game.
Galtier has also now suggested that he is disappointed with the placement of the friendly. However, the PSG manager stressed the need for him to respect the agreements that were already in place. He told a press conference [via RMC Sport]:
"The commitment was made last season, the club must respect it. Is it well placed? We had to respect the commitment that was made. I comply with the commitments that have been made."
🎙 Galtier : "Je sais qu'il y a des discussions et que la direction sportive a échangé avec Leo sur le sujet d'une prolongation. Vous dire où ça en est, je ne le sais pas."https://t.co/oEZxQKmsCB

— RMC Sport (@RMCsport) January 10, 2023
The Parisians will host Angers SCO at the Parc des Princes in Ligue 1 on Wednesday, January 11. They will then lock horns with Stade Rennes on Sunday, January 15, before flying to Qatar.
Following a brief stay in Qatar, Galtier and Co. will travel to Riyadh, the capital of Saudi Arabia. They will then return to France to play in the Round of 32 of the French Cup on January 23.
---
How has Cristiano Ronaldo fared against PSG?
Having played for Manchester United, Real Madrid, and Juventus, Cristiano Ronaldo has faced many clubs across Europe. However, he has only played four times against PSG so far in his career.
All four of his appearances against Les Parisiens during his time with Real Madrid in Spain. He notably scored three goals and provided an assist in Los Blancos' 5-2 win against them in the Champions League Round of 16 in 2018.
The 37-year-old is now in line to face the Ligue 1 champions again, albeit in a friendly.