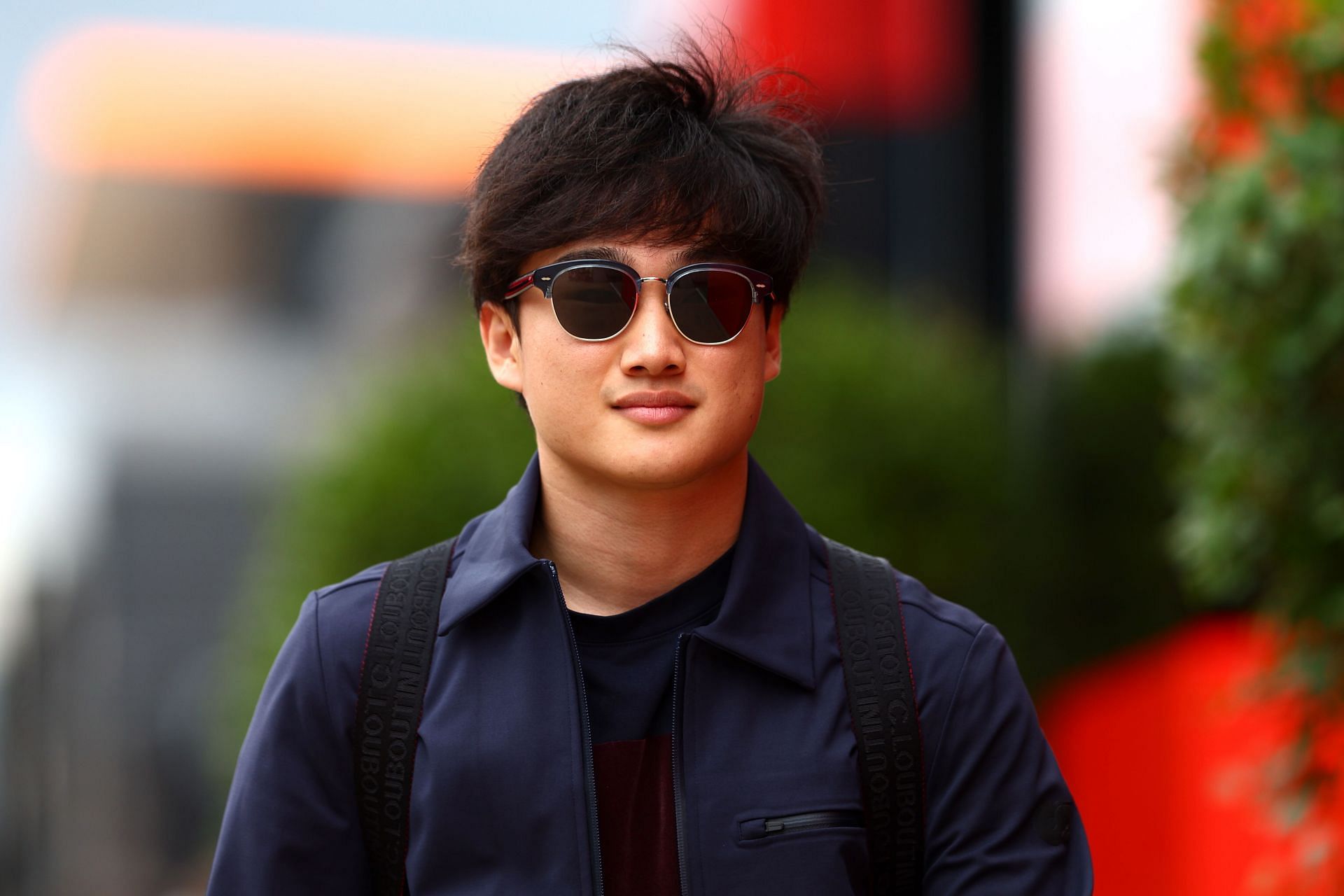 Yuki Tsunoda expressed his comfort of living in Italy rather than the UK. When the young Japanese driver first moved to AlphaTauri, he lived in Britain, however, the team soon relocated him to Italy in 2021. This greatly benefited Tsunoda as he was much more comfortable in terms of weather and food.
Yuki Tsunoda explained how a good and comfortable home can rejuvenate an F1 driver for the next race weekend. Hence, the city and the country should be ideal for drivers.
Tsunoda then expressed how the weather and food greatly affected him and his performance. Though he liked living in the UK, the harsh and gloomy weather was discomforting. Hence, he felt more alive and focused when he moved to Italy. He said (via GPFans):
"In the UK, the atmosphere there was as much as I wanted. The weather especially impacted me. Weather is quite an important thing for me, and food as well. So when I went to Italy, I already felt more energetic, more than usual."
"Then I felt it was a big, important move and was having a good impact on me. From then, I started to have a good rhythm when I got to the track, focusing fully on my race."
⚠️ | Yuki Tsunoda says moving from the UK to Italy has improved his mindset:

"Weather is quite an important thing for me, food as well. So when I went to Italy, I already felt more energetic."

— formularacers (@formularacers_) December 31, 2022
The young Japanese also explained how he was able to rest and perform well in the second half of the 2021 F1 season (after moving to Italy). He also had good communication with his team since its headquarters were in Faenza, Italy itself. Yuki Tsunoda further said:
"Outside of racing, I was able to reset and rest myself. I started to have a good balance and progress started to come from the second half of [the 2021] season."
"Of course, moving to Faenza and consistently talking to the factory and consistently talking with the engineers helps a lot to understand the car and also to build up the relationship with the team."
---
Yuki Tsunoda on leading AlphaTauri after Pierre Gasly leaves
Speaking to the media, including Sportskeeda, ahead of the 2022 F1 Japanese GP, Yuki Tsunoda was asked whether he was ready to lead AlphaTauri as their number 1 driver after Pierre Gasly leaves the team.
To this, the young Japanese replied positively. Though he admitted how he still needs to learn a lot about leading a team, he feels quite ready to take on the challenge and find a good rhythm within the team. He said:
"Definitely, I have to get good back into the normal rhythm or good rhythm, like I had the first half of the season. And I think this will be probably a good opportunity to back into the rhythm. Or, I have to."
"So yeah, but I think still learning, lots of things lots of things to learn but I seem to have quite good confidence to do that."
After the 2022 F1 season, Pierre Gasly left AlphaTauri to join Alpine. Hence, AlphaTauri have appointed Nyck de Vries as their new driver, making Yuki Tsunoda their number 1 driver.